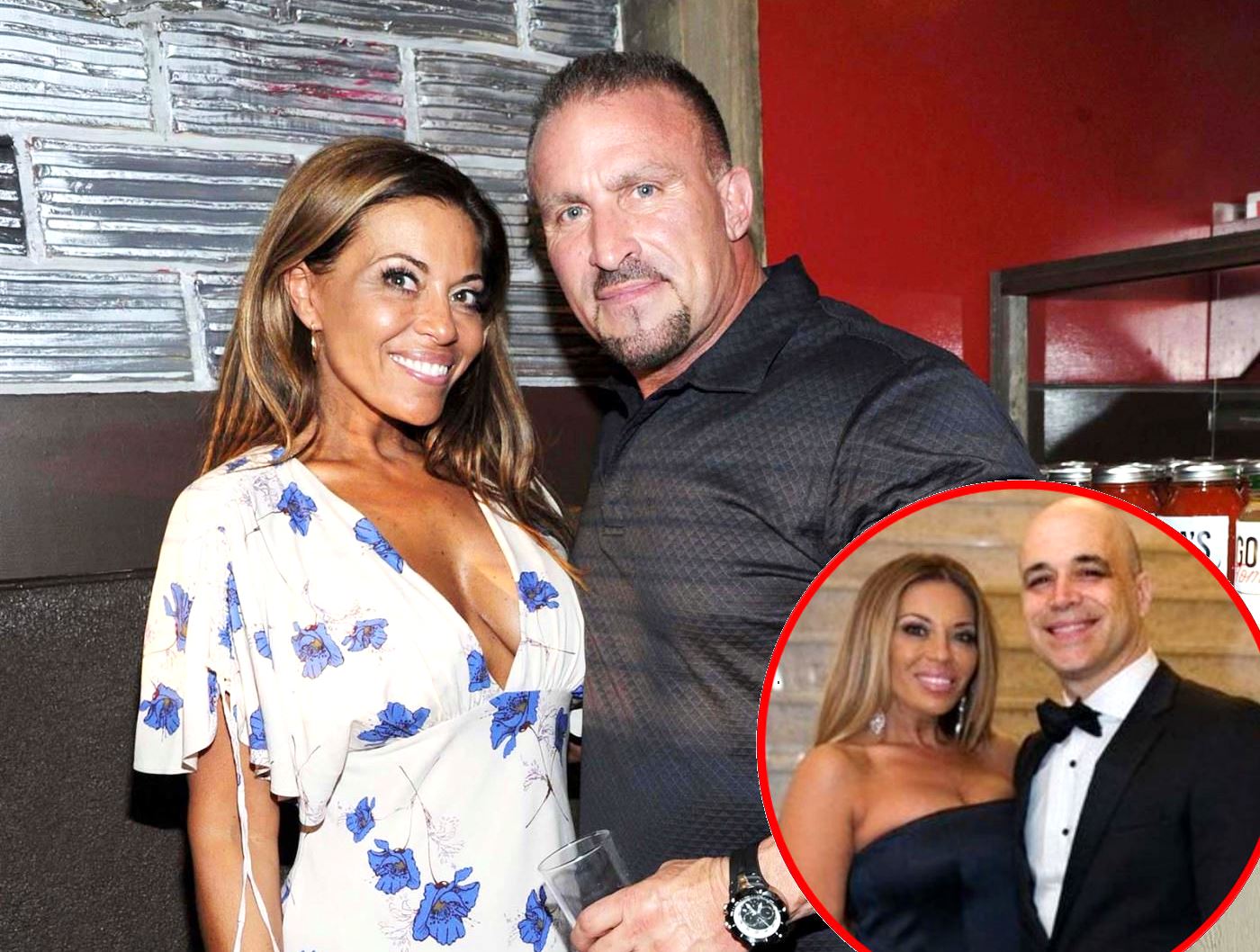 Dolores Catania and her ex-husband, Frank Catania, are still living together, despite her ongoing relationship with her boyfriend, Dr. David Principle. Which begs the question – is there tension between the two men in Dolores' life?
During a new interview, the Real Housewives of New Jersey star opened up about the status of Frank and David's relationship.
"David and Frank are actually more boyfriends; they're together all the time," Dolores revealed to The Daily Dish about the great friendship between the two men. "They talk all day."
"Frank's a gentleman. He's always been very, very good to the people in my life," she continued.
According to Dolores, her relationship with David is going well and soon, he will be moving into a new home built for him by none other than Frank.
"Things are really good with David. We've come very far. He's moved closer to me and Frank is building a house for him," she revealed. "He bought a piece of property in Franklin Lakes, and we had plans built. I'm a part of it. He says our house, our house; I'm like OK, David."
Although Dolores is quite happy with David, she told The Daily Dish that "there would have to be more of a commitment between the two of us" in order to convince her to move into his new home once it is complete.
In the meantime, they are making their relationship work while living in separate homes.
"I enjoy seeing him; it's easier to see him. If I don't sleep there, I'm there for breakfast. I'll bring him breakfast and we read the paper together and he goes to work and I go to work. It's nice," Dolores shared. "I don't leave my dogs. I'm like, 'Listen, if you want to see me, you have to come sleep with me and the dogs. I'm not coming to your [house].' And it's so funny you could perform surgery in David's house, it's so clean — and he has to sleep with two pit bulls and a chihuahua on his head and he does it. So I give him credit."
As for Dolores' current living arrangement with Frank, the reality star said things are working out well.
"I don't have to hide; he's hardly ever home. I go to bed early and he comes home from the gym at 11 o'clock at night 'cause we have our biggest gym in Teterboro, " she explained. "So he's there till 11 and then I'm sleeping. We're both up early. We read the paper together too. If David's not around, I read the paper with Frank."
The Real Housewives of New Jersey season nine airs Wednesdays at 9 p.m. on Bravo TV.
Photos Credit: Michael Simon/startraksphoto.com, Instagram