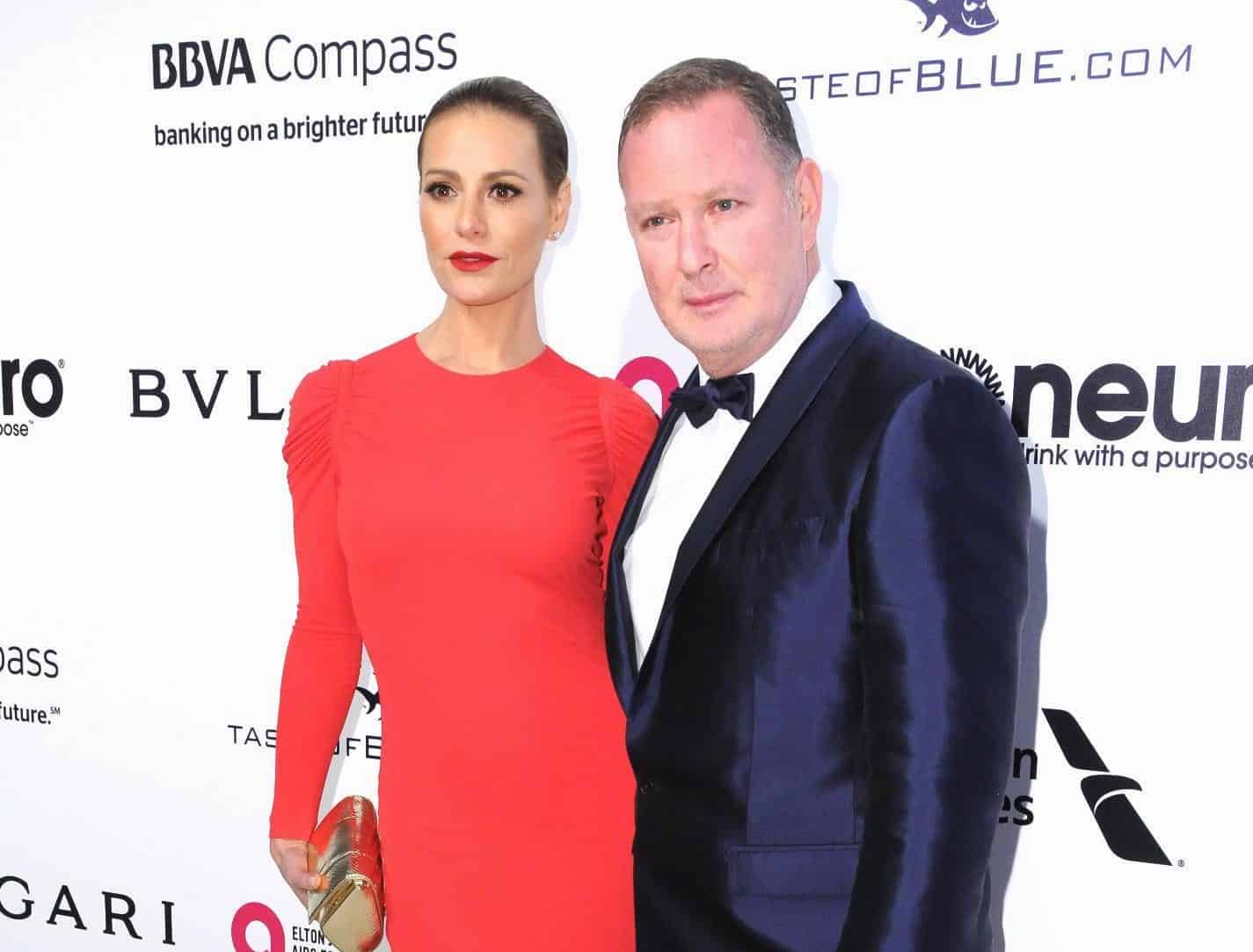 The Real Housewives of Beverly Hills couple Dorit Kemsley and Paul 'PK' Kemsley are reportedly in a "bad place" amid their mounting debt lawsuits.
As it's been reported over the last few months, PK has been sued by a number of times to the tune of millions.
Court records show that PK owes $1.7 million to the Bellagio Hotel and Casino in Las Vegas for a past gambling debt while also owing $1.2 million to a man who gave him a personal loan years ago. Additionally, the IRS recently filed liens against the couple, accusing them of owing nearly $1 million in back taxes.
According to the latest print issue of Life & Style magazine, PK and Dorit "are seriously struggling right now" due to their ongoing financial pressures.
"Dorit and her husband, PK, are in a bad place," a source reveals. "They don't know where to turn."
In addition to owing millions, the couple is also struggling to sell their Beverly Hills mansion which has now been on the market for over a year. They have had to lower the price a number of times, and recently relisted their home for just $7.995 million, which is closer to the $6.5 million amount they purchased the home for in 2016.
Even worse, when the Kemsleys do sell their home, they are at risk of not pocketing their profits as some of their debtors, including the Bellagio casino, have registered their judgments in California so that they can legally seize or go after PK's assets, which would include his home.
Dorit recently addressed the lawsuits during her appearance on Watch What Happens Live last month.
ARE PK & DORIT THE REAL OWNERS OF THEIR HOME?
"As far as the lawsuits go, those are in the proper hands and I can't really discuss much but you should stay tuned because there is more to that story," she explained.
Despite the financial issues, the couple is putting on a united front in public as Dorit recently posted a throwback photo from their wedding day on Instagram to mark their wedding anniversary.
"Thank you for being the best husband a woman could ever hope to have. I love you with all my heart, forever and ever. ❤️," wrote Dorit.
The Real Housewives of Beverly Hills airs Tuesday nights at 9/8c on Bravo TV.
Photo Credit: Birdie Thompson/AdMedia/ZUMA Wire/Alamy Live News