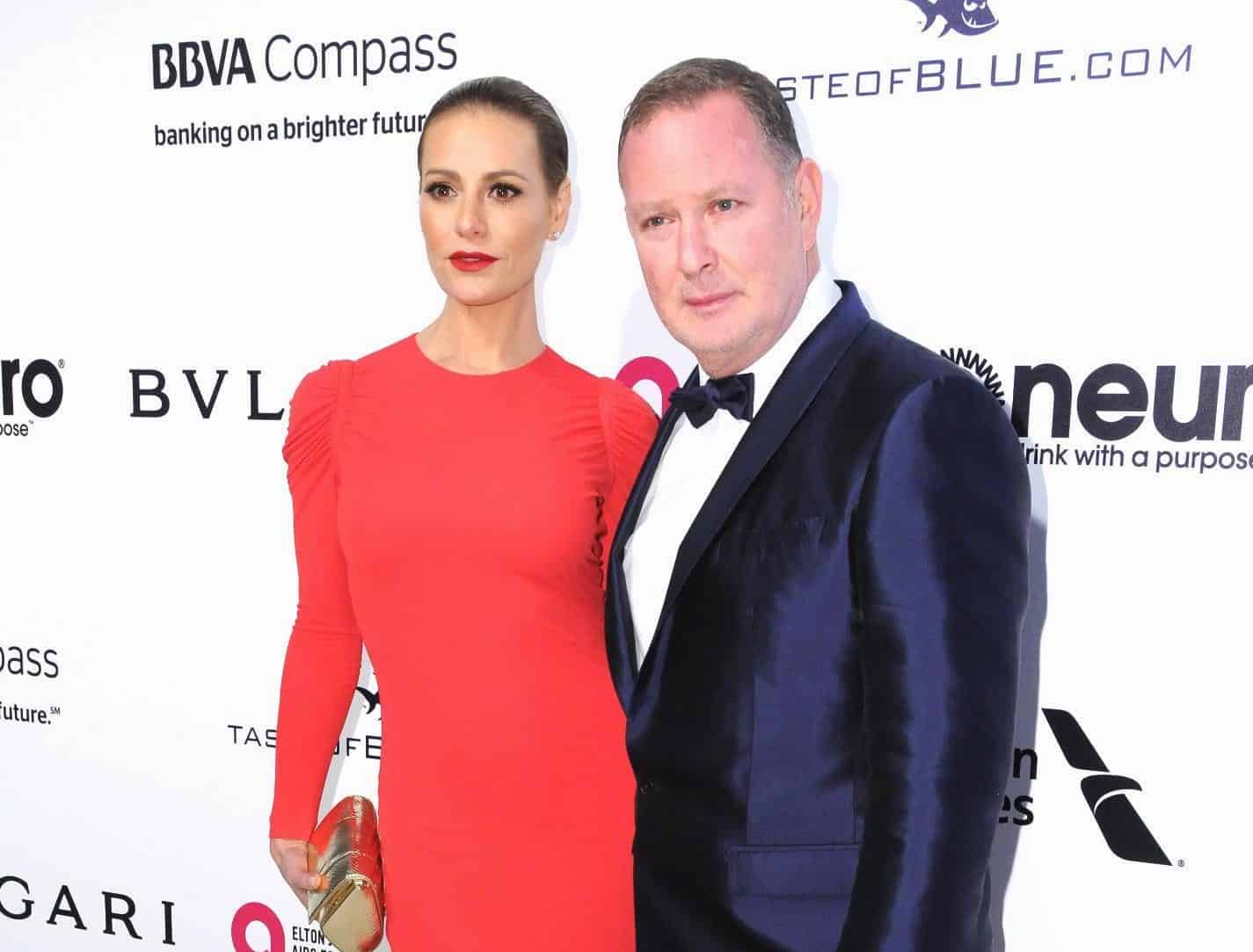 Dorit Kemsley and Paul "PK" Kemsley are currently in the process of attempting to sell their Beverly Hills home but when they do, they may not be pocketing much of the profit.
According to a new report, the Real Housewives of Beverly Hills couple could lose millions of dollars when they sell their mansion due to a recent judgment granted against PK.
In court documents obtained by The Blast on January 25, it was confirmed that the Bellagio Hotel and Casino has registered a judgment in California that they previously won in Nevada against PK. As fans may have heard, PK racked up a $3.6 million gambling bill years ago and is yet to fully pay it off.
As the outlet explained, the Las Vegas casino registered their judgment in Los Angeles so they would be legally able to go after property and other assets from PK, such as his home, that is located in California.
Although Dorit and PK listed the home for sale in 2017 for $12.75 million, they had no luck and have lowered the price on a number of occasions since. Most recently, after briefly going off-market due to a home robbery last summer, the couple dropped the listing to just $7.995 million, which isn't too far from the $6.5 million price the home was purchased for in 2016.
When the home ultimately sells, the Bellagio can be paid the amount they are owed from PK before he and Dorit see any of the profit.
SEE PHOTOS OF PK AND DORIT'S BEVERLY HILLS MANSION!
In addition to his casino debt, PK has also been dealt with a $1.2 million judgment stemming from unpaid loans given to him from a man named Nicos Kirzis years ago. In December, Nicos filed documents to register his judgment against PK in California so that he too is able to seize PK's assets and potentially, profits from his home.
PK currently owes Nicos $1,275,221.48.
Adding insult to injury for Dorit and PK is the fact that they aren't the sole owners of the home. So, when they do finally sell and get paid for their home, they will only be getting a portion of the total earnings.
The Real Housewives of Beverly Hills season nine premieres on Tuesday, February 12 at 9 p.m. on Bravo TV.
Photo Credit: Birdie Thompson/AdMedia/ZUMA Wire/Alamy Live News