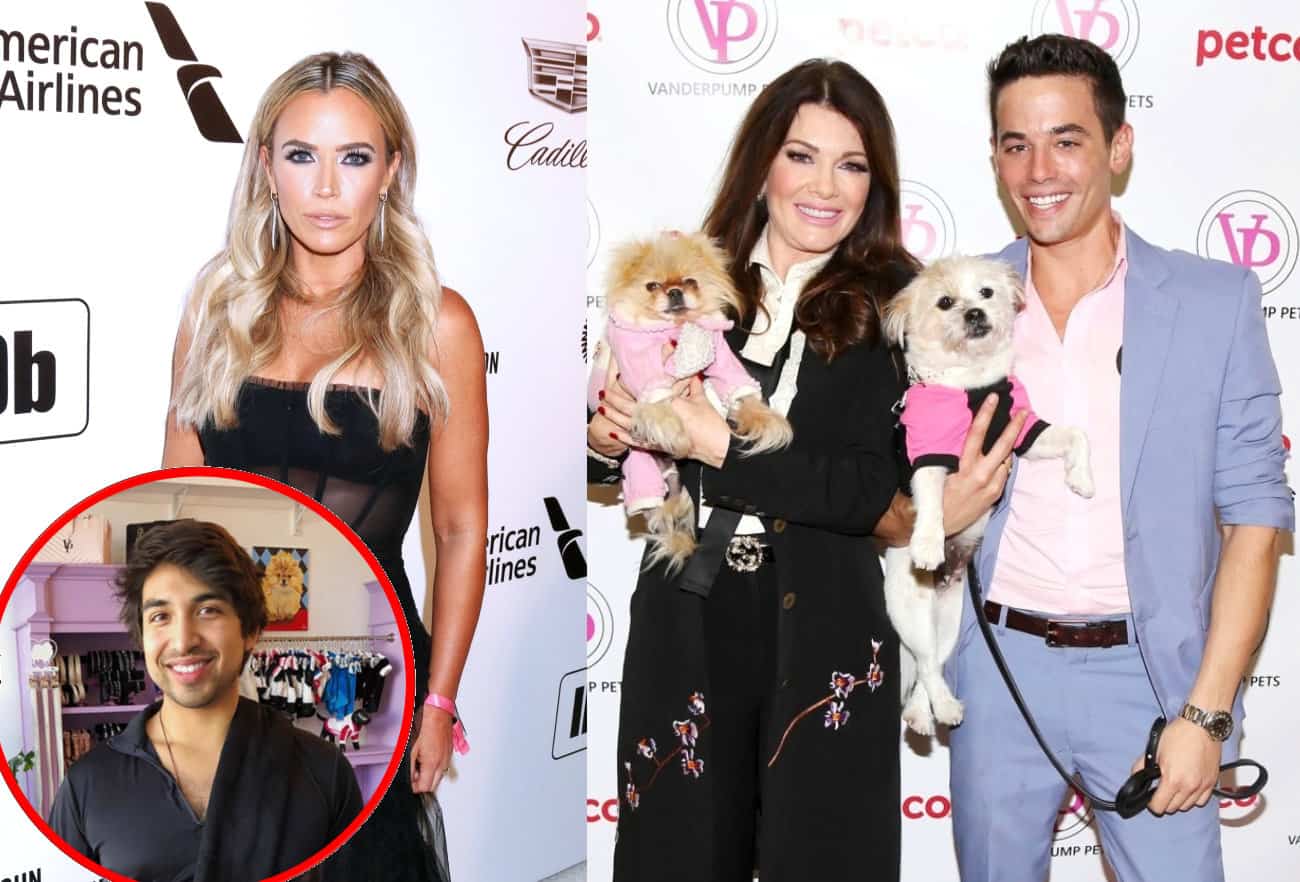 The Real Housewives of Beverly Hills star Teddi Mellencamp is being called out by the employees of Vanderpump Dogs over her role in the Puppy Gate debacle.
First, John Blizzard, Lisa Vanderpump's employee at Vanderpump Dogs, is releasing his own text messages with Teddi in an attempt to show that she's a "manipulator," as John Sessa is also calling her out for going public with certain details about the situation that he says were meant to remain private.
Teddi has released a number of text messages exchanged with Blizzard in the past couple of weeks, both on and off the show, and yesterday, Blizzard took to his Twitter page to release some texts he exchanged with Teddi.
In the texts, Teddi, who has insisted she did not have a close friendship with Blizzard, appears very friendly with him as she joked about her plans to try to get her brother, Hud Mellencamp on Vanderpump Rules.
In the screenshot shared by Blizzard, Teddi lets him know that Hud is single and Blizzard informs her that another Vanderpump Dogs employee named Hannah was interested in him and was wondering why Teddi had yet to set them up. Teddi responds by telling Blizzard that her main focus was to first try to get Hud on Vanderpump Rules, jokingly adding that trying to get him on Lisa's spinoff takes priority over any romantic relationships.
"Bc I am booked up trying to get his a** on Vanderpump Rules first," wrote Teddi, adding "#AlwaysSlanging."
A screenshot of the texts is below. Blizzard shared them on Twitter with the caption: "Because we are in the business of leaking text messages… #TheRealManipulator."