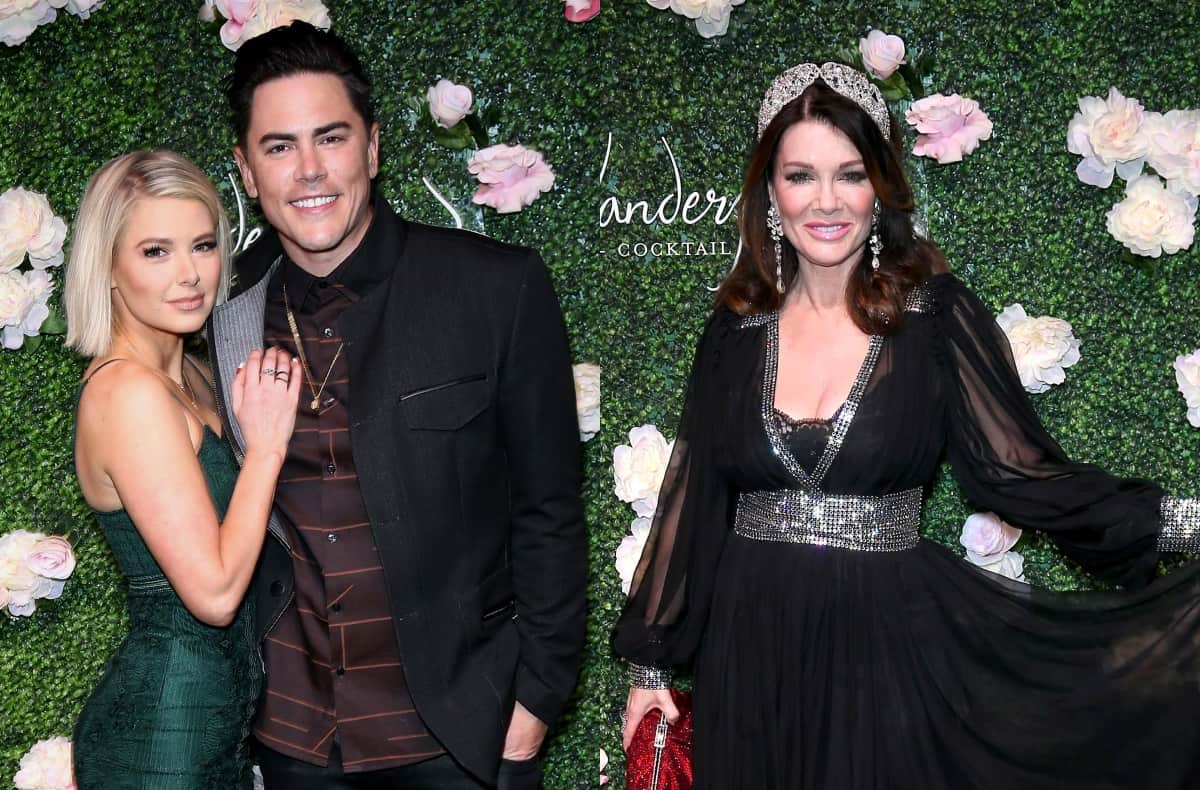 Ariana Madix recently appeared on Everything Iconic, where she dished on a number of hot topics related to Vanderpump Rules.
While chatting with host Danny Pellegrino, Ariana opened up about why she recently took a break from watching season seven before speaking of her issues with Lisa Vanderpump and offering a couple of financial details about Tom Sandoval's salary from TomTom and her appearances on Watch What Happens Live.
"I didn't watch it for a few weeks. I kind of noticed that I feel better about my life when I don't watch it," Ariana explained on the Everything Iconic podcast. "I don't know if it's just the psychological effects of reliving things that you already did or it's watching things back and being like, 'It really didn't feel like that when it happened.' And getting this new, weird spin. You know, we all see things through a different lens and then there's also the camera lens."
According to Ariana, she felt confident going into the recent reunion taping but was a bit worried about a possible confrontation with Lisa.
"It's nerve-wracking because I have disagreed with Lisa a little this season on the treatment of the Toms and certain things. It's not just me it just seems that I'm maybe the one who spoke about it," she explained, adding that her issues with Lisa stem from Lisa wanting just a "hand shake" rather than an actual legally binding business contract regarding the TomTom business partnership.
As fans will recall, Tom and his partner, Tom Schwartz, agreed to a 10% partnership deal with Lisa prior to the opening of TomTom that was described as a "non-binding agreement." Not surprisingly, the "non-binding" part "scares" Ariana.
"It just seems weird. I would assume [Lisa] has an actual contract that lawyers have gone over for Caesars to be able to use her name as the name of the bar [Vanderpump Cocktail Garden in Las Vegas] and under that contract, I'm sure she has certain responsibilities that are very clearly laid out so that she's protected and they're protected," she pointed out. "It's normal business procedure so I don't get it."
"If it's non-binding, then none of it matters. But if there's something listed on that non-binding sheet that they didn't do, I feel like it would still be held against them," Ariana continued.
Also concerning is the fact that Tom hasn't actually made any money from the restaurant, even though this appears to be the norm during the first year of business for most restaurants and bars. Ariana also shared that Tom is now back to bartending at SUR after viewers saw Lisa 'fire' him on the latest episode of Vanderpump Rules.
"No," Ariana confirmed when asked if Tom's gotten paid. "People are like, 'Why are you bartending at SUR if you own TomTom,' and I'm like, 'Because he really does go behind the bar and he's making tips and he loves doing it.'"
Also during the interview, Ariana was asked if she gets paid when she appears on Watch What Happens Live.
"Yes," she replied. "I always feel like, am I not supposed to tell people things? I think, 'What's wrong with talking about things?' Listen, I'm not rolling in money."
Vanderpump Rules season seven airs Mondays at 9 p.m. on Bravo TV.
Photos Credit: Instarimages