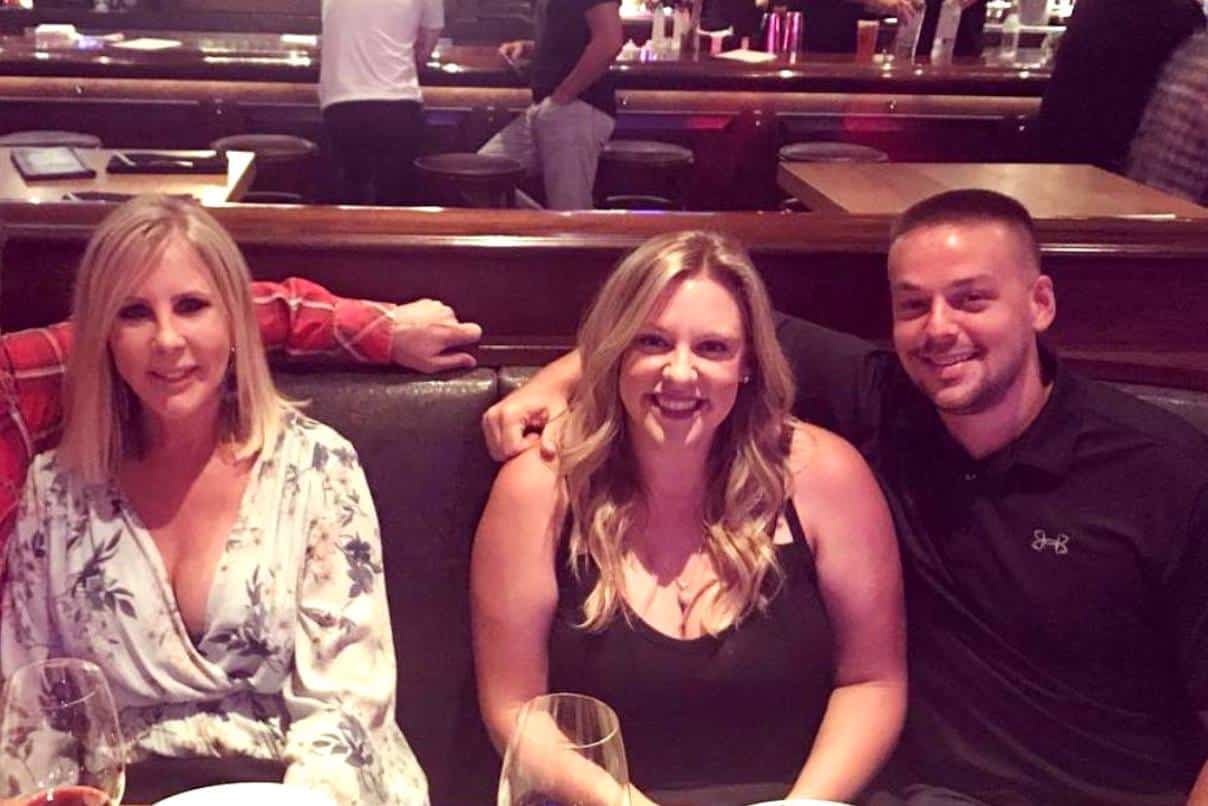 Vicki Gunvalson's daughter, Briana Culberson, and her husband, Ryan Culberson, have lost a whopping 107 pounds between the two of them while adhering to the Keto diet. Below, see their incredible before and after photos!
On the Fourth of July, just four months after confirming they had lost a combined 86 pounds, the former Real Housewives of Orange County stars shared a set of stunning before and after photos as they celebrated the holiday with Vicki's former husband, Donn Gunvalson.
"Happy 4th of July from my family to yours! Swipe right and see the difference a year on keto has made, down 107 between the two of us!" Ryan wrote in the caption of his July 4 pics, adding hashtags #HappyBirthdayAmerica #KetoTransformation #ItsaLifestyleNotaDiet.
Weeks before sharing the news of his and Briana's 107-pound weight loss, Ryan shared a family photo on his 35th birthday in which he and his wife showed off their slimmed down figures while out on the town in North Carolina.
"35 years young today, and couldn't be happier celebrating with my little clan! #oldman #itsoktoeatcarbstodayright," he wrote in the photo's caption.
Briana and Ryan appeared alongside her mother on several seasons of The Real Housewives of Orange County before leaving Southern California in lieu of a simpler life on the east coast in late 2017.
"I've never been happy in Orange County and have always wanted to live elsewhere," Briana explained before her move. "Ryan and I made this decision together but I was the one who actually pushed it a little more. I need a simple life for my health. I got an amazing job, we found an amazing house. It's all good!!! Orange County is a mess and way too expensive. It's not how I want to live my life."
The Real Housewives of Orange County season 14 premieres August 6 at 9 p.m. on Bravo TV.
Photos Credit: Instagram