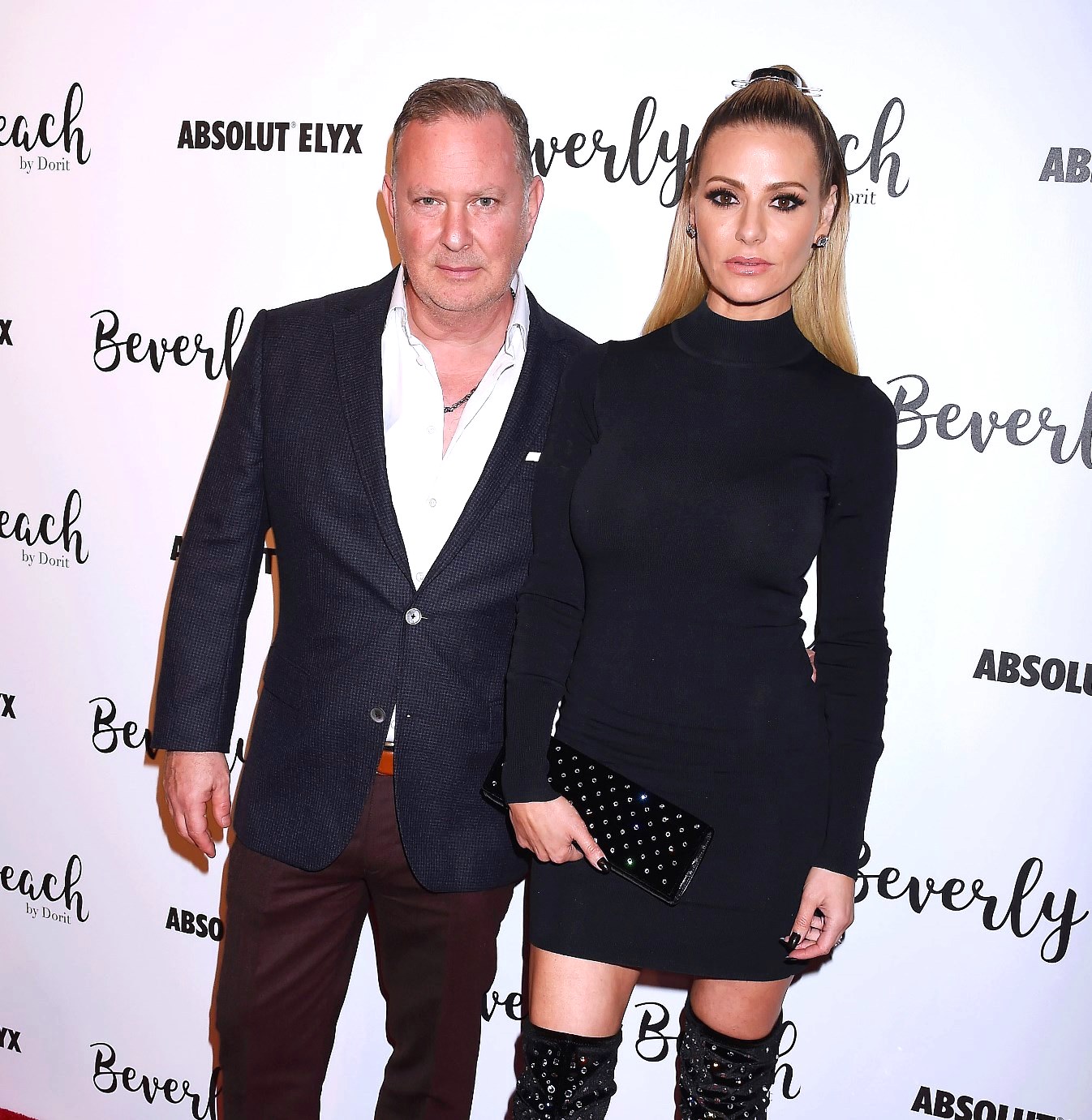 A new report is shedding light on how Dorit Kemsley and her husband, Paul "PK" Kemsley, are coping as they prepare for their upcoming court appearance next month.
As they continue to face a lawsuit from a man named Nicos Kirzis, who reportedly loaned the Real Housewives of Beverly Hills star's husband $1.2 million in 2011, Dorit and Paul are doing what they can to maintain their normal life as they move forward from their on-screen drama with Camille Grammer.
"Dorit and PK Kemsley are living life completely as normal as possible even though they're having some legal woes right now," a source close to the couple revealed to Hollywood Life on August 2. "They haven't altered their life or lifestyle one bit."
According to the report, Dorit and Paul are expected in court on September 5. If they don't appear, they will be found in "contempt of court." Although a failure to appear could result in Dorit's arrest, she and PK have allegedly been telling those close to them that they are confident Nicos' case against them will be dropped.
"They're telling friends they believe everything will get dropped and have done nothing wrong," the source continued. "No matter what, they are remaining a united front when dealing with everything. Their marriage is really, really strong."
While PK allegedly made a payment of $250,000 to Nicos, the amount "only covered the interest that racked up for years," and there is still a past due balance of $1.2 million reportedly owed to him.
As for Camille's on-air statements about Dorit and PK's finances and spending habits, Dorit "couldn't care less."
"She knows [Camille's] probably having an 'I told you so' moment, but that's so not the case," the source explained. "She found Camille's behavior and accusations toward her so childish and offensive this entire season. She doesn't talk to Camille, so Camille in her mind doesn't know what she's talking about."
The Real Housewives of Beverly Hills season 10 is expected to begin filming sometime in the coming months.
Photo Credit: Jeffrey Mayer/MEGA