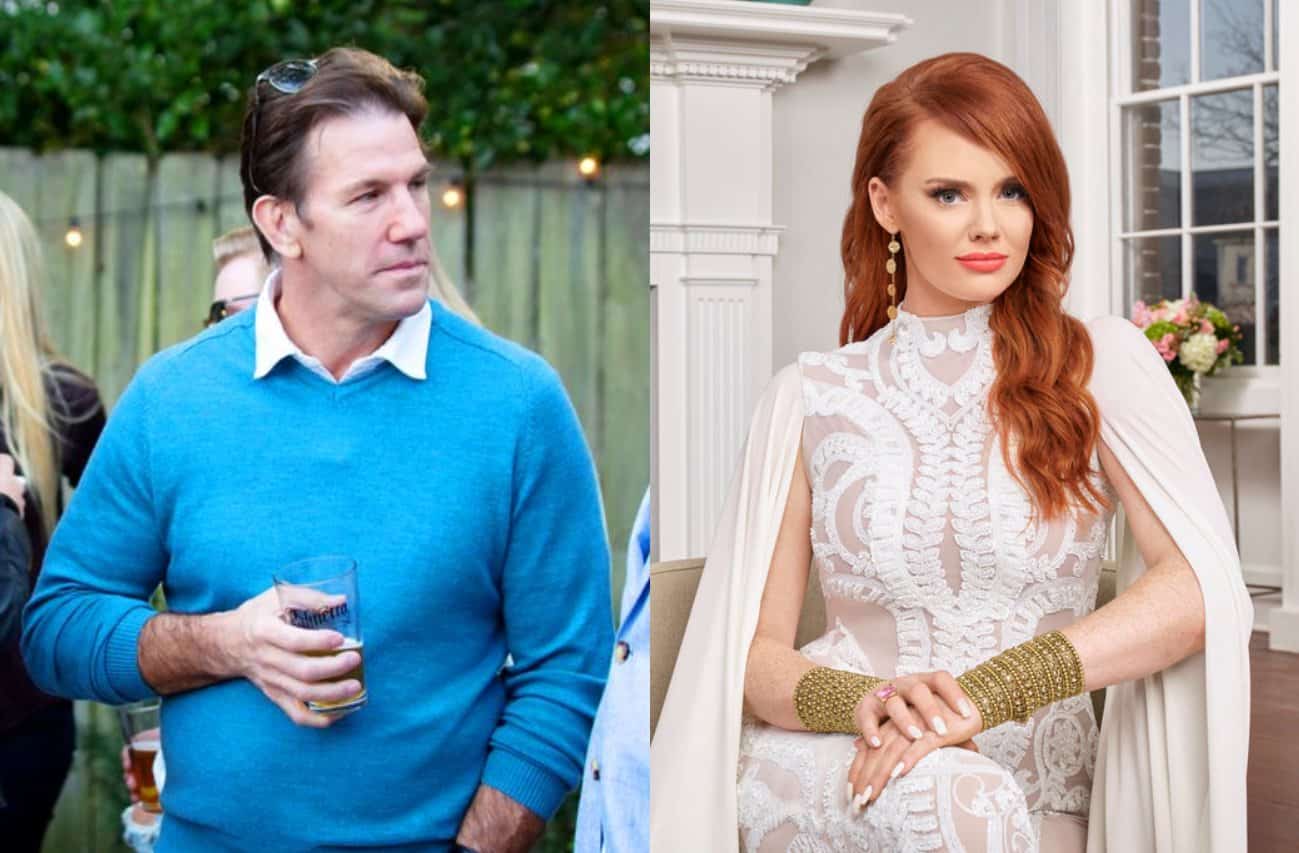 Thomas Ravenel made a controversial, and very brief, return to social media on Sunday, August 11.
Days after his former girlfriend, Kathryn Dennis, tragically lost her mother, Allison Calhoun Dennis, to cancer, the former Southern Charm star shared what many have deemed to be a very insensitive photo with his fans and followers.
"The kids with my mom," Thomas wrote in the caption of an image of his mother and the two children he shares with Kathryn, five-year-old daughter Kensington and three-year-old son Saint Julien.
Following his post, Thomas, who is currently in the midst of a messy custody battle with Kathryn, was flooded with backlash from his online audience. This ultimately led to him deleting his Twitter and Instagram pages.
"Some serious mind games going on here. First post in months and he chose to post this instead of his condolences for the loss of his children's grandmother. Utter gutter trash move. I didn't know it was possible to despise him more," wrote one person on the NoCharmNoFoulBravo Instagram page after they shared Thomas's post.
"Nasty and spiteful," another fan wrote.
"He is clueless, hugely awkward and such an embarrassment," a third person added.
On Saturday, just days after her mother died, Kathryn took to Instagram to share a photo of her "family." She was met with tons of support from her loved ones, including her boyfriend, Hunter Price, and her Southern Charm co-star, Naomie Olindo.
"You're the strongest, and most beautiful woman that I've ever been so lucky to love. Your mom will always be with you no matter what; just as I know she's always been," Hunter said in the comments section of Kathryn's post.
"Sending you allllllll the love in the world. KD I am so so sorry for your loss," added Naomie.
Southern Charm season six airs Wednesdays at 9 p.m. on Bravo TV.
Photos Credit: Tommy Garcia/Bravo, Paul Cheney/Bravo