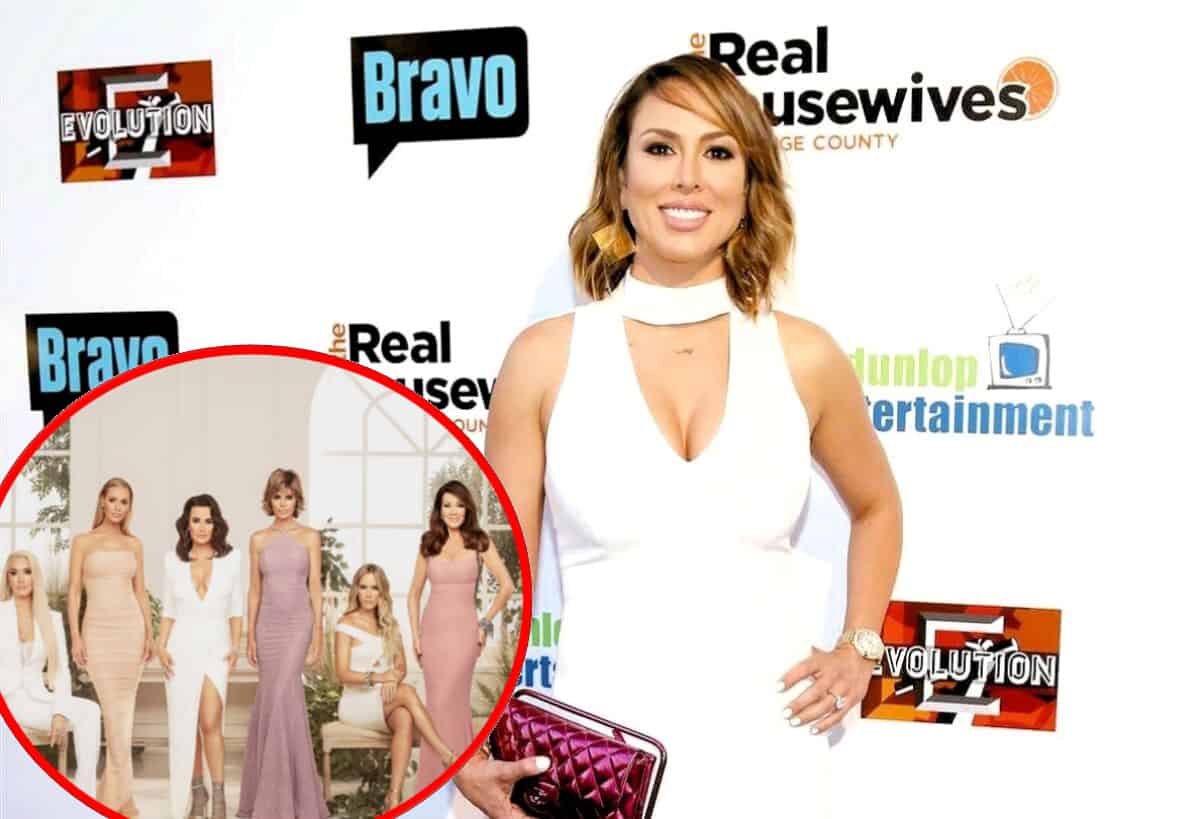 The Real Housewives of Orange County star Kelly Dodd is sporting a "new jawline," thanks to her on-again, off-again boyfriend, Dr. Brian Reagan. She's also throwing major shade at The Real Housewives of Beverly Hills cast!
During a recent interview, Kelly dissed the RHOBH by suggesting the show's storylines weren't up to par to the ones on the RHOC.
"You know, the other franchises they have, like, panty-gate, or they concentrate on the dog? No, no, no. This is, like, a show," she explained to ET Online. "This is, like, you have family drama, you have friend drama, you have people's personal stories — there's so much content, and so many moving parts."
Still, Kelly referred to the latest season of the RHOC as a "sh-t show," admitting she wasn't looking forward to watching it play out.
"I'm dreading to watch all of it back," she stated. "They say so many lies and rumors about me, that it was really hard for me … It's gonna be hard for me. It's going to be an entertaining one, to say the least."
In more Kelly news, before her latest messy split from her plastic surgeon beau, Dr. Brian Reagan, it has been revealed that Kelly actually underwent the same procedure her costar Shannon Beador had amid last week's season 14 premiere.
Kelly shared a series of images of herself and Brian, and she said she was "so happy" with the results she's achieved after undergoing the procedures known as FaceTite and Fractora, which use radiofrequency and micro-needling to stimulate collagen, at InMode Aesthetics.
https://www.instagram.com/p/B04v5c-lLYK/
In a video shared in November 2018, Brian spoke of the procedures he performed on Kelly and said she achieved "results with no downtime." Meanwhile, Kelly said that at age 43, she is not yet ready for a full facelift.
"This is kind of the bridge between going under the knife and not going under the knife. I feel like at 43 years old, I'm not yet a candidate for getting a full facelift, so this procedure does wonders for skin tightening," Kelly explained in a testimony clip. "I would recommend this to any of my friends, it worked for me — it defined my jowls and my skin texture."
Kelly's before and after photos can be seen below.
The Real Housewives of Orange County season 14 airs Tuesdays at 9 p.m. on Bravo TV.
Photos Credit: Milla Cochran/startraksphoto.com, Tommy Garcia/Bravo