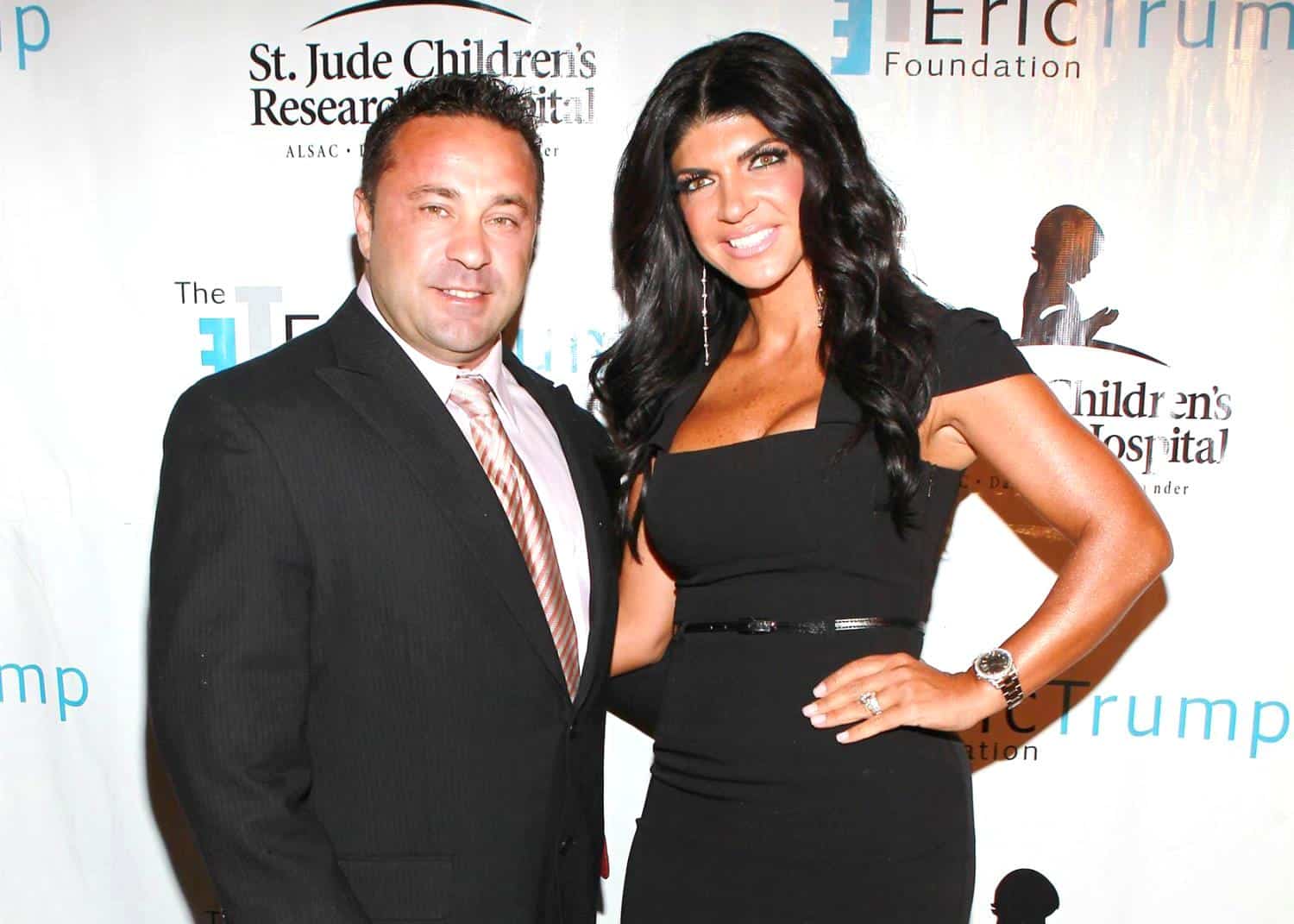 While Real Housewives of New Jersey star Teresa Giudice said in the past that she'd divorce her husband Joe Giudice if he was ever deported to Italy, a source is saying there's one big reason why the couple is holding off.
As fans have recently learned, Teresa's husband has been released from ICE custody and is now residing in Italy as he awaits the ruling of his impending deportation appeal. And while it's been presumed that Teresa would file divorce papers amid the move, she hasn't signed a thing. So what's the hold-up?
"Neither Teresa nor Joe will be filing for divorce anytime because of the girls who really want them to stay together," a source close to the Giudice family recently dished to Hollywood Life. The couple shares four daughters, Gia Giudice, 18, Gabriella Giudice, 15, Milania Giudice, 14, and Audriana, 10, who all allegedly feel it's "very important" that their parents stay together.
"Because of that, it's important for Teresa and Joe," the insider added.
However, just because papers haven't been signed yet doesn't mean a divorce is completely off the table.
"This is not to say they'd never divorce, but for now, it's not happening and it's all because of their daughters' wishes," the source continued. "There [are] a lot of issues between them and they still talk all of the time because they have to. If the girls weren't in the picture, the story would be much different."
Joe's daughters have been keeping in close contact with their father amid his release even though he's all the way in Italy. In fact, it was the couple's eldest daughter, Gia, who posted one of the first pictures of Joe just after he was freed from ICE custody.
"Joe being out won't change anything for the way Teresa is living her life," the source explained, regarding where Teresa currently stands on the matter. "The only reason she wants him back in the States is because of her daughters. Everything she's doing is solely for them at this point when it comes to Joe. Teresa's dad and best friends have truly been there for her, but she's really been doing OK, at least on the outside."
This news of the divorce being put on hold comes as a surprise to many of us, given that we've just learned Teresa actually did hook up with someone while Joe was locked up thanks to a newly-released preview of the show. But despite her supposed change of heart, the New Jersey housewife still posted a heartwrenching photo on Instagram the day Joe flew off to Italy — an image of the Statue of Liberty, crying.
Season 10 of Real Housewives of New Jersey is set to premiere on November 6 on Bravo TV.
Photo Credit: Kelly Jordan/startraksphoto.com