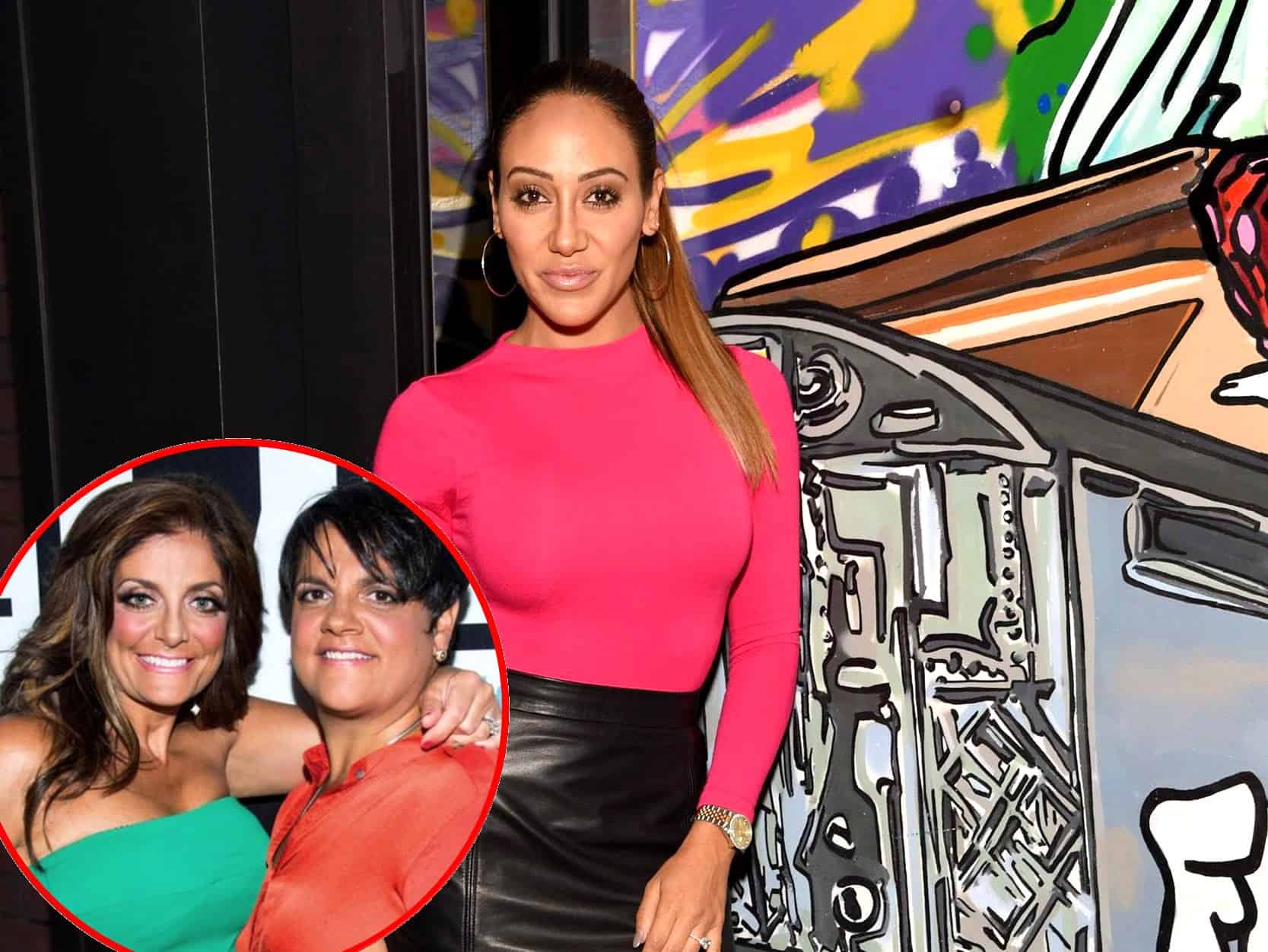 Melissa Gorga appeared on Wednesday night's Watch What Happens Live, where she offered an update on her relationships with Kathy Wakile and Rosie Pierri.
After suffering a falling out with the two women years ago following their exits from the Real Housewives of New Jersey cast, Melissa was questioned by a caller about whether or not she's spoken to them lately, and if she would like to see them return to the show for a future season.
"No, I really haven't had much contact with them," Melissa confirmed.
As fans of RHONJ may recall, Melissa and Kathy joined the cast together during season three. Then, when Melissa and her family remained on the show after season five and Kathy and her family weren't included, Melissa claimed Kathy grew bitter.
"I feel like because we entered the show together and then I stayed and [Kathy] was no longer on the show, she just felt like everyone should have helped her stay on," Melissa explained during an episode of WWHL last year. "I don't know… It was like a lot of hard feelings for that."
As Wednesday's WWHL continued, Melissa revealed that when it comes to Kathy's potential return, she is not opposed.
"Would I like them to come back to the show? I'm down for whatever. Whatever the boss man wants," she said.
As for Kathy's own thoughts about returning to RHONJ, she addressed the possibility during an interview with Hollywood Life earlier this year.
"People are always asking, 'when am I coming back? When am I coming back?' Right now, honestly, I have really found what I love to do, and I'm really having a great time doing it. It's really my passion," she explained, citing her gig as a cooking teacher at the Remington College Culinary Training Center in Memphis, Tennessee.
"Housewives was fun, and from that I got a lot of attention for my cooking and being in the kitchen. I've used that and I've gotten opportunities from that, so that's keeping me really busy. There's no drama in the kitchen. No drama whatsoever, so I'm happy."
The Real Housewives of New Jersey season 10 airs Wednesdays at 8 p.m. on Bravo TV.
Photos Credit: Michael Simon/startraksphoto.com, Bravo TV