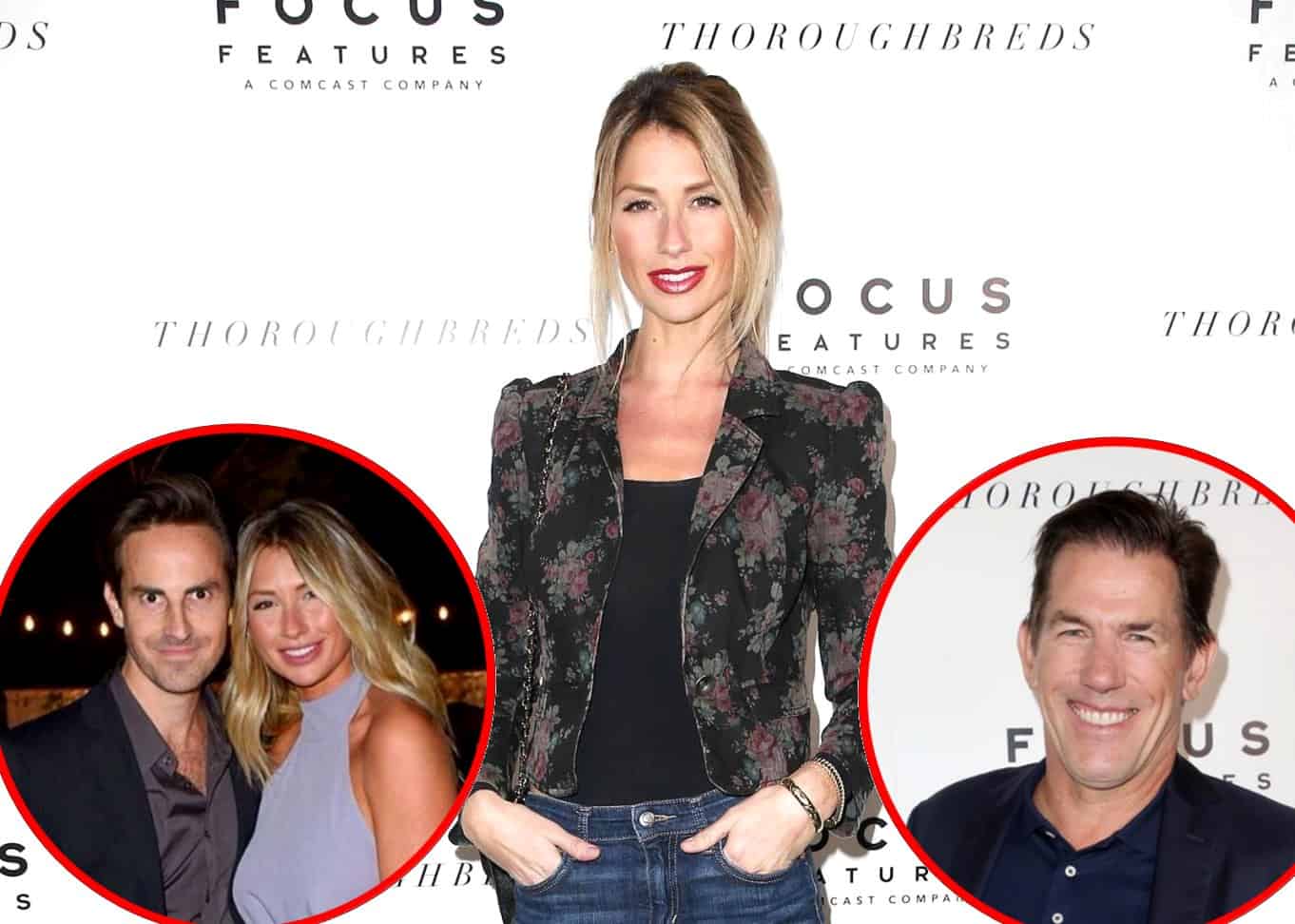 Southern Charm star Ashley Jacobs has a new man in her life — and he's her age.
As her co-stars prepare to reunite for the start of production on their upcoming seventh season, Ashley is enjoying a new romance. After sharing the first photo of her boyfriend on Instagram, she seemingly threw some shade at her much older ex-boyfriend, Thomas Ravenel. She also revealed if her new man is a fan of the Bravo TV reality series.
"Found someone close to my own age!! ???? And our birthdays are just a day a part! Happy birthday to this cutie ♥️ Thanks for making me smile!!" Ashley wrote in the caption of her photo, appearing to take a dig at Thomas.
Ashley, 35, went on to reveal in a comment that her boyfriend, Mike Appel, "doesn't watch Southern Charm."
"Phew!!!" she joked.
Also on Instagram, Ashley, who appeared in a guest-starring role on Southern Charm season six, wished Mike a happy birthday on her Instagram Stories.
"You were born, and the world became a better place. Happy Birthday you stud muffin!!!" she wrote with a solo photo of Mike.
Although Ashley was featured during the sixth season of Southern Charm, she isn't expected to be seen at all on season seven because she is now living on the West Coast.
In her final scene on the series, Ashley was seen crashing a party thrown by Patricia Altschul. After the episode aired, she admitted that getting kicked out was "sooooo worth it."
"I thought, 'What do I have to lose?'" Ashley recalled to Entertainment Tonight. "At this point, I'm gonna let them remember me. If I'm gonna go down, I might as well just have some fun with this. This is what I was thinking."
During another interview with the outlet, Ashley looked back on her romance with Thomas and applauded him for sticking by her as she struggled with situational depression during her time on the show.
"I didn't have the support of my family. They were very disappointed in my decision, and so the only person I had was Thomas. He was my support system, we were really in the trenches together," Ashley explained.
"[Thomas] was my best friend and my support," she added.
Photos Credit: Faye Sadou/MediaPunch/INSTARimages.com, Instagram