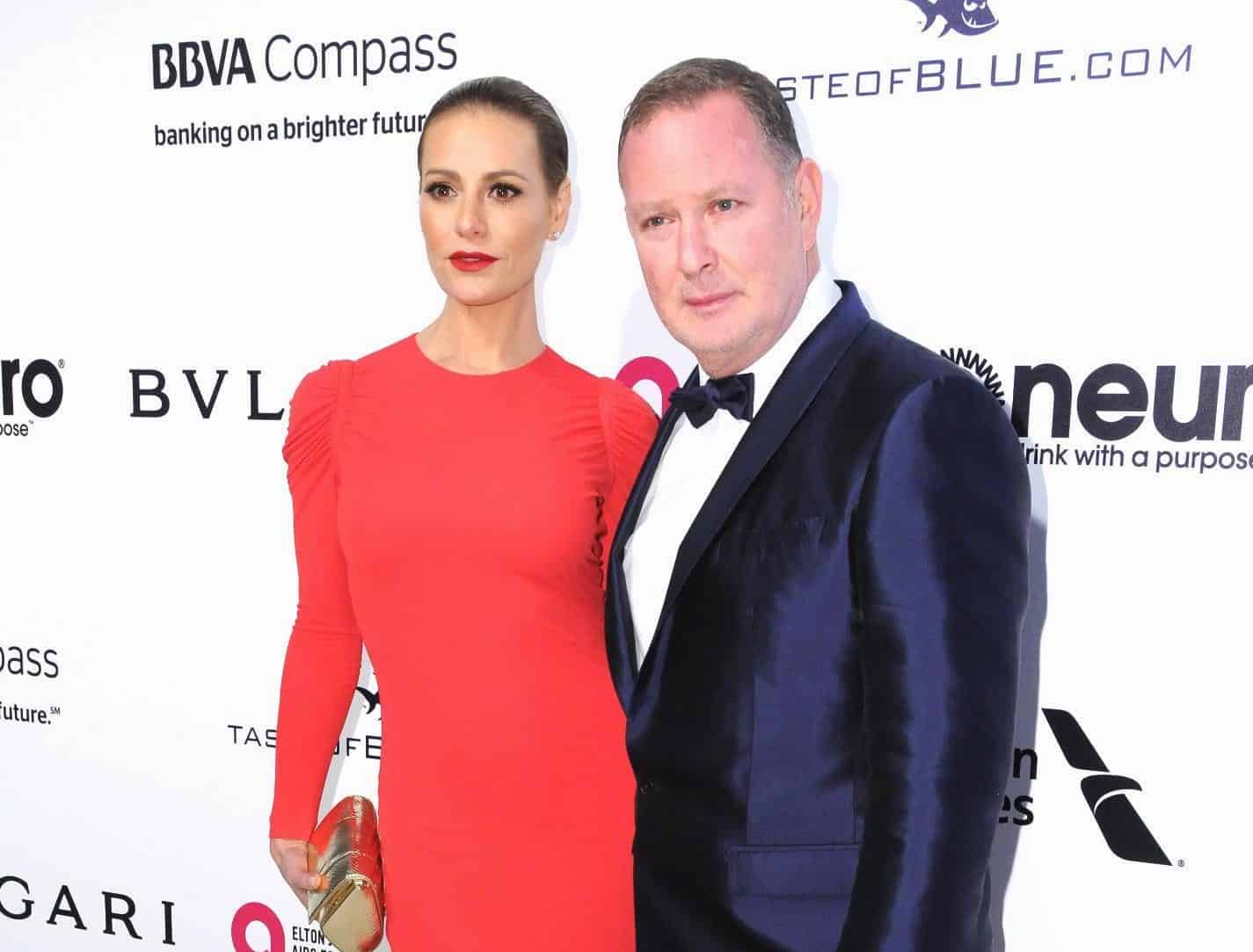 Are Dorit Kemsley and Paul "PK" Kemsley getting a divorce?
After writer Brian Moylan appeared on The B***h Sesh podcast on Friday, February 14, and alleged PK was living away from Dorit and their two kids, five-year-old Jagger and three-year-old Phoenix, in London, the Real Housewives of Beverly Hills couple is speaking out about what's really going on in their marriage.
According to a report from Page Six, Dorit has shot down the divorce rumors and confirmed that she and PK, who did not listen to the podcast, are spending the Valentine's Day holiday together with their children in San Francisco.
Earlier today, Brian claimed PK was living in the guesthouse of one of his friends in London as he and Dorit coped with their alleged divorce. However, according to PK, he was actually living in Australia with his client, Boy George, as he filmed The Voice and the rumors regarding a supposed residence in London "couldn't be further from the truth."
While PK may not be living in London, he does have plenty of ties there because that is where he is from, and his three children from his previous relationship also still live there.
Amid the rumors of their alleged split, Dorit laughed off the claims and shared a Valentine's Day tribute to her family on Instagram.
"Happy Valentines Day to the loves of my life!" the RHOBH star wrote in the caption of two photos, one of her and PK and a second featuring her with their two kids.
Although Dorit and PK have faced a number of legal issues over the past couple of years, they have remained united throughout their hardships. At the end of last year, they settled their legal cases and purchased a $6.5 million home.
Dorit also told Us Weekly last October that her "super tight" marriage to PK made the hard times easier to cope with.
"We're super strong and most of it, it's just really blown out of proportion," she explained. "You just carry on with life. And our life is a pretty fabulous bubble, you know, with our two beautiful kids and I've got a great husband and it's easy to stay strong."
Dorit, PK, and their co-stars will return to Bravo later this year in The Real Housewives of Beverly Hills season 10.
Photo Credit: Birdie Thompson/AdMedia/ZUMA Wire/Alamy Live News