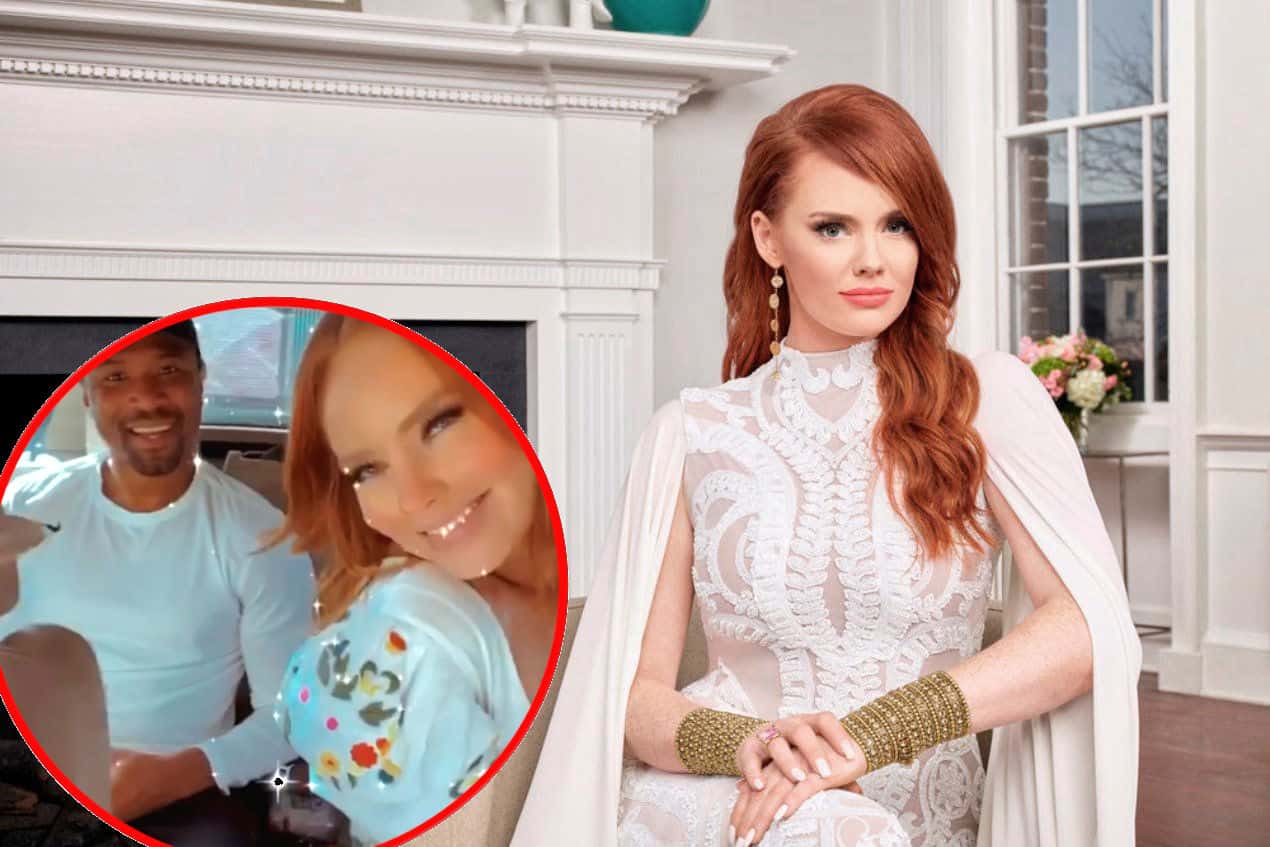 Kathryn Dennis went public with her new boyfriend, Chleb Ravenell, on Sunday night after celebrating his birthday with friends at the Deco nightclub in Charleston, South Carolina.
Amid production on the upcoming seventh season of Southern Charm, Kathryn shared a photo of herself getting a kiss from Chleb as she sat in between his legs with her friends, Kenneth Beatrice designer Chelsie Ravenell and Jacquelyn Stewart, at their side.
"Happy B-Day," read a message shared in the caption of the photo posted by Kathryn on July 26.
In addition to the photo shared on Kathryn's Instagram Stories, which was initially posted by Jacquelyn, the wife of Chleb's brother, Chelsie, Kathryn and Chleb were also seen goofing off in a video shared to Jacquelyn's page.
While Chleb hasn't yet shared any photos of Kathryn on his page, he did share a photo of himself on Sunday in which he told his followers that he "just turned 32 or something like that."
View this post on Instagram
Chleb hails from Mt. Pleasant, South Carolina and attended Western Michigan University, where he was a star wide receiver for the school's football team, the Broncos.
Currently, according to his LinkedIn profile, Chleb is working as a Product Specialist for Apple and has also been known to model for his brother Chelsie's clothing brand on occasion.
https://www.instagram.com/p/BwlFZQ7BJ7G/
Kathryn's relationship news comes just weeks after her former boyfriend and the father of her two children, Thomas Ravenel, welcomed his third child with his ex-girlfriend, Heather Mascoe.
As Southern Charm fans may recall, Kathryn faced a racism scandal earlier this year after she used a monkey emoji during an online feud with radio host Mika Gadsden, a black woman.
After many deemed the gesture as racist, Kathryn defended herself on Instagram.
"Y'all have to know that this whole thing has been blown out of context. I'm freakin heartbroken and SO depressed because the way I'm being portrayed is totally not true!!!" she wrote in an Instagram Story. "I use that emoji all the time bc it looks silly and awkward and that's my baseline. The account was anonymous I didn't even know who I was messaging??? And now I've been labeled all this crazy stuff and it's just not true."
All About the Tea was first to report the news.
Southern Charm season seven is expected to return to Bravo sometime later this year or early next year.