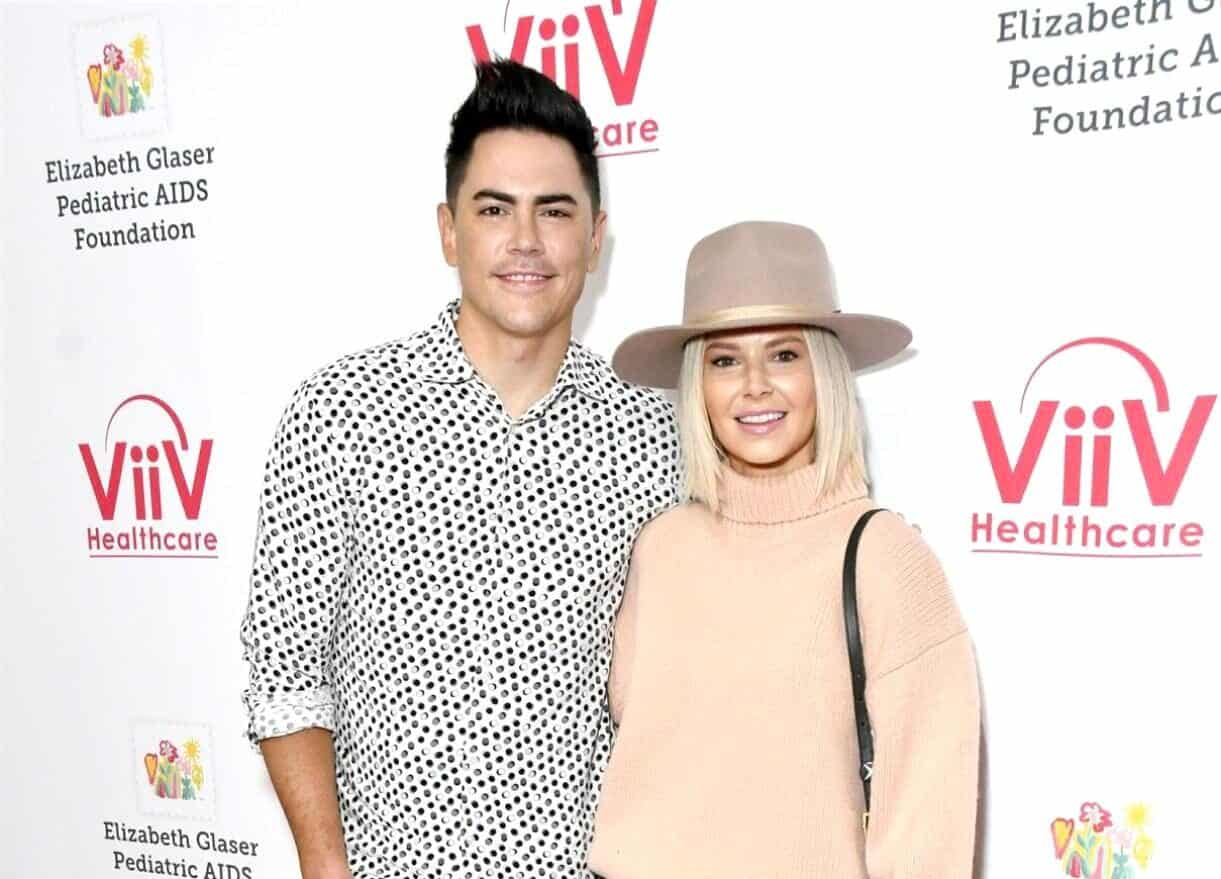 Ariana Madix and Tom Sandoval are being sued for breach of contract after allegedly stealing the concept for their cocktail book, Fancy AF Cocktails, from a writer and novelist, Alison Baker, and cutting her out of the profits. Plus, the Vanderpump Rules couple has issued a response to the lawsuit.
According to a new report, the Pump Rules stars are accused of "breaching a collaboration agreement and stealing trade secrets" in a lawsuit filed by Alison, who has co-authored several books with other celebrities in recent years.
In legal documents obtained by The Blast and shared on December 17, Alison claimed she and Ariana agreed that she would serve as Ariana's co-writer on her then-upcoming book, and that she would be compensated for doing so and given a writer credit, over four years ago.
The "agreement's terms were evidenced by the draft collaboration agreement sent from Plaintiff to Defendant Madix, and implied-in-fact by Plaintiff's rendering of all services under the terms thereof, Defendant Madix's acceptance of such services and payment to Plaintiff of certain initial fixed fees in exchange therefore, as well as by the reference to Plaintiff in the Series as Defendant Madix's 'co-writer,'" Alison alleged in her court documents.
Alison then accused Tom of intentionally interfering with contractual relations between her and Ariana, stating that he was aware of the agreement they had made amid efforts to "also try to separately self-publish a book based on the book concept."
While Ariana and Tom's book was ultimately published in December of last year, Alison claims Ariana failed to pay her 45 percent of the advance she and Tom were given by Houghton Mifflin Harcourt (HMH) to publish their "infringing book," and that she refused to award her with 45 percent of the royalties from the sales of the book.
Alison also noted that she was not given the co-writing credit she believes she deserves after presenting Ariana with the concept for the book. As she explained, the book was to be written from Ariana's point of view and would feature "unique drinks and original commentary inspired by Madix's background and specific experiences" on Pump Rules.
In her lawsuit, Alison is requesting damages in an amount to be determined at trial and noting that Ariana and Tom's actions were "willful, malicious, and fraudulent." She is also requesting exemplary damages and attorney's fees after investing a considerable amount of her time, energy, and resources into the book.
Alison wants a judgment placed against Ariana and Tom for the accounting of all monies and benefits received as well as the funds that will be received for upcoming sales of the "infringing book."
And just moments ago, Tom and Ariana shared a statement defending themselves against the lawsuit.
"The allegations presented are false and frivolous," the Pump Rules couple told E! in a statement. "We will vigorously defend ourselves against these baseless claims."
Vanderpump Rules is currently on hiatus with no word on when filming will begin on a potential season nine.