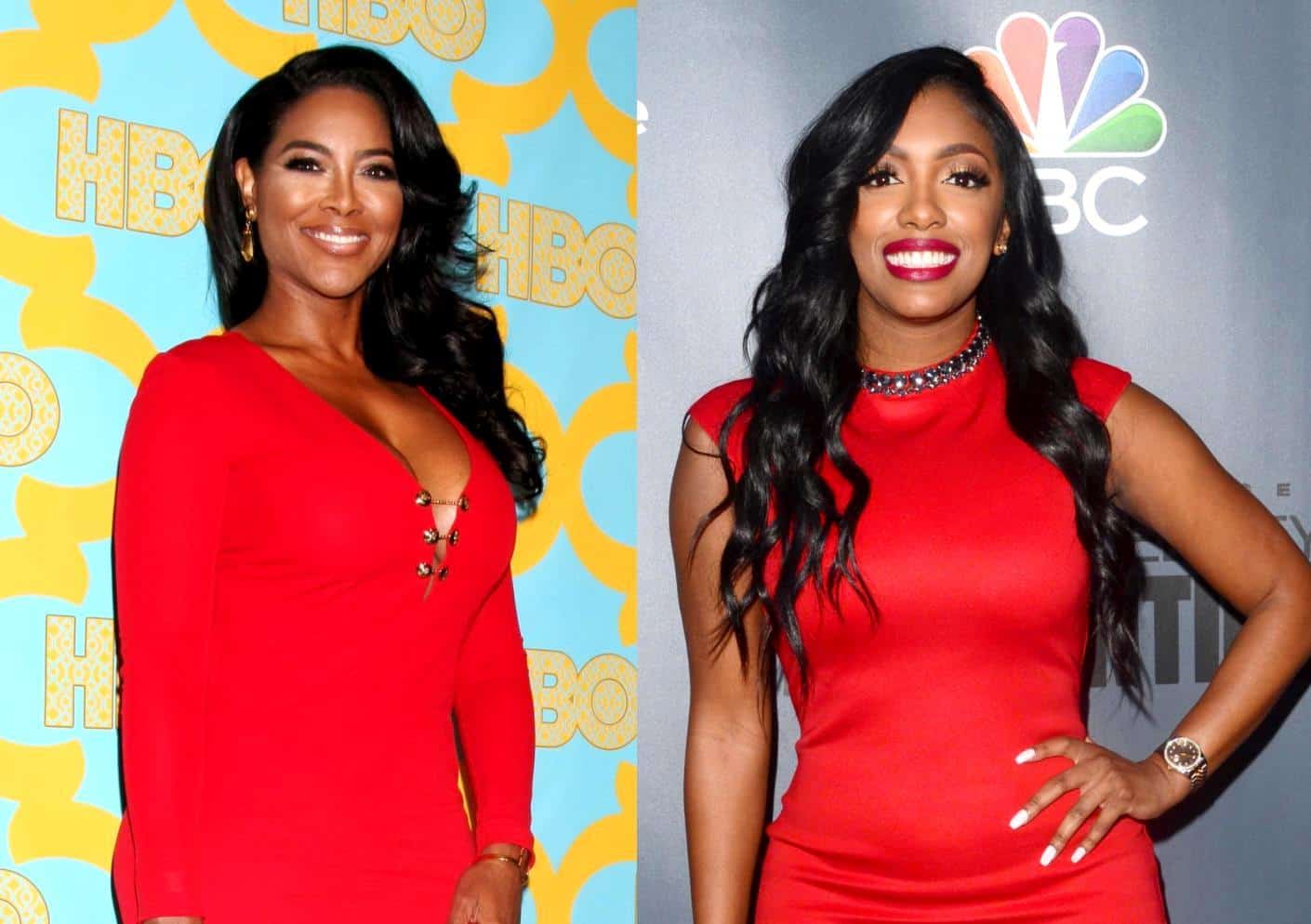 Kenya Moore clapped back at activist Tamika D. Mallory and her Real Housewives of Atlanta co-star, Porsha Williams, on her Instagram Stories after Tamika defended Porsha against her claims of being inauthentically involved in a number of Black Lives Matter protests over the summer.
After seeing that Porsha had slammed her for belittling her efforts against racial injustice with a comment from Tamika on Instagram days ago, Kenya shared a statement in which she called out her castmate using the movement to combat her "bad image" and said Porsha was "fake."
"Thank you Queen for your comment to me, But my eyes and ears and my magna cum laude education are my only friends-not Google. I respect all the real and important work you do and BTW, I was correct," Kenya began on December 23 in a comment directed to Tamika.
"Since many are fans of RHOA, let's watch the entire season and decide what is real or fake-not just a clip from an episode yet-to-be-aired," she continued.
Kenya then suggested Porsha was involved with the movement for selfish reasons.
"I'm not here to write a book/get ahead of a bad storyline/play victim/use a good cause to help a bad image," she explained. "Speaking of Porsha, as a person you have always looked up to and always copies, you can't educate me on anything but how to install a good lacefront and be a freak. (no shade as YOU said before the dark heart comment). Please drive your 'hate Kenya train' onto the same tracks as the underground railroad you thought existed [five] minutes ago."
According to Kenya, Porsha begged producers to cut out footage of her being bothered by Kandi Burruss' own progress with Black Lives Matter and excluded cast members in her voting PSA.
Kenya also added hashtags for "fake," "pray for real," "no violence means no violence," "watch and see," "don't come for me," and "I'm done now."
Prior to Kenya's post, Porsha posted a comment from Tamika in which the activist was seen telling someone on social media that she had asked Porsha to come to protest with her in Atlanta.
"Porsha was nervous as hell and went back and forth before deciding to get arrested," Tamika shared.
In the caption of her post, Porsha told her own fans and followers that she would not be shading anyone in regard to the Black Lives Matter movement.
"I will not be shading anyone, I will not stoop down and give weight nor battle the topic of BLM with a fellow black [woman] on TV!" she stated. "I take it very serious so all I will say is Kenya I will pray for you over the holidays and maybe even I can be a beacon of light in your dark heart."
RHOA Live Viewing – This is also the live viewing thread for tonight's episode of the RHOA, so feel free to comment and chat below as the new episode airs tonight at 8/7c on Bravo.
Photos Credit: Kathy Hutchins/Shutterstock.com