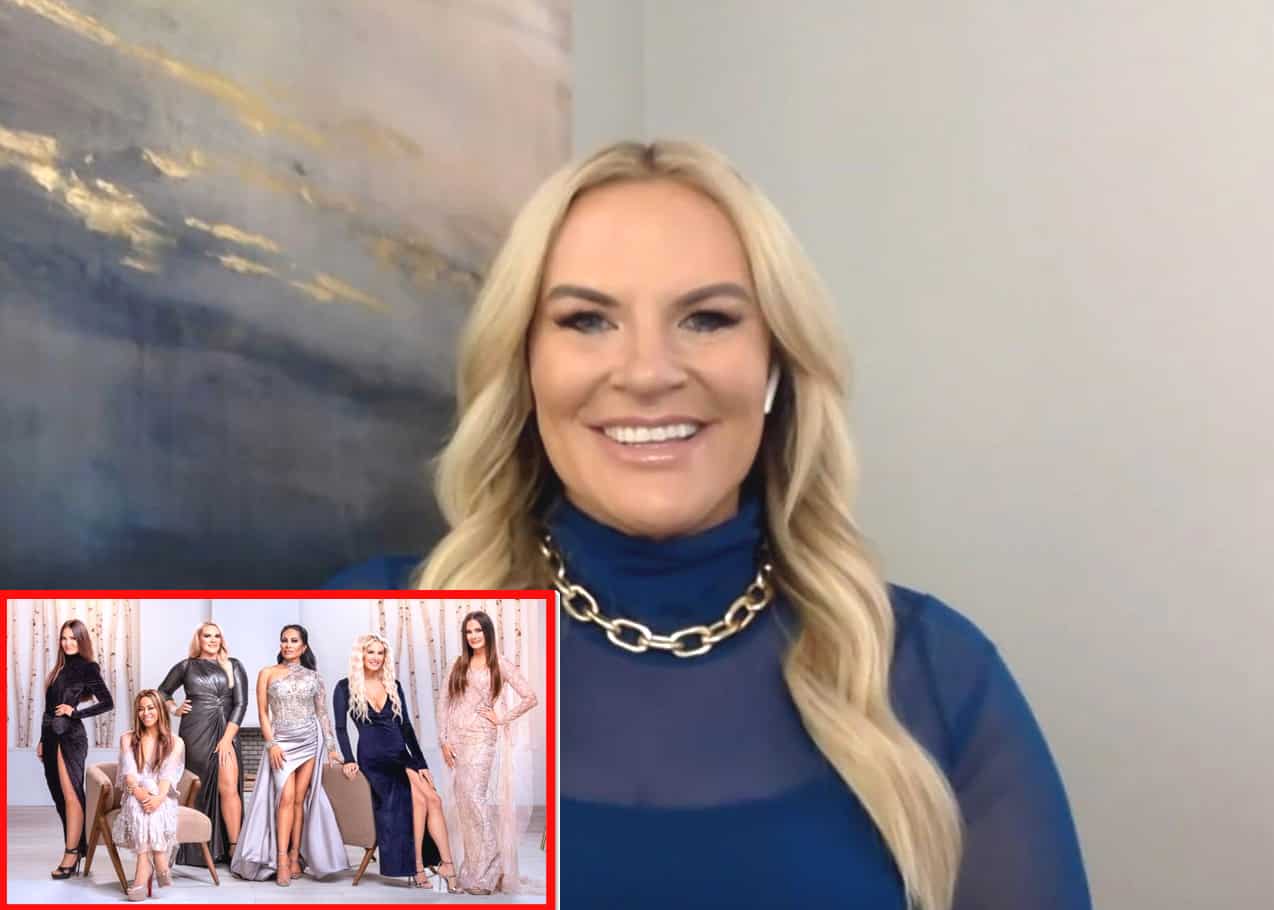 Heather Gay claims she "won" the Real Housewives of Salt Lake City season one reunion.
Weeks after filming the upcoming special with Andy Cohen, Heather described the taping as "intense" before looking back at the DM she received from singer Rihanna, her ex-husband's cameo on the show, and her drama with co-star and friend Jen Shah.
"It went great from what I can remember. I'm kind of in a fog of everything, but overall, you know, the top notes of it were amazing," Heather explained to Entertainment Tonight of the taping, which will air sometime in February. "I didn't realize how much kerosene was in the room. We were all involved and feeling the feelings and fighting the good fight."
"I think that it was much more intense than I anticipated," she continued.
According to Heather, Mary Cosby, who missed a number of group events during filming, "spoke" up at the taping about what was really going on with her life and church.
"You'll see a lot from Mary," Heather teased.
Also during the RHOSLC reunion, fans will see Heather go head-to-head with Lisa Barlow.
"We have not moved on," she explained. "We both had receipts, but I already told you I won."
Exposing her life on RHOSLC also garnered Heather attention from Rihanna, who sent her a message that read, "I'm obsessed with you!"
"It made me feel like, b***h, get your act together!" Heather recalled. "Like, don't let Rihanna down! Like, don't cry, 'I'm divorced, I'm Mormon…' you know, like, pull your panties up, Rihanna's watching!"
While Heather made it clear months ago that her former spouse, Billy, was no fan of reality television, she said the two of them made positive progress during season one after he saw the show and made a brief appearance.
"To see me kind of come out to the girls and talk about the divorce, and seeing that raw side of my emotions, he reached out and texted me and was really kind and just said it was hard for me, too," Heather shared. "And I think that was hugely positive, 'cause we don't speak of things."
Continuing on, Heather addressed Jen's over-the-top antics before admitting that she had concerns for their friendship during the debut season of RHOSLC.
Although Jen has been accused of acting out for the cameras, Heather said that what fans are seeing from Jen on the show is who she actually is.
"I thought she would hold back for the cameras," Heather says. "But no."
As for Heather's suggestion that Jen was focusing more on their newer friends, including Lisa and Meredith Marks, during filming, Heather explained that Jen's efforts to impress their castmates triggered her to think that Jen would ultimately abandon their friendship.
"I've lost really, really close friends to me because they've kind of chosen the shinier, brighter object in the room, and I very much sensed that [with Jen]," Heather admitted. "It was poking an old wound with me, with Jen kind of trying to level up to Lisa and Meredith. So whilst dramatic and cringey and embarrassing for me as a human, it was true."
Real Housewives of Salt Lake City Live Viewing – This is also the live viewing thread for tonight's new episode of season one, which airs on Bravo at 10/9c. Feel free to share your comments in our chat below as the episode airs.