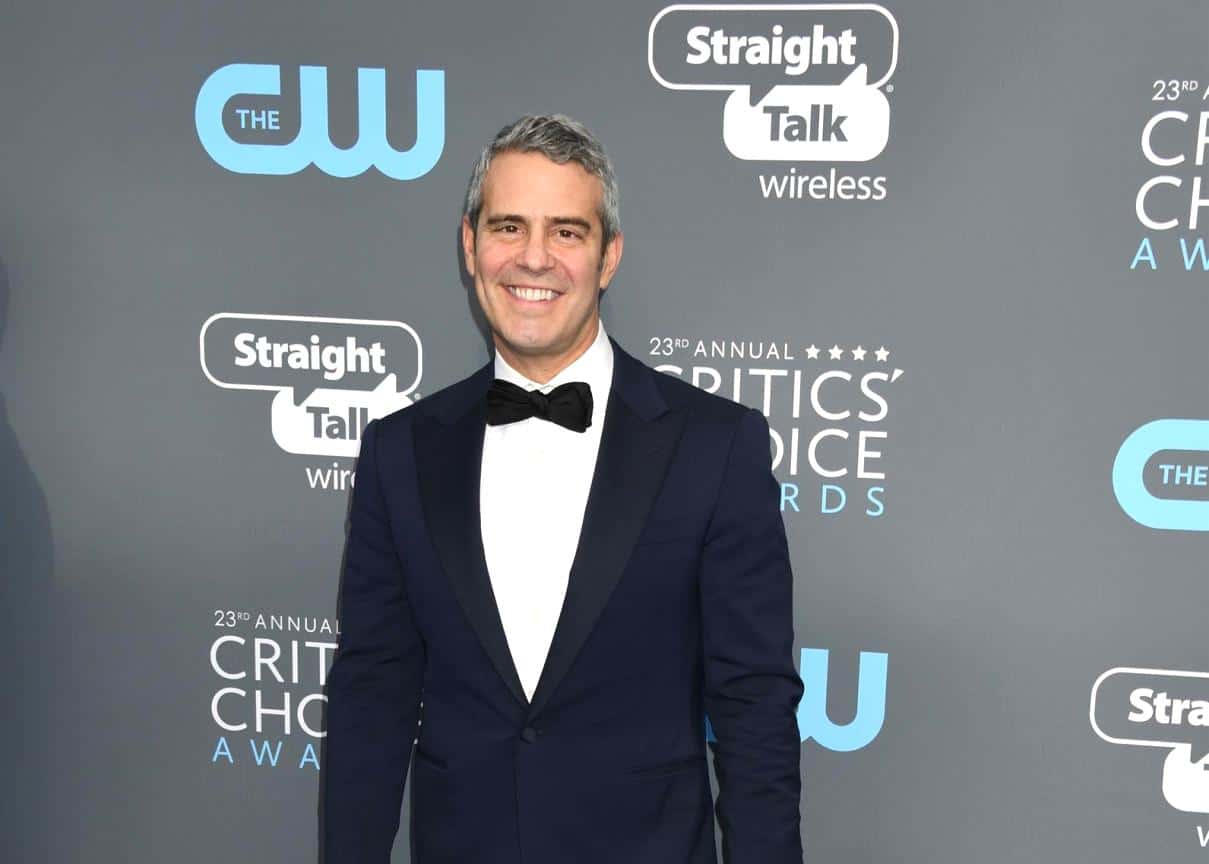 Andy Cohen appeared on Naomi Campbell's podcast earlier this week, where he shared some fun details about his relationships with the cast of the Real Housewives and the history of the franchise.
After first revealing which casts he's been hesitant to give his phone number, the Watch What Happens Live host explained why The Real Housewives of Orange County nearly never aired and admitted that Vicki Gunvalson wasn't actually the first cast member of the show.
"I would say Potomac and Dallas and Salt Lake have been the slowest to get my number because they're the newest," Andy told Naomi on the March 9 episode of No Filter With Naomi, noting that "if any of them need it, they get it."
While the three cities are the most-recently launched of the franchise, with the oldest, RHOP, beginning to air in January 2016, the very first installment of RHOC, went into development over a decade prior, in 2005, and was nearly scrapped before ultimately premiering in March 2006.
"That first season of Orange County, we had tremendous problems in the field. The footage we were getting back, nothing made sense," Andy admitted. "[And] there was a moment in time where we considered killing the show and not actually producing the show.
According to Andy, he and his team figured out that it would cost them $400,000 in losses if they let go of the series before Lauren Zalaznick, the EVP of NBCUniversal at that time, decided to double down and "shoot more" scenes with "more people."
"At the beginning, it was very much an experiment in Orange County," Andy said, looking back. "It was a man named Scott Dunlap who brought us footage of his neighbors and he just said, 'There's something here.'"
Although Scott originally pitched the show as Curb Your Enthusiasm-type of parody about life behind the gates, Andy and his team decided to instead film the women, including Vicki, Jeana Keough, Kimberly Bryant, Jo De La Rosa, and Lauri Peterson (formerly Lauri Waring), in a docu-series format.
"They didn't know what they were doing. They didn't know what the show was going to be," Andy said of the cast.
While Andy acknowledged that Vicki was part of the original group, he said it was Jeana who signed on to appear on RHOC season one before the rest of the women.
"Jeana was really the first signed of that group and Vicki lived down the street," he noted.
Following season one, Vicki, Jeana, and their cast mates reunited in the backyard of Vicki's $3.35 million Coto De Caza home, where they filmed the franchise's very first reunion.
"It was the five of them sitting there with a TV in the backyard. It was so weird. And they were just watching clips of the show and talking about it," Andy recalled.
The following year, Andy took on the role of reunion host for season two.
"We needed someone to host it and I had started hosting a web show called Watch What Happens that was an After Show after Top Chef. And so I did the show for a while and my boss said, 'You're doing this show online. Would you like to do this?'" he recalled.
As for the future of the Real Housewives franchise, Andy told Naomi he and his team are currently developing a new Real Housewives of Miami for NBCUniversal's streaming service, Peacock.
"We're tinkering around, maybe going to do it again. It was always, there were always a lot of people that said, 'Please bring it back.' It's a great city. It's very diverse. It's very exciting," he teased.