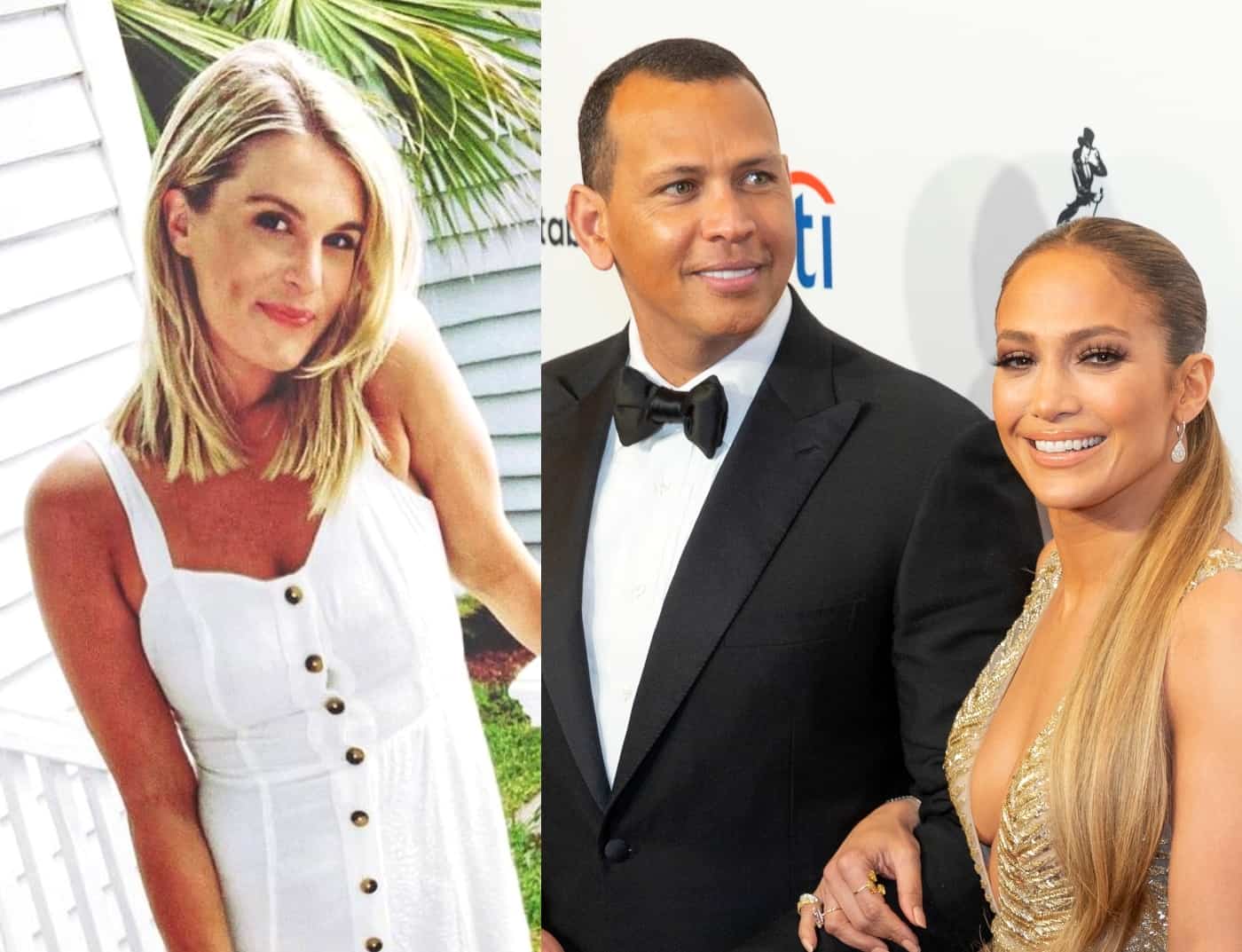 Madison LeCroy was reportedly shocked when she learned Alex "A-Rod" Rodriguez had split from fiancee Jennifer "J-Lo" Lopez on Friday.
Following the news regarding the end of A-Rod and J-Lo's four-year relationship, several insiders are speaking out about the breakup, one of whom suggested the Southern Charm star is upset about the "homewrecker" label she's received and others who claimed there were more women in A-Rod's life.
According to a report from The Sun on March 13, Madison was "blindsided" by the breakup but "knew Alex was having problems with Jennifer" in the months since their communication was confirmed at the season seven reunion.
"I don't think she ever thought they would actually break up," the source said, adding that the single mom is "upset and has anxiety" over the "implications this will have on her life."
"She's furious Alex never owned up to his part in the communication they had and tried to make it seem he didn't know her. He's been shady from day one," the insider continued. "He instigated their communication and he even had her sign an NDA when they first started talking so their relationship, or whatever you want to call it, would never get out… What guy who was completely faithful would do that? And to her credit, Madison is not the one who brought it to public attention."
As fans of Southern Charm well know, it was Craig Conover who initially accused Madison of sleeping with a former MLB player. Then, weeks later, Danni Baird confirmed A-Rod was the athlete in question.
Although Madison denied that she and A-Rod ever met in person, the source went on to say that she'll share more about their communication if her character and role in the breakup continues to be questioned.
"Alex should have owned it so Madison wasn't painted out to be a homewrecker – which she's not. Madison is going to try to keep a low profile for now but she'll say something eventually – especially if her character is being questioned," the insider warned.
While Madison has been blamed for A-Rod and J-Lo's split, a separate source told E! News on March 12 that Madison "definitely" did not cause the breakup and claimed the former couple had actually "started fighting a lot" in late 2020, long before Madison was tied to A-Rod.
"Alex has had problem texting girls for years," that insider explained. "There is no proof that he has moved past the texting flirtation stage, but the evidence had continued piling up and became too much to ignore."
Another source added that J-Lo's friends had been telling her that A-Rod was "not a good guy" for some time, and that "he was using her to clean up his tarnished image after his many scandals."
"For years, Jennifer did not listen to the warnings, but now she believes them," the second source added.
Photos Credit: Instagram, Lev radin/Shutterstock