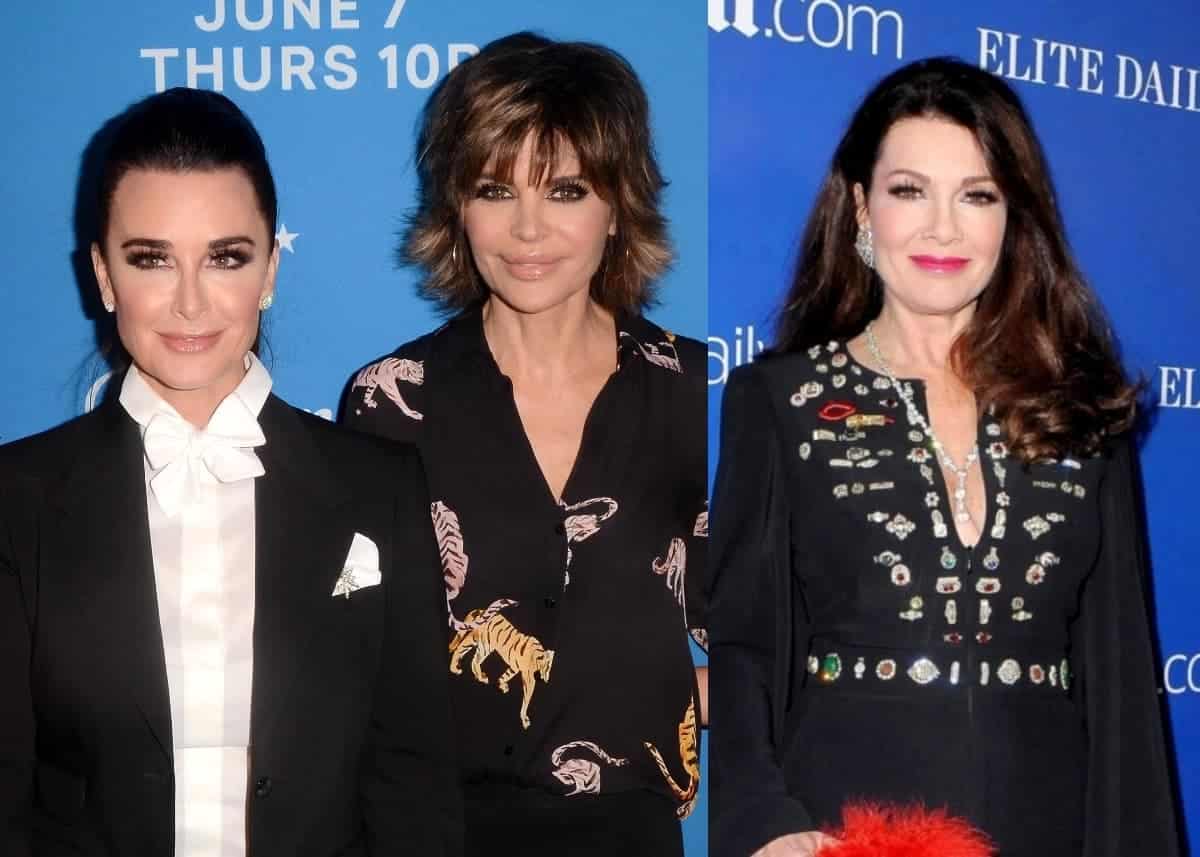 Kyle Richards, Lisa Rinna, and Teddi Mellencamp just reacted to a shocking diss they reportedly received from Lisa Vanderpump.
After Vanderpump was accused of scribbling over her castmates on a fan's printout of The Real Housewives of Beverly Hills season nine cast, Kyle and Rinna clapped back at their former co-star as Teddi explained why she was feeling "really special" after the shade.
"If Lisa Vanderpump is going to sell stories to TMZ she should include the full details, like the part when she left the restaurant and scribbled all over her former co-stars faces after a fan approached and asked her to sign his RHOBH print," Christian Gray Snow wrote in the caption of a May 13 post on Instagram.
Christian went on to point out that Vanderpump had allegedly "left that part out" before noting that her new E! show, Overserved with Lisa Vanderpump, which has been floundering in its ratings, would be airing on Thursday night, the day her TMZ story was shared.
"No coincidence there," he wrote along with a hashtag slamming her as "Bitter Betty."
In response to Christian's post, Kyle reacted by agreeing with his "bitter" assessment.
"Bitter Space," she shared.
"Oooh she's so angry," Rinna added.
Then, after noticing she was crossed out not once, but three times, Teddi said she "must be really special."
As RHOBH fans may have heard, Kyle and Vanderpump were spotted dining at the same restaurant in Los Angeles on Monday, where Vanderpump unsuccessfully attempted to stick Kyle and a Real Housewives producer with her $132 tab.
The Real Housewives of Beverly Hills season 11 premieres on Wednesday, May 19, at 8/7c on Bravo.
Photos Credit: Kathy Hutchins/Shutterstock, Humberto Carreno/startraksphoto