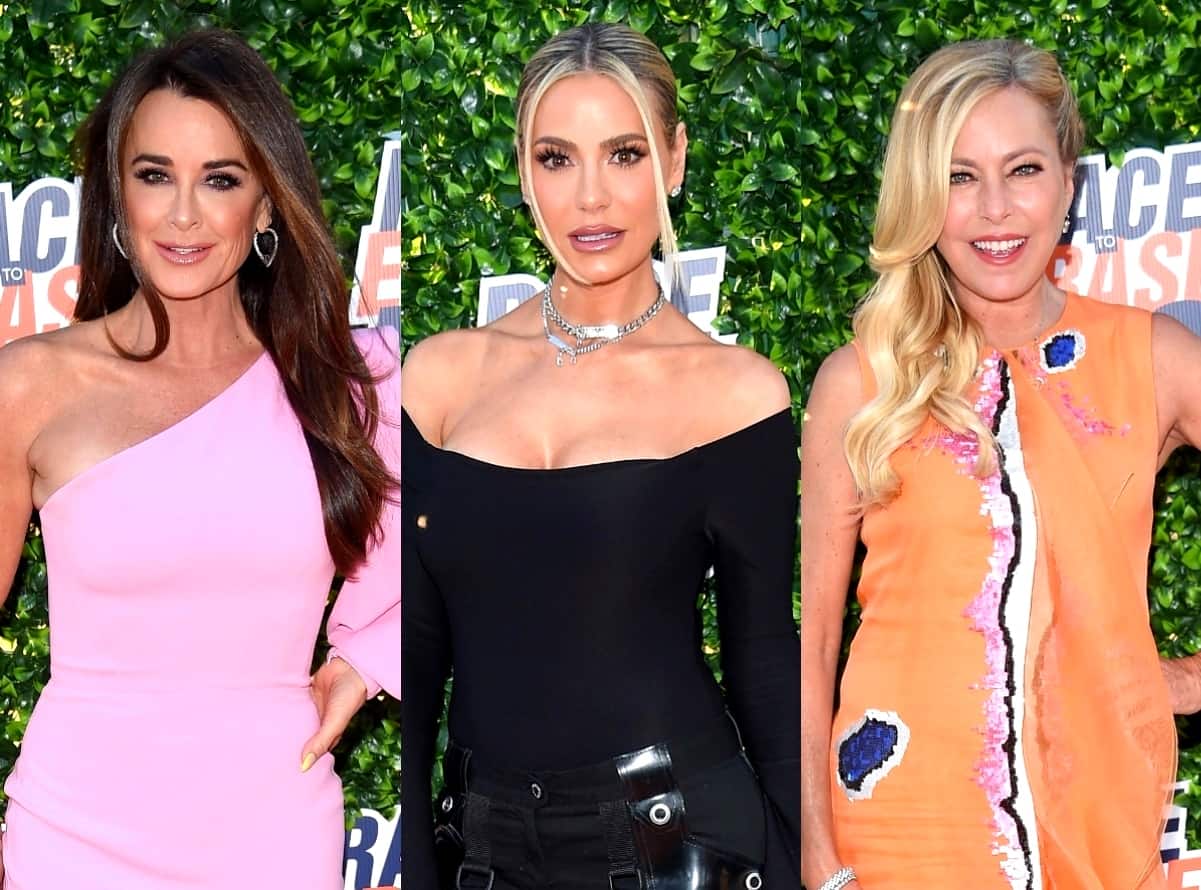 Kyle Richards reacted to the latest episode of The Real Housewives of Beverly Hills on Twitter as it aired on Wednesday night.
After first speaking out against claims of being "TACKY AF" due to her ongoing reminders about Sutton Stracke renting her $5.95 million Bel Air home, Kyle hinted that the drama between her and Dorit Kemsley was far more complex than what viewers saw on the show.
"Is it me or is it TACKY AF to constantly remind everyone that Sutton doesn't own the house she lives in!? [Kyle Richards] invest in etiquette courses," a fan wrote on June 16.
"Everyone knows she bought a house and it's being remodeled. Chill," Kyle replied.
As for her heated conversation with Dorit, which took place ahead of her election dinner party, Kyle told another fan, who suggested their debate seemed to be about "nothing," that their chat began off-camera.
"It was off camera so a producer pulled out their iPhone to catch the last part of it," Kyle explained. "Always confusing when these things happen off camera."
Kyle also reacted to someone who pointed out that the timeline of RHOBH appeared to confirm that she and Dorit were still mad at each other at the time they did a FaceTime call in regard to Erika Jayne, who just recently announced her divorce from Thomas Girardi.
"Yes," Kyle revealed. "I also still invited her. This was not a fight worth breaking a friendship over."
In a fourth tweet, Kyle responded to a fan who said she wasn't on her best behavior during Wednesday night's RHOBH.
"Loved you at one time but you really are being such a %@&$! This episode is not showing you in your best self!" the person stated.
"Well, it's exhausting to be your best self all the time," Kyle noted.
The Real Housewives of Beverly Hills season 11 airs Wednesdays at 8/7c on Bravo.