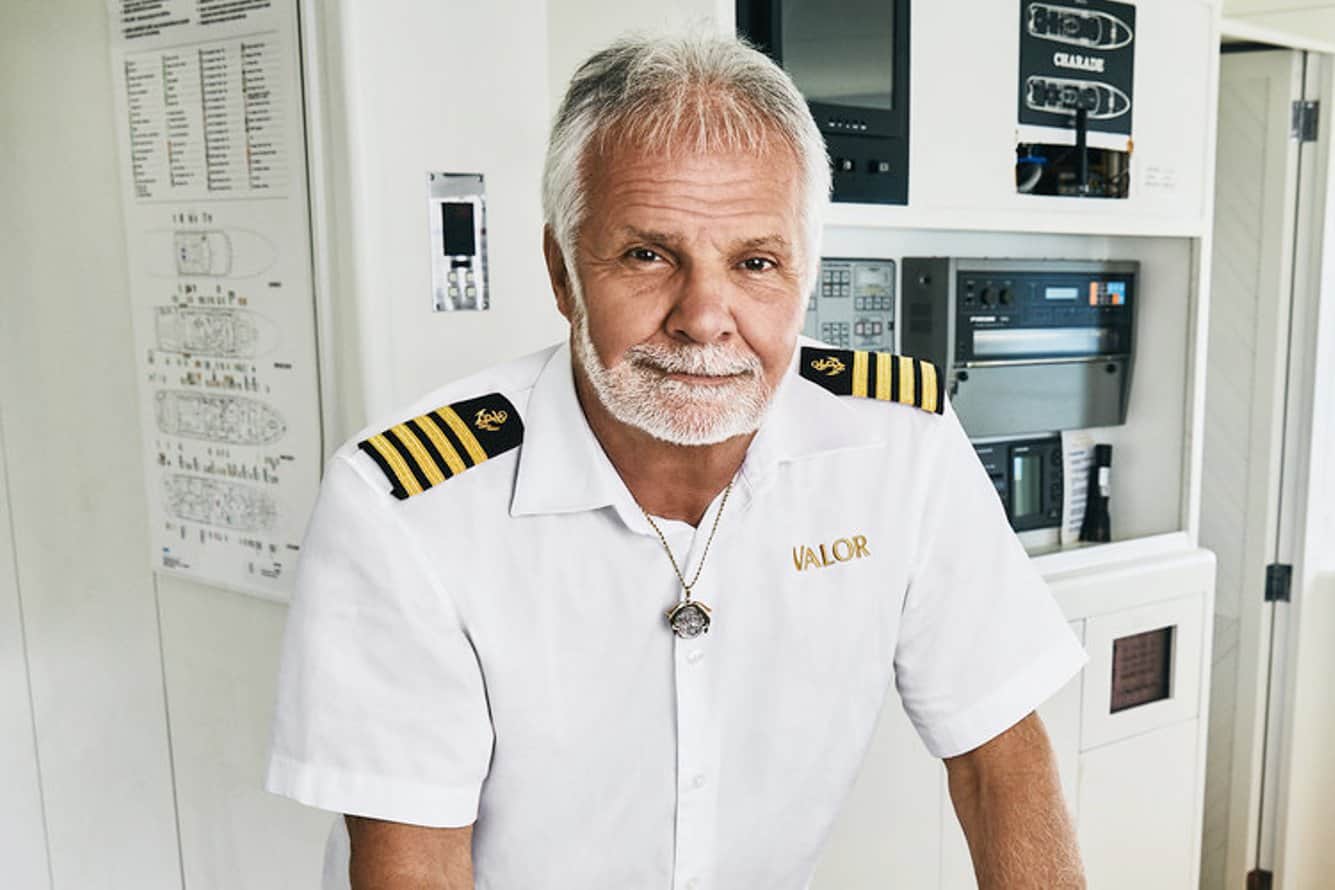 Captain Lee Rosbach reveals why the season nine crew was forced to set sail without him and shares how it felt once he was able to return to the high seas.
Below Deck fans were shocked by the season nine trailer as a new captain was introduced after Lee was forced to remain on dry land due to a "condition." Though Captain Sean Meagher is more than qualified for the job, the show simply wouldn't be the same without the beloved Florida native.
"We have to have one of those serious-type conversations," Lee tells a worried Eddie Lucas in the trailer.
"I had a condition," he continues. "The whole boat is your ballgame now."
Fortunately, though, the teaser shows Lee making his grand entrance later in the season, which he explained after revealing how he's doing following his "condition."
"I am much better," he told E! News in a recent interview. "The timing was mainly screwed up. Because we have such a tight shooting schedule, it was imperative that the guests' charters start and end on time so it didn't have a domino effect and impact every charter after that."
Lee confirmed that his medical situation wasn't "related to COVID" before discussing his season nine experience behind the helm of My Seanna.
"It was a totally unique year," he said. "It's unlike any other season that we've had, and I really enjoyed it."
He added, "There was just a lot of different things this year, because of the circumstances in which we had to film. A lot of things that we're used to doing, we couldn't do because we had to stay within the confines of our bubble because of COVID, so we had to improvise in some situations, which is not a bad thing. Sometimes you can improvise and get extremely creative, which I like to think we're pretty good at."
Of course, knowing his crew had to begin their season without him was tough on Captain Lee, so he was elated once he was finally able to step foot on the familiar mega yacht.
"It really felt good to get back on the water," he shared. "When I finally got onboard, I was the happiest guy in the world."
Below Deck season nine premieres Monday, October 25, on Bravo at 9/8c.