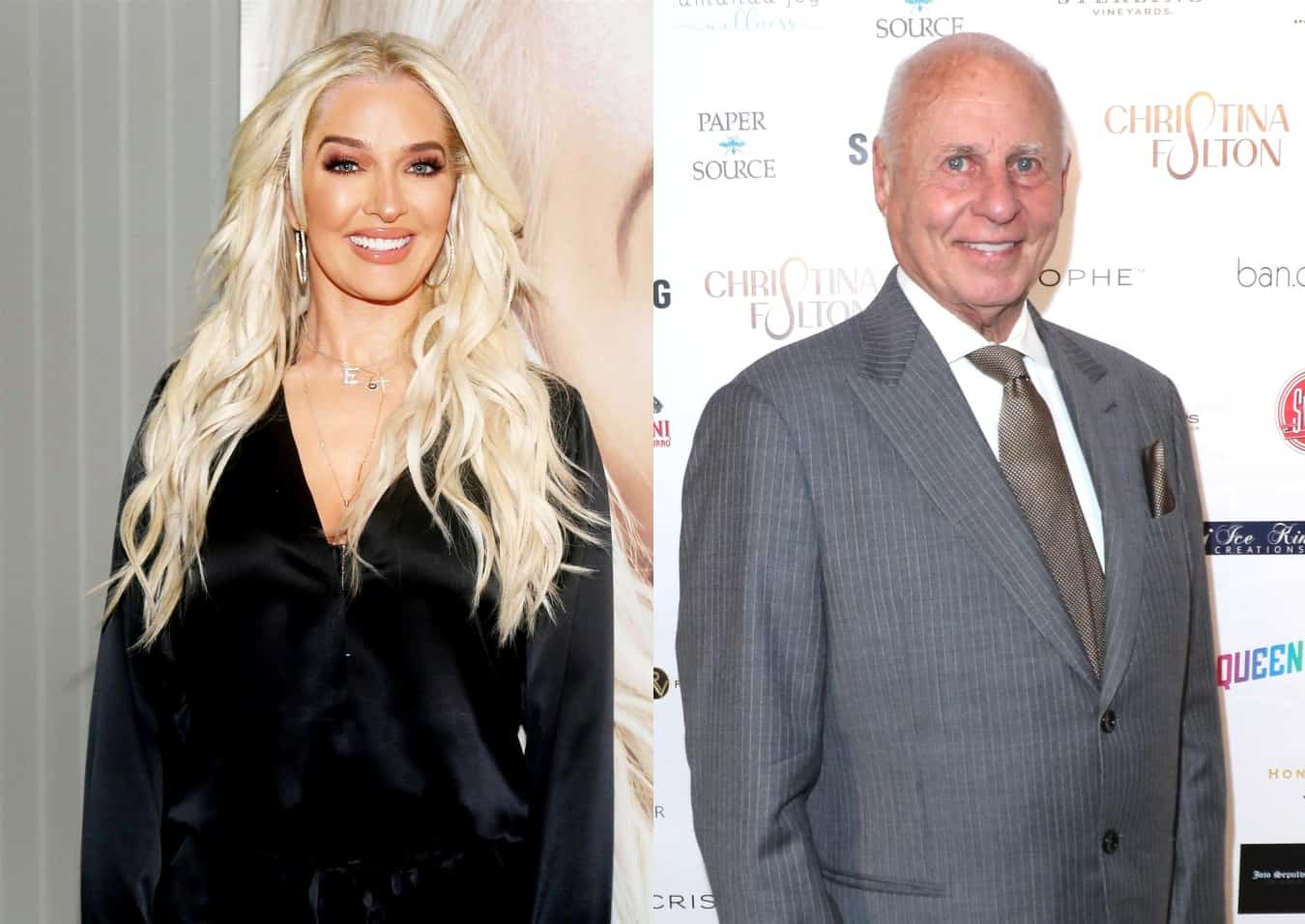 Erika Jayne doesn't feel she should be held responsible for paying back the orphans and widows of plane crash victims that her estranged husband, Thomas Girardi, reportedly ripped off for millions.
Over a year after a lawsuit aimed at the Real Housewives of Beverly Hills star and the once-famed attorney accused the former couple of embezzling millions of settlement funds meant for the relatives of the Lion Air crash to sustain their over-the-top lifestyle, Erika's attorney has filed a new set of documents.
According to the court documents, which were obtained by Radar Online, Erika's representation, Evan Borges, recently filed a proof of claim as part of Thomas' ongoing bankruptcy proceedings.
As RHOBH fans well know, Thomas has not only been accused of owing $2 million to the widows and orphans but also $11 million to a burn victim and over $101 million, in total, to other past clients and lenders. And while he is reportedly suffering from dementia,  Erika has been placed on the hook in a number of his cases.
After it was ruled that the widows and orphans should be able to go after Erika for their missing funds, her new court documents have served as a defense, claiming she knew nothing about Thomas' supposed crimes.
"[Erika] should not be liable for and has complete defenses to such third party claims, as they are based on the actions of [Tom Girardi] and others, in which [Erika] had no part," her lawyer explained.
Evan Borges also shared a statement with Radar Online in regard to his client's legal drama, which recently included claims of aiding and abetting.
"The bottom line is Erika believed, as did most of the legal community, that her husband was extremely wealthy. Erika has no law degree and never worked at the law firm. She was an entertainer," he shared. "Erika had no knowledge of any of [Tom Girardi's] misconduct. The focus should be on [Tom Girardi], others at his firm who had law degrees, the [Girardi Keese] employees who managed the money, and outside accountants and others who enabled what [Tom Girardi] did. Remember that in many [Girardi Keese] client cases, [Girardi Keese] had co-counsel who also had a duty to clients and responsibility to make sure the cases were handled the right way."
In addition to proclaiming her innocence in the $2 million embezzlement case, attorney Ronald Richards revealed on Twitter on February 23 that Erika is also suggesting she had nothing to do with the management of her company, EJ Global, which was recently suspended by the tax board of California amid allegations of receiving $25 million in fraudulent transfers.
"Breaking: [Erika Jayne] files a claim in her husband's bk case. She claims she OWES NOTHING!" he tweeted on February 24. "She also sets the defense for EJ Global, her LLC which received $25M in payments and is a receivable to the law firm: Tom managed it all, not my problem! Sad to see this."
The Real Housewives of Beverly Hills is expected to return to Bravo for season 12 sometime this spring or summer.