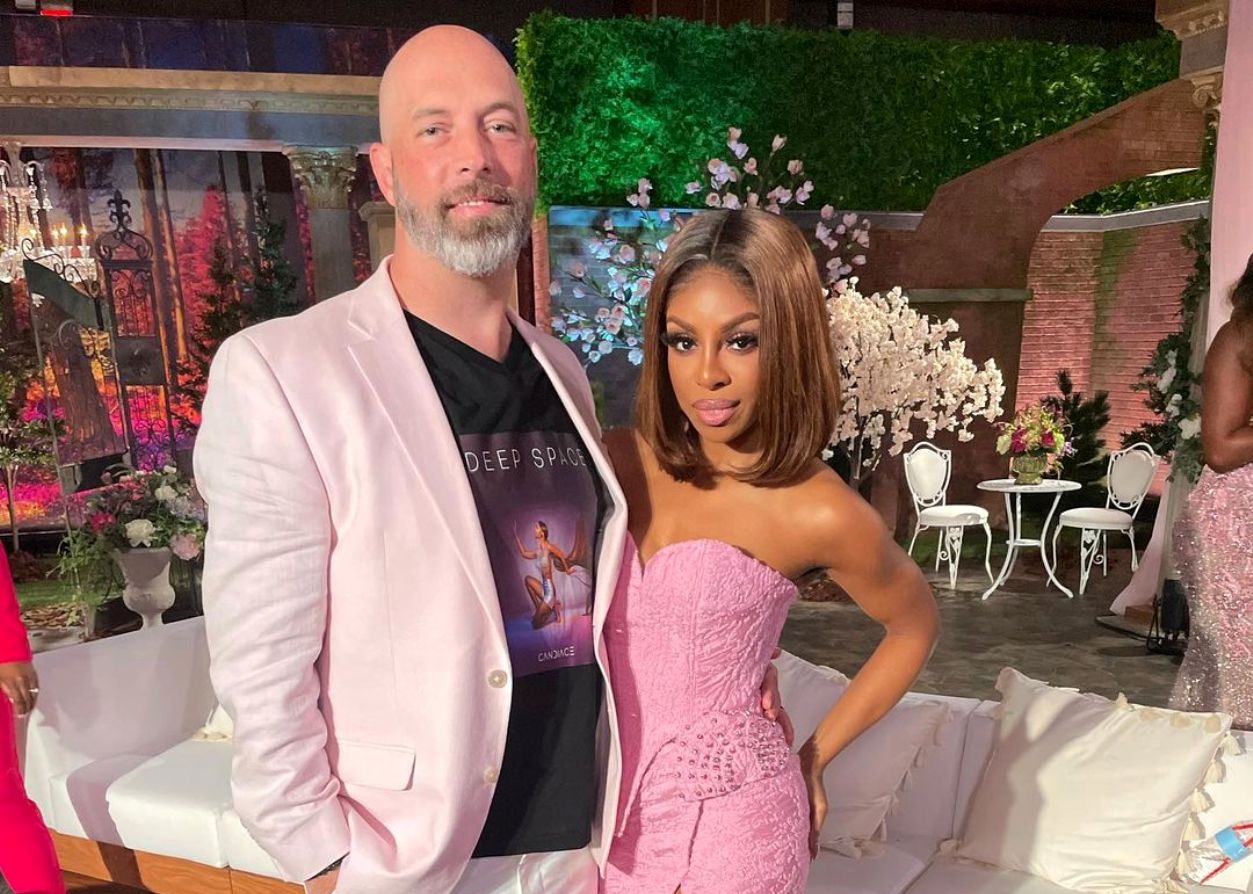 The new season of The Real Housewives of Potomac has officially begun filming, and everything's already not coming up cherry blossoms for the ladies.
As we previously reported, Candiace Dillard-Bassett and Grande Dame Karen Huger have already begun a Twitter feud. They're seemingly calling each other out over current and past drama, using words like "fence humping" and "hitdogholleringism." Don't ask me what exactly those words refer to.
Now, it seems that househusband Chris Bassett is getting caught in the drama as Candiace and Gizelle Bryant are on the outs and no longer following one another on Instagram. It seems to be because a particular housewife is coming for Candiace's man.
Chris is not taking it lying down either. Taking a cue from the Real Housewives playbook, Chris took to Twitter to go on an angry rant toward those that want to bring him down.
He says in a series of tweets captured by @QueensofBravo, "y'all [are] really not ready for what's about to go down. Call me what you want, but a liar I am not…and if that's the path you choose, I promise, you will be sorry."
Chris wasn't done yet. He goes on to accuse the cast of spreading lies about him for RHOP ratings and egging on rumors that he lives off Candiace's mother (which he has been accused of before). He tweeted, "I will NOT sit down and say nothing."
After an RHOP fan suggested he stay out of the housewives' business, he clapped back, tweeting, "This is MY business…and what you NOT gonna [do] is lie on me." And it didn't stop there. Chris then went on an expletive-filled rant toward many of his commenters, and he repeatedly ridiculed and insulted them.
In the iconic words of Lisa Rinna, "Oof, you're so angry."
Photo Credit: Instagram/Candiace Dillard