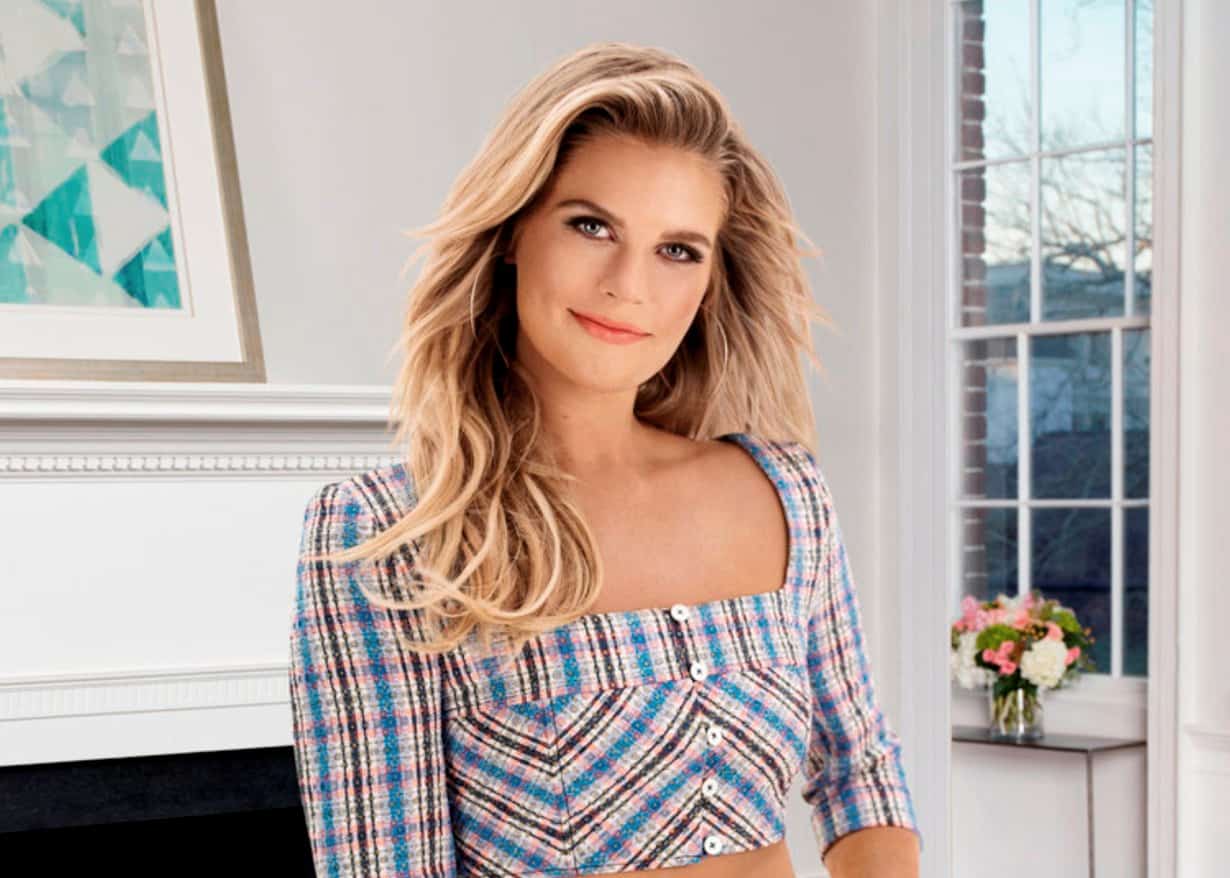 Reality Blurb can exclusively report that Madison LeCroy and Brett Randle just purchased a new $1.5 million home.
As they prepare to say "I do" following an October 2021 engagement announcement, the Southern Charm star and her fiancé are putting down roots in Charleston, South Carolina, where they've moved into a charming, four-bedroom, four-bathroom home with her nine-year-old son, Hudson.
"Look at us buying a house and sh*t," Madison wrote on her Instagram page on May 14 as she shared a series of photos of herself, Brett, and Hudson posing on the stairs of their new property.
According to the MLS listing obtained by Reality Blurb, Madison's new property is fully updated with high-end finishes and schools, parks, and pools in close proximity.
Stunning white oak floors can be seen throughout the home, which has an open floor plan.
Green cabinetry, quartz countertops, and a stylish backsplash can be found in the kitchen, which also has stainless steel appliances.
Madison's dining room is sleek and modern with a gold hanging light and crown moldings.
A den area can be used as a media or game room.
Outside of the den is a drop zone area with storage, a bench, and a desk area.
Upstairs on the second floor is Madison and Brett's master suite, which boasts a private porch, a set of walk-in closets, and a seating area.
The master bath features a standing shower and a soaking tub.
The home also has three additional bathrooms and a laundry room.
Outside of the home is a screened-in porch with room for seating and a television.
Above Madison and Brett's two-car garage is added living space, aka a FROG (finished room over the garage), with has a bedroom, a bathroom, a living room, and a small kitchen.
Madison closed on her new home in April at $10,000 below asking. She also shared an additional post, applauding Hudson as her inspiration.
"I could start crying from the emotions I have writing this, but here we go… I normally don't do theses 'novels,' but this is well deserved. First off, I want to start by thanking Hudson for making me hustle everyday for the last 9.5 years. You're the reason this is a reality," Madison said. "If it weren't for your kindness and appreciation for me, I don't know where we would be. The two of us have moved from apartment to apartment over the last 7 years and holy crap we did it. I'm beyond thankful for those years and wouldn't change anything because it brought us to this moment. You put a smile on my face even when my days are sh-t. With that being said, I'm so excited for our new home & all of our memories to come. I mean, I can't believe our prayers have been answered in all the ways! This is my definition of pure bliss!"
Southern Charm season eight is expected to premiere on Bravo sometime in the coming months.