How much did Michael Wolfsmith make when he appeared alongside mom Vicki Gunvalson on episodes of The Real Housewives of Orange County?
During a recent Q&A on his Instagram Story, Michael revealed just that, while also sharing his thoughts on the legal hardships of other cast members' children, addressing his and Vicki's political differences, and playing "Marry, F-ck, Kill" with Alexis Bellino, Gretchen Rossi, and Lauri Peterson.
"Do [you] get paid for being on [RHOC]? How much?" a fan asked Michael on July 13, via a screenshot shared by Best of Bravo on Instagram.
"At the end I was getting like $3000/day?" Michael recalled.
"What do you think of the BAD kids from [RHOC] like [Lauri Peterson's] son [Josh Waring]'s [attempted] murder charges? And Lindsey Knickerbocker? Alexa Curtain? Are you surprised at how they turned out?" another fan asked of the former cast members' run-ins with the law and alleged drug use.
"That's some crazy sh-t!" Michael replied.
Someone else wanted to know how he and Vicki stayed on civil terms, despite their differing stances on politics.
"We still love each other and we are both a little stubborn," Michael explained. "We are [at] dinner together right now!"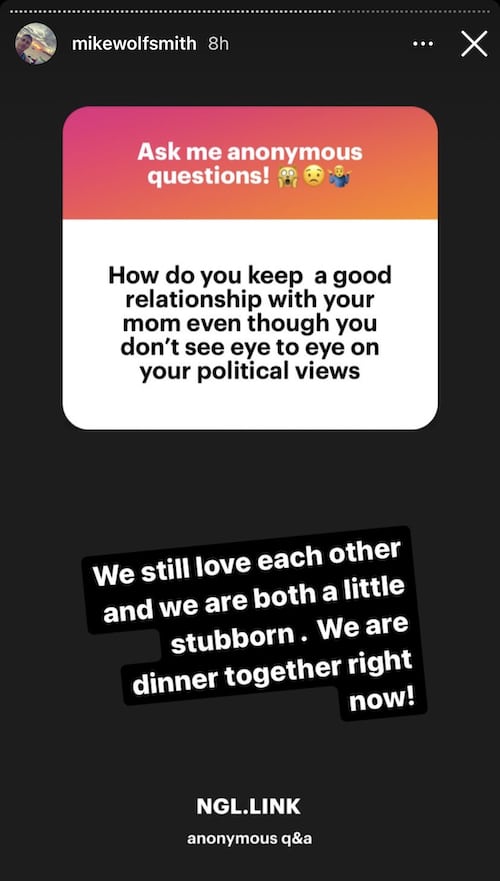 As for his thoughts on sister Briana Culberson's husband Ryan's passion for all things health, Michael admitted that he doesn't know a whole lot about his brother-in-law "becoming a health guru," he's happy to hear he's healthy.
"I don't follow him, but that's great he wants to be healthy. The alternative is not caring? I say cheers to health!" Michael proclaimed.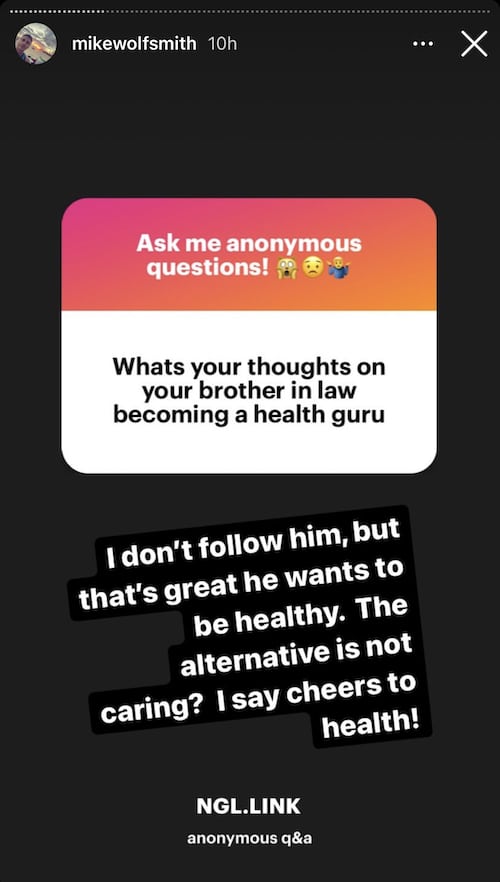 Also during the Q&A, Michael was asked to play a game of "Marry, F-ck, Kill" with Alexis, Gretchen, and Lauri. And, after doing just that, choosing to marry Gretchen, f-ck Lauri, and kill Alexis, Michael threw some shade at Lauri, explaining that he wouldn't marry her because he didn't want her taking all his money.
"I was going to say marry Lauri, but she is like the final boss Gold Digger!! I need my coins!" he stated.
Vicki appeared on The Real Housewives of Orange County from season one through season 14.