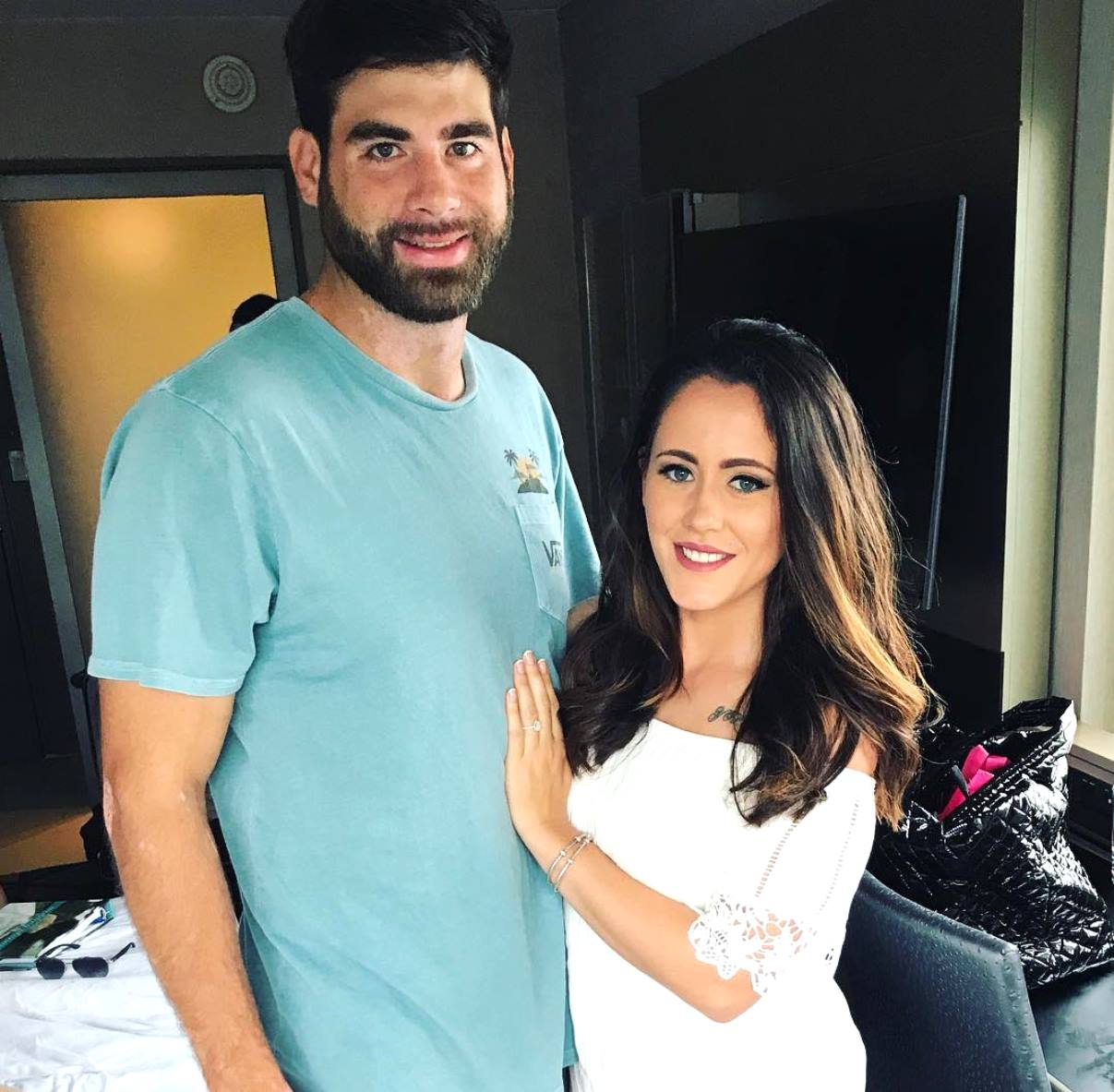 Is David Eason pressuring Jenelle Evans to quit Teen Mom 2? Well, the mother of three is now speaking out.
After a report suggested David didn't want Jenelle to continue appearing on the show because he was fired and is no longer able to film, Jenelle took to Twitter and told fans that her decision to refuse to sign a season nine contract had nothing to do with David, labeling it "fake news."
In the same tweet, Jenelle told fans that she would not sign a contract for season nine without David by her side.
This has nothing to do with David, but always have to blame someone right?! Hell no, I won't sign a contract without my husband being by my side as support. My lawyer has been communicating with them, not David. Lol This is #FakeNews ???? https://t.co/ZdOLn80avI

— Jenelle Evans (@PBandJenelley_1) July 12, 2018
As soon as Jenelle's tweet was shared, her fans and followers began to call her out for her making contradicting statements.
"It has nothing to do with David, but you won't sign without him……hhmmmm??" one person asked.
"She contradicted herself," another noted.
"You.. literally just proved their point," a third said.
"So, this has nothing to do with David, but you won't sign…because of David. Makes sense," another joked.
Days ago, a source spoke to Radar Online and suggested that David didn't want his wife to continue appearing on Teen Mom 2 and felt they would be fine without her MTV salary.
"David is telling Jenelle to quit the show, since he can't be on it," the insider said. "Even though this is their main source of income, David is pressuring her not to sign. David tells Jenelle that they will be fine if she's not on the show. However, she has no other way to make money. All of her endorsement deals fall through."
David was fired by MTV in February of this year after going on a rant against the LGBT community and suggesting they have no morals.
Teen Mom 2 airs on Monday nights at 9 p.m. on MTV.
Photo Credit: Instagram