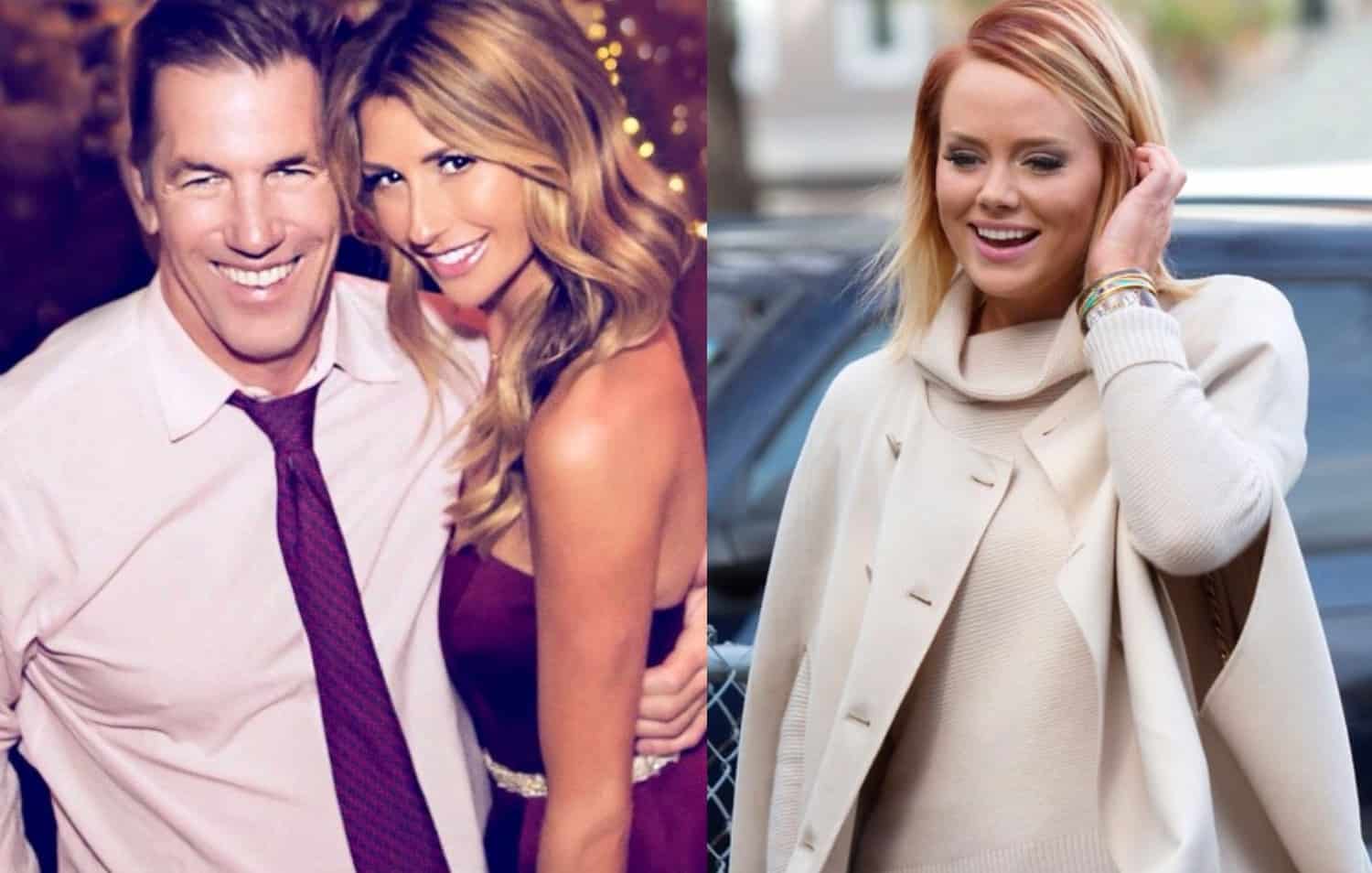 Thomas Ravenel is revealing new details about his former romance with Ashley Jacobs.
Following a confirmation of his split from Ashley days ago on Twitter, the Southern Charm star returned to social media to share a number of other posts, admitting he feels foolish about the choices he made during his relationship with the controversial reality star.
After Thomas implied that Ashley was unfaithful to him in a series of tweets, a fan on Twitter wrote, "I'm sure [the women in your life] advised you about such opportunists that come into your life. So why not listen if you trust them so much?"
Thomas replied, "Funny you say that, because I asked my main lady who runs my office today how long it took her to realize a certain person was not right for me and she said the moment she met her and literally everyone agreed except me. Damn, I felt like a fool!"
Then, after a fan asked if he was acting as if he was a victim of Ashley, Thomas said, "No! BC of my own idiocy. I asked my 91 yo dad if he could give some me some advice. He said no. But why, said I? Because you never take it!!"
In a now deleted comment, Thomas added that he wasn't thinking with this right head when he decided to date Ashley!
When a Twitter user asked him why he claims he loved Ashley despite the fact that she never had the qualities he was looking for, he responded: "Like, I should never let me little head think for my big head!"
As the conversation between Thomas and his fans and followers continued, the former reality star was confronted about the nasty encounter Ashley had with Kathryn Dennis, the mother of his two children, during season five.
"It appeared you chose to 'fight' for that horrible Ashley over the mother of your children. You were witness to those vicious attacks yet didn't put a stop to them. Do you at least regret that? What wrongs are you willing to admit to?" a Twitter user asked.
"I should have intervened immediately," he replied.
As fans of Southern Charm will recall, Ashley slammed Kathryn as a bad mother to four-year-old Kensington and two-year-old Saint Julien during season five and labeled her an "egg donor" as Thomas looked on.
After making his Twitter page public over the weekend, Thomas has once again made it private after deleting a number of his tweets about Ashley. As for Ashley, she spent the weekend with Ryan Trout, the same guy she was pictured on a date with about two weeks ago.
Thomas and Ashley will not appear on future seasons of Southern Charm.
Photo Credit: Instagram