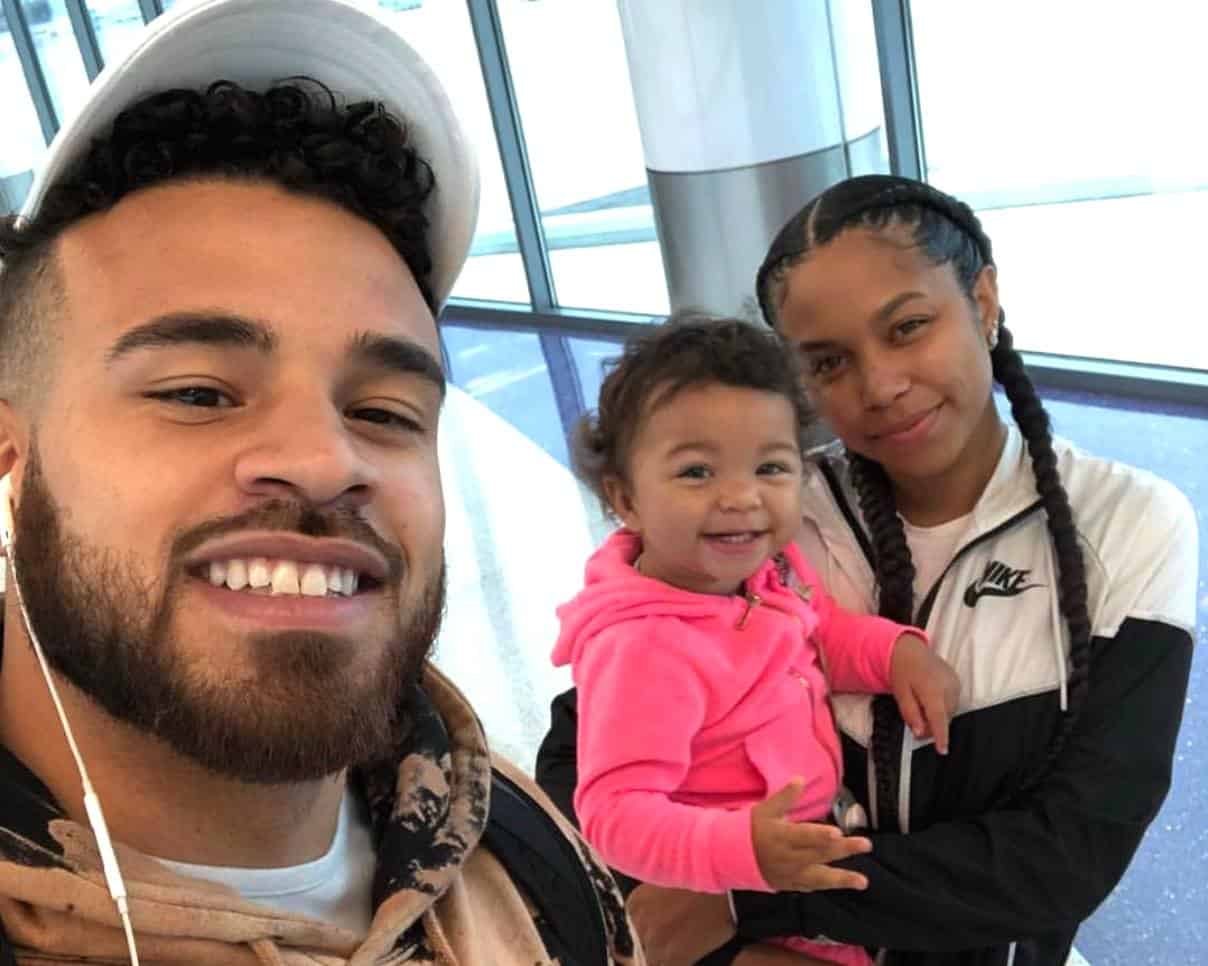 Cory Wharton opened up about the upcoming eighth season of Teen Mom OG during an interview with Domenick Nati this week.
During the appearance, which comes just weeks before the show's highly anticipated premiere, Cory dished on everything from his current relationship with Cheyenne Floyd and why he didn't believe their baby was his initially, to his thoughts on Farrah Abraham's sudden exit and rumors of tension with Bristol Palin.
"Cheyenne's new boyfriend on the show is Zach and me and him don't really have any problems. So, as of right now everything is good," Cory, 27, explained on The Domenick Nati Show.
That said, when it comes to his future with Cheyenne, 25, he is open to a potential reunion.
"I mean, the door is never closed, right? When you have a kid with somebody that door is always open," he noted. "Me and Cheyenne are going to have to deal with each other for the rest of our lives whether we like it or not. We have a kid together, so that door is always open but right now we just feel like she's dating Zach doing her own thing and I'm doing mine."
"We make our daughter come first and everything is working out," he continued.
While there have been reports claiming Cheyenne didn't make Cory aware of her baby news until their daughter Ryder was six-months old, Cory confirmed she told him she was pregnant as soon as she knew herself.
"Cheyenne told me there was a chance that it could be mine but it wasn't really likely," Cory recalled.
According to Cory, he and Cheyenne hooked up in New York City just once and believed her child was likely someone else's.
"We weren't really a thing at the time. We were just having fun, hooking up. We hooked up and after that, she started seeing someone," he said. "That hookup turned into a baby. We didn't think it was mine because it was only one time but it ended up being mine. Crazy, right? That sperm knew what they wanted! My sperm went right up and created a baby and now I'm here."
"I'm not mad about it at all but just use protection," Cory added.
As for Farrah Abraham's dramatic exit from Teen Mom OG earlier this year, which took place after she refused to quit working in the adult industry, Cory said he "could give two sh*ts less" about the ex-reality star. Still, if she were to return, Cory wouldn't be against it and feels her role on the show would be great for ratings.
"I think it would be great… More ratings, more exposure for us. I could care less but if she's happy doing what she's doing I have no problem taking her spot. You can pass her check right over here and I'll be okay with that," he laughed.
Continuing on to Domenick Nati, Cory addressed recent rumors suggesting he and Cheyenne were upset after seeing MTV had chosen to promote Bristol's role on the show before their own.
"Nothing against Bristol, it was just more communication on the network's side of things. That's it," Cory said. "We weren't really upset, we just thought it was a little funny how things went. No one likes to be left in the dark. We were definitely question things because we were filming a good month or two before she even started to film. So, it was just strange that she was getting promoted before us."
"I'm happy that she and her family get this opportunity. I don't know too much about her. I really want to meet her mom and ask her some political, hard cutting questions," he continued.
According to Cory, having Sarah Palin on his show is "network goals."
As for what else fans can expect to see during Teen Mom OG season eight, Cory teased plenty of drama.
"It's a reality show on MTV. I think we know what to expect," he stated. "There's probably going to be some type of physical fight, there's going to be a lot of tears. This show is going to give you everything. You got families going through depression. You got families going through divorces. You got families trying to figure out how to date other people while raising a kid at the same time. All the families are going through something different."
"It's going to be intriguing. It's going to be good," he vowed.
Teen Mom OG season eight premieres on MTV on Monday, October 1 at 9 p.m. on MTV.
Photo Credit: Instagram