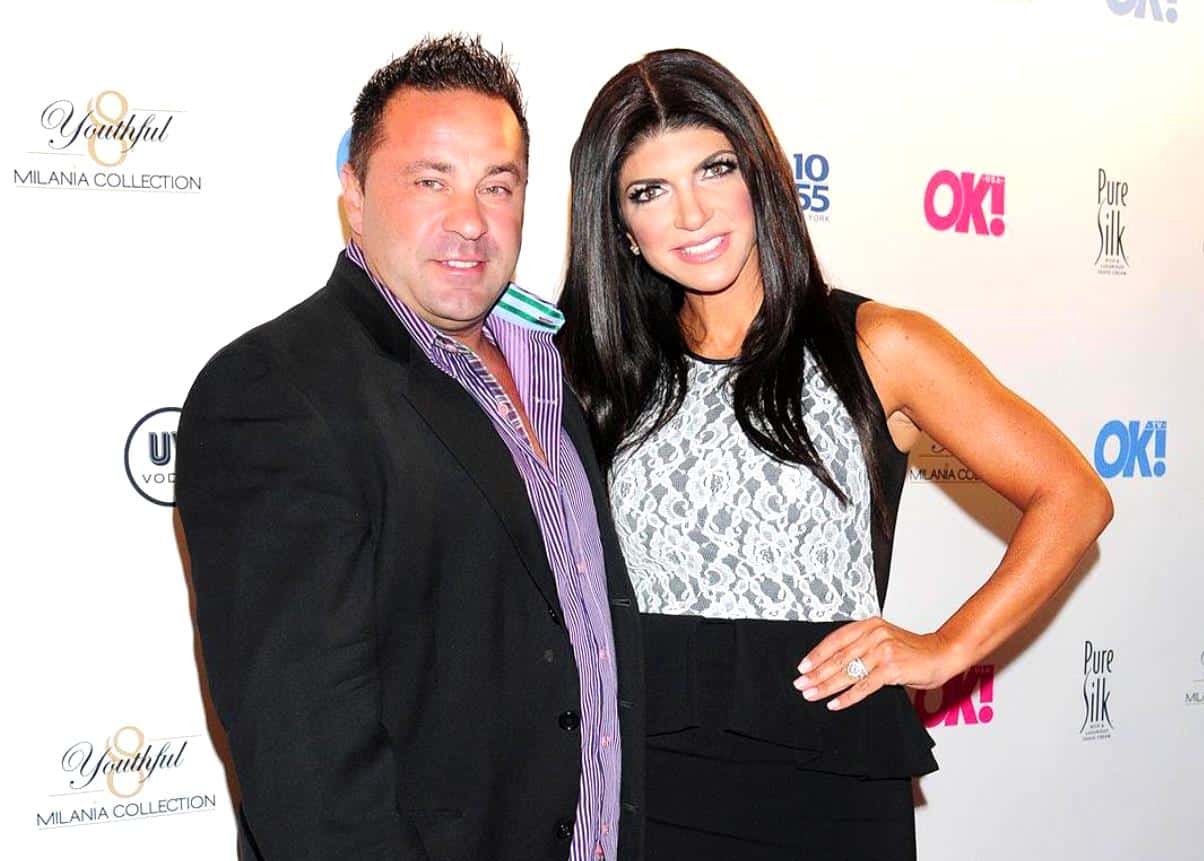 It's been over week now since the not-so-shocking ruling of a judge when it comes to the immigration status of the Real Housewives of New Jersey star Joe Giudice.
On October 10, Judge John Ellington ruled that Joe, 46, must be deported upon the completion of his 41-month prison sentence for bank and wire fraud. Since then, multiple reports have stated that Joe's wife, Teresa Giudice, has no plans of joining him in Italy upon his deportation. However, a new report is now shedding more light on the real reasons Teresa won't be moving with Joe.
According to the latest print issue of Star magazine, it all comes down to money, as Teresa, who reportedly earns over $1 million each year from Bravo, doesn't want to abandon her main source of income.
"How is she going to make a living in Italy?" dishes a source to the mag, adding that Teresa is 'furious' over the deportation to Italy.
The same source, who is described as a 'close pal' of the RHONJ star, also claims that Teresa still has divorce on the brain.
"She is talking about divorce absolutely," says this source. "There is no way Teresa is going to uproot her life to move to Italy with Joe. He did this, why should she suffer?"
PRESIDENT TRUMP REFUSED TO HELP TERESA & JOE!
The report goes on to state that unless something 'extraordinary' happens to stop Joe's deportation, Teresa, who shares four daughters with her husband, is done.
The latest print issue of Life and Style magazine is also reporting the same, with sources stating that Teresa refuses to give up her lucrative Bravo career for Joe, something a move to Italy would entail.
Additionally, an insider tells the mag that any chance to save this marriage went out of the window with the judge's ruling.
"Teresa is devastated," says an insider. "Her entire world has shifted but she knows what needs to be done. She'll leave Joe — because there's no way she's moving to Italy."
SEE A PHOTO OF JOE GIUDICE IN PRISON!
Following Joe's deportation order, Teresa broke her silence by posting a photo of a crying Lady Liberty on her Instagram page.
Joe is currently scheduled to be released in March 2019, after which he will be deported to Italy. The judge did however give him 30 days to appeal the October 10 ruling.
Photo Credit: Fernando Lucena/startraksphoto.com
TELL US – IS IT RIGHT OR WRONG FOR TERESA NOT TO MOVE TO ITALY WITH JOE?