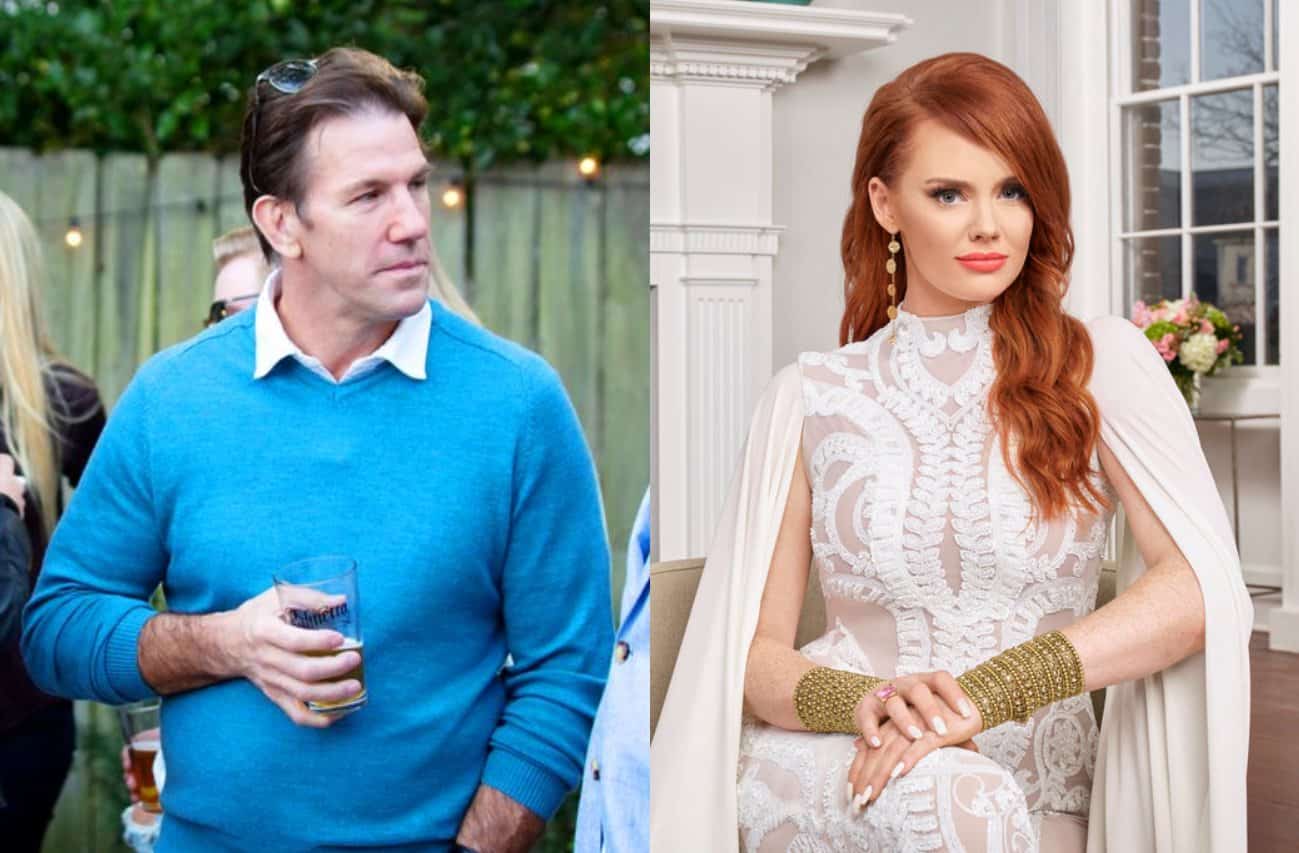 Thomas Ravenel's custody battle with Kathryn Dennis just got a bit messier.
As the former couple continues to hurl allegations of drug use and neglect at one another, Thomas' former nanny, Dawn, who accused him of rape in 2018, took aim at the fired Southern Charm star during a deposition this week and made shocking claims against him.
According to a report from the Daily Mail on May 14, Dawn revealed one of her Uber driver friends once told her about a ride she gave to Thomas and "three or four" of his friends on the night his son Saint Julien, now 3, was born.
"She said that two of those people were Thomas Ravenel and [fellow former cast member] J.D. Madison…they wanted to party. They were all intoxicated..they were doing cocaine in her car," Dawn said.
"Thomas was the last person to be dropped off and he wanted to give her a tour of his house…She's trying to convince him to go to the hospital," Dawn continued. "Like 'Dude, if you're celebrating the birth of your baby, you need to go to the hospital and spend time with the baby. Wasn't the baby born early?' And so he's like "Yeah, yeah, yeah. Well, will you do me a favor? I'll pay you $500 to clean the cocaine off my face and wipe it off my clothes.'"
While Dawn's friend said Thomas paid her $200 for reportedly cleaning drugs off his face and clothing, he never gave her the other $300.
According to Dawn, Thomas was a daily drinker and once "[vomited] down the bed" in his sleep after allegedly taking a mixture of Klonopin, Viagra, pain medication, and "something for bi-polar."
Dawn, who took a lie detector test and passed after accusing Thomas of a sexual assault, claimed her ex-boss never wanted a second child with Kathryn and actually hoped she would get an abortion while pregnant with Saint Julien.
Thomas and Kathryn also share five-year-old daughter Kensington.
As Southern Charm fans well know, Thomas and Kathryn's relationship hasn't been good for some time and their ongoing custody battle has only worsened their co-parenting relationship. That said, they also experienced turmoil well before Kathryn filed for full custody and on a couple of occasions, Dawn witnessed violent behavior between them.
As Dawn revealed, Thomas once threw cigarette butts in Kathryn's face after she slept late and "nearly amputated Kathryn's hand in a car door" while drunk.
Southern Charm season six premieres tonight, May 15 at 8 p.m. on Bravo TV.
Photos Credit: Tommy Garcia/Bravo, Paul Cheney/Bravo