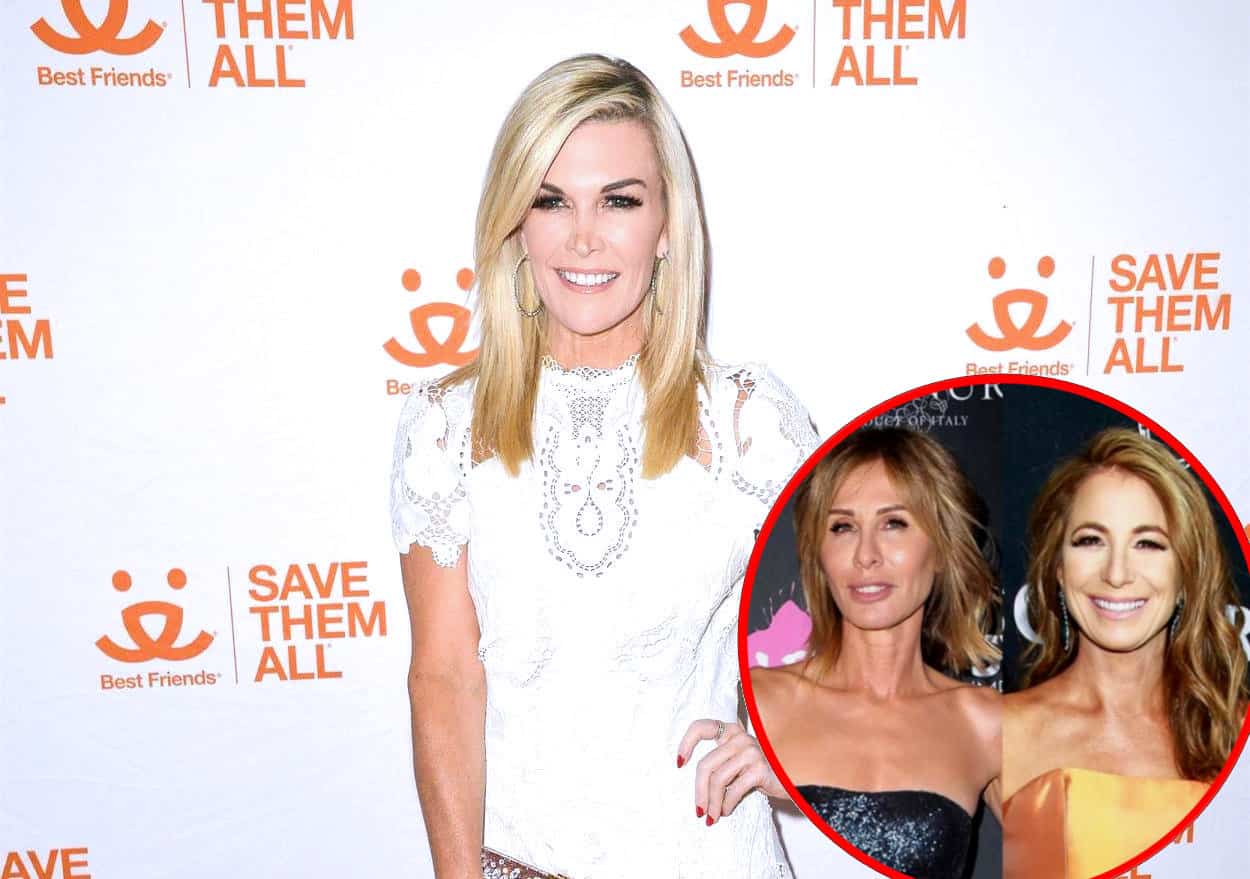 The Real Housewives of New York City star Tinsley Mortimer has been facing rumors of a potential firing as of late, but is there any truth to the reports?
On June 12, after Jill Zarin and Carole Radziwill turned up at the same event, an insider offered an update on Tinsley's season 12 role on the Bravo TV reality show.
According to the Page Six source, Tinsley Mortimer isn't being fired and has actually been filming "test scenes" with a "younger" mystery woman for season 12.
"It's a new, younger girl [whom] Tinsley is friends with," the insider said of the potential newbie. "They were testing her out."
The outlet also stated that Bravo TV is continuing to court Anthony Scaramucci's wife, Deidre Scaramucci, for the upcoming season.
"I can't get into too much detail, but I'd love to do the show," she recently said.
As for Jill and Carole, they attended Bluemercury's 20th-anniversary celebration in New York City on Tuesday night. However, as a separate Page Six report explained, the two women didn't speak to one another at all.
"They walked by each other and didn't say anything," a spy shared. "They definitely saw each other but seemed like they were ignoring each other."
As fans of The Real Housewives of New York City well know, Jill and Carole never actually appeared alongside one another on the show. But they share a mutual ex-best friend, Bethenny Frankel.
As Carole flaunted her figure in a racy black dress with matching bra and panties, Jill spent time with her boyfriend, Gary Brody, who reportedly had his arm around her for much of the night and made a habit of "grazing her butt" throughout the event.
The Real Housewives of New York City season 11 airs Wednesdays at 9 p.m. on Bravo TV.
Photos Credit: ACE PICTURES/INSTARimages.com, Startraksphoto