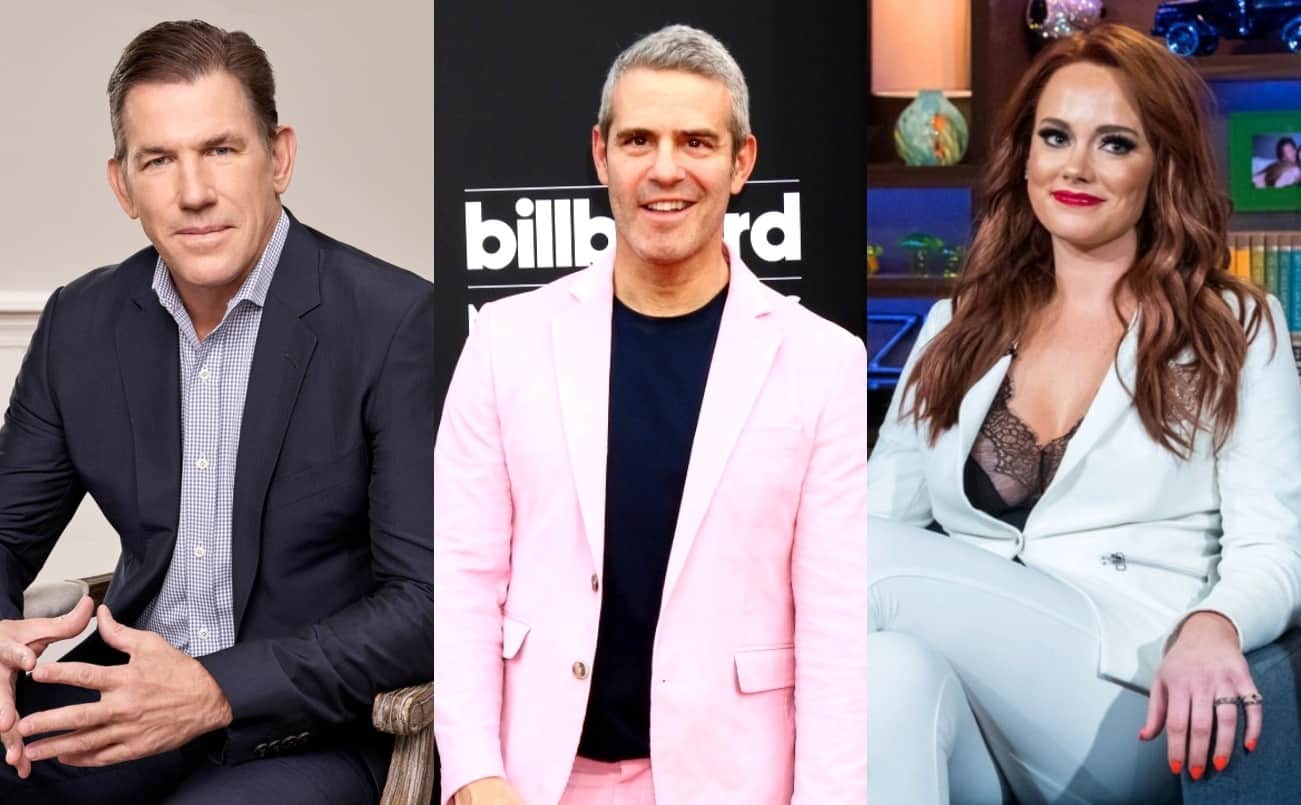 Thomas Ravenel is lashing out at Andy Cohen in new court documents.
As his custody battle with Kathryn Dennis rages on, the former Southern Charm star is accusing Andy of teaming up with Kathryn to publicly bash him and citing the season six trailer and a recent Watch What Happens Live episode as proof.
In Thomas' court documents, which were obtained by The Blast on June 13, the former politician mentioned that his two children, five-year-old Kensington and three-year-old Saint Julien, were seen in the trailer, and also noted that his battle with Kathryn was discussed on both Southern Charm and Watch What Happens Live.
As Thomas explained, Kathryn allegedly used their court battle for a storyline on Southern Charm and appeared "highly intoxicated on drugs and/or alcohol" while appearing on Andy's late-night talk show. During the episode, Kathryn reportedly stated that Thomas "won't leave [her] alone." He then accused Andy, who was "acting on behalf of Bravo," of continuing the conversation further by saying, "That's a good line," and telling Kathryn, "Everyone is rooting for you."
According to Thomas, Andy and Kathryn used her appearance on Watch What Happens Live to bash him, even though a gag order was issued amid their court case which banned both Thomas and Kathryn from discussing their battle. And while Kathryn didn't actually reveal details about their case, Thomas believes Andy's comment about everyone rooting for Kathryn was his way of portraying Thomas as a liar.
In response to Thomas' court documents, Kathryn filed an affidavit, denying she ever spoke badly about him and calling his "intoxicated" allegations "patently false."
Thomas filed a lawsuit against Bravo TV and his former Southern Charm producers in 2018 in an effort to keep footage in which his custody battle with Kathryn was discussed off the show. Along with his suit, Thomas accused producers of encouraging Kathryn to file for full custody of Kensington and Saint Julien in an effort to amp up the drama of the series.
Although Kathryn previously requested her custody case be sealed, a South Carolina judge recently reversed an order that would keep the details private and harshly criticized the reality star, stating that because Kathryn and Bravo TV had discussed the matter throughout season six of Southern Charm, there would be no additional harm in having their case made public.
"[Kathryn] remains dedicated to discussing the custody case in the media; discussing the father of her children, and her very private life. Therefore, sealing the record serves no legitimate purpose, nor does it protect the children – who are routinely exposed to the public and media," the judge explained, via The Blast. "It is clear to the Court that contrary to her own Motion and her Counsel's argument, Mother has no interest in protecting the privacy of her children, based upon her frequent communications with the entertainment media."
Southern Charm season six airs Wednesdays at 8 p.m. on Bravo TV.
Photos Credit: Bravo, Shutterstock