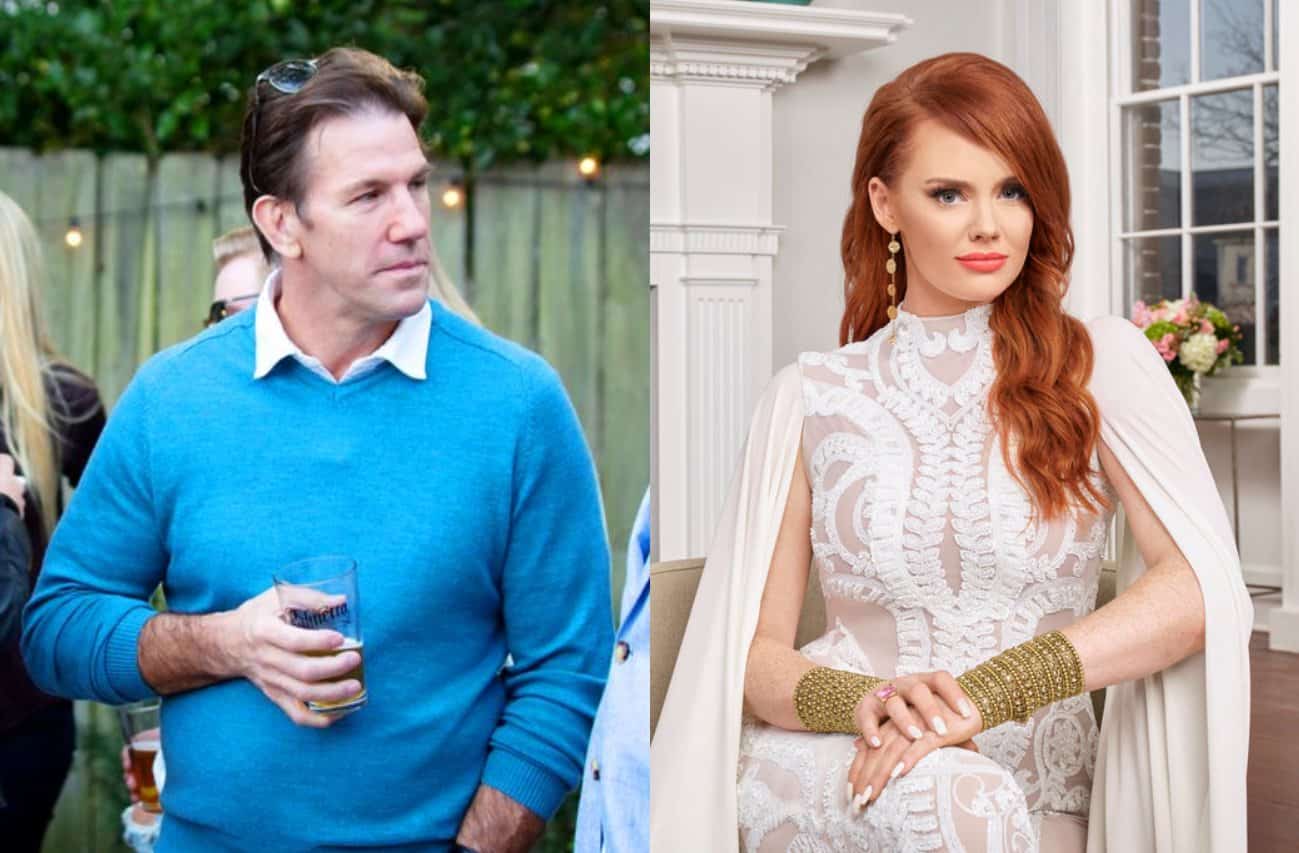 Southern Charm star Thomas Ravenel isn't giving up in his legal battle against Kathryn Dennis when it comes to child custody.
In recent court filings, Thomas is claiming that Kathryn is a hypocrite for trying to keep his girlfriend away from the couple's two kids, Kensie and St. Julien. The reason behind his argument is that he believes Kathryn's new boyfriend is caring for their kids.
Earlier this year, Kathryn went public with her new boyfriend, singer Hunter Price, following a couple of months of dating.
The Blast reports that this newest document is in response to Kathryn's recent filings, which asks the courts to grant a temporary court order, where she would have primary custody, only giving Thomas visitation. In addition, he would be restrained from drinking while in the presence of his children.
In Kathryn's filing, she also asked the judge to keep Ashley Jacobs away from the children. In addition, she asked that Ashley be prohibited from posting photos of the kids on social media.
Thomas argues that nothing has changed and he sees no reason why the judge should agree to these sudden changes. He argues that Kathryn is merely trying to control his personal life.
The court documents also state that Thomas isn't happy with Kathryn's new boyfriend caring for his children, and sleeping over at her house. He even goes as far as to claim that Kathryn has told Kensie that Thomas wants to hurt and kill Kathryn. Lastly, he continues to request child support from Kathryn, claiming she makes over six figures a year.
IS KATHRYN ENGAGED TO HER BOYFRIEND HUNTER?
Kathryn is on the newest season of Southern Charm, where she may open up about their legal battle. Thomas was reportedly fired last year after he was accused of sexual assault. He would later sue Bravo, demanding a judge stop them from broadcasting unaired footage and profiting from his personal life.
Southern Charm premieres on Wednesday, May 15 at 8 pm EST on Bravo.
Photos Credit: Tommy Garcia/Bravo, Paul Cheney/Bravo