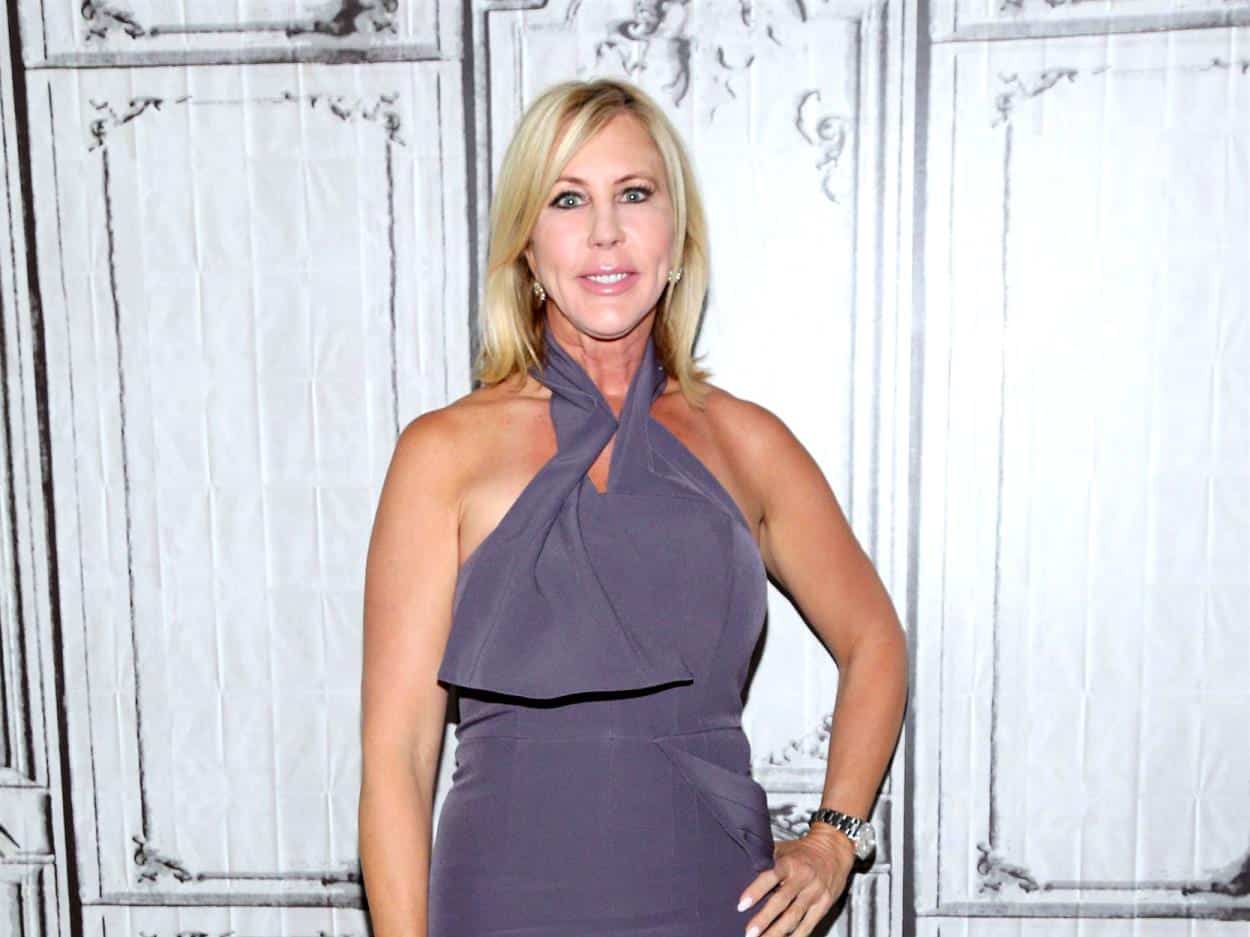 Vicki Gunvalson's 13-season run as a full-time housewife on The Real Housewives of Orange County has officially come to an end.
Following the release of the season 14 trailer on Tuesday, an insider is revealing why Bravo TV chose to demote the 57-year-old reality star as they brought new cast member Braunwyn Windham-Burke to the hit reality show.
"The network wants to skew younger," a source explained to Radar Online on July 2.
Indeed, advertisers tend to prefer an audience in the age range of 18–49, which might explain why it's been rumored in recent years that the Bravo network is working harder to target that age group. One way they're allegedly doing this is by bringing on younger housewives to their very successful 'Real Housewives' franchise.
While Vicki reportedly attempted to negotiate a full-time role on season 14, her efforts were reportedly met with resistance from the network, who never offered her a chance to reclaim her full-time position.
"They told her she could prove herself, but just an engagement won't save you. Although that's what she pitched to them," the insider continued.
Earlier this year, following reports claiming Vicki was planning to stage an engagement to boyfriend Steve Lodge in hopes of maintaining her role as "housewife," she and Steve confirmed he proposed in April. However, Vicki has vehemently denied any claims that she orchestrated her engagement to save her spot on the show.
Although Vicki won't be seen as much during season 13 as she has during past seasons, Bravo TV doesn't have any plans to get rid of her completely. That said, she isn't expected to be asked back as a full-time cast member unless season 14 fails to impress viewers.
"She will continue to appear on the show as a friend for seasons to come because she's a household name. No one sees the network making her a main cast member again. Unless the season completely tanks," the source said.
After news of her demotion was confirmed, Vicki released a statement about the new season on Instagram.
"For the past 14 years I've opened up my life, my loves, my ups and downs on The Real Housewives of Orange County and I am proud to be the 'OG of the OC.' I am back again this season right in the middle of the action, and I hope you have as much fun watching the show as I did living it in front of the cameras," she wrote in the caption of her cast photo. "Stay tuned to Bravo August 6th."
The Real Housewives of Orange County season 14 premieres on Tuesday, August 6 at 9 p.m. on Bravo TV.
Photo Credit: Elizabeth Pantaleo/startraksphoto.com