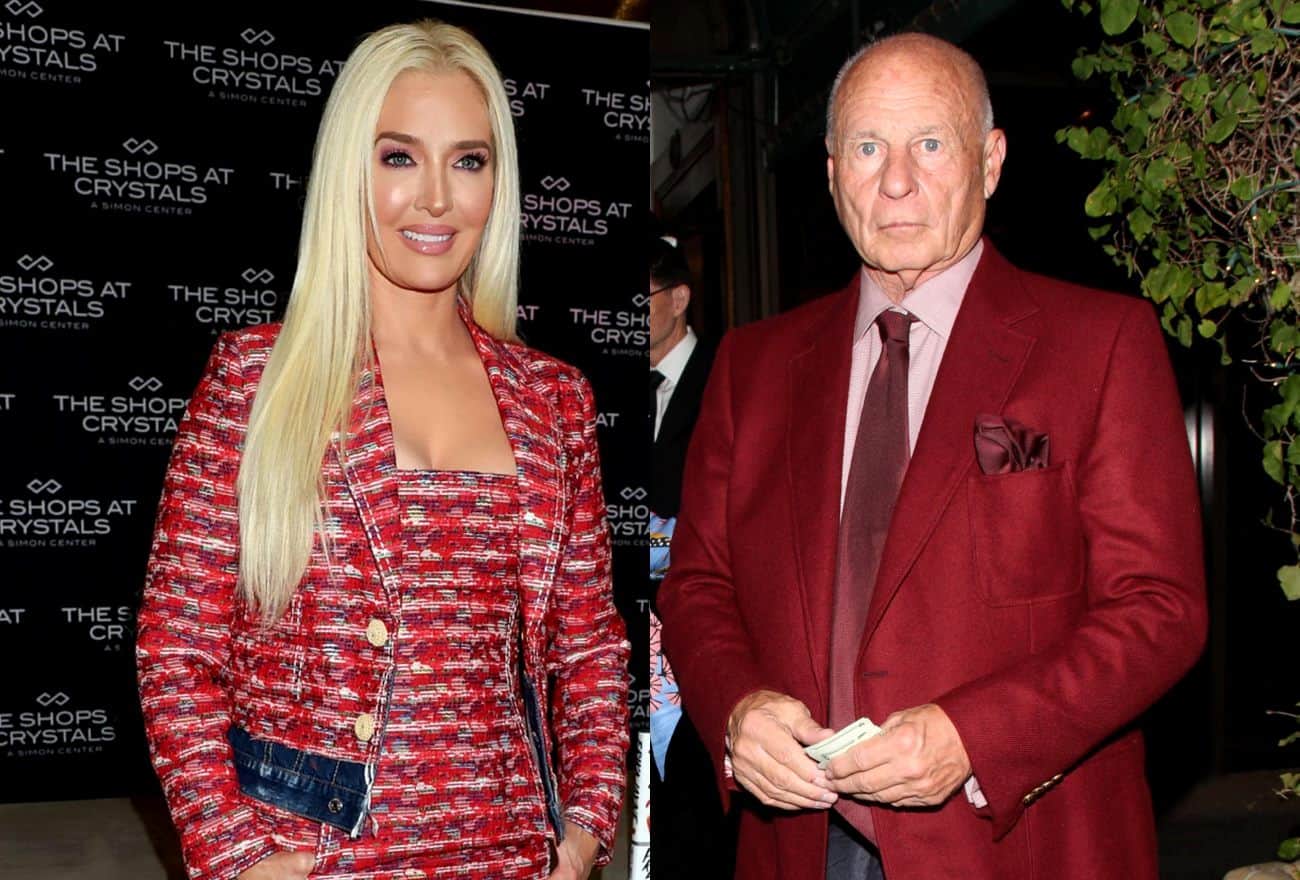 As Erika Jayne heads to Broadway, her husband Thomas Girardi is heading to court.
On the heels of multiple lawsuits against the attorney, including a $15 million lawsuit filed by the Law Finance Group and a $3.5 million lawsuit from Stillwell Madison, the Real Housewives of Beverly Hills husband and his law firm, Girardi Keese, are being accused of failing to pay a $40,000 bill.
According to court documents obtained by The Blast on September 26, JJ Jackson Consulting filed a lawsuit against Thomas and the firm after being hired by them in 2016 to provide expert consulting services for the Ischemia Research and Education Foundation, which was one of Thomas' clients.
While JJ Jackson Consulting said that Thomas' firm had agreed to pay the debt the IREF owed to them "for previously-unpaid invoices on the same case, should IREF fail to pay the debt by January 2018," they reportedly never made the $40,167.69 payment.
On one occasion, after reportedly sending a letter in regard to the outstanding bill, Thomas allegedly told JJ Jackson Consulting, "I will get this resolved within the next 30 days. This is the first I heard of the bill."
In their lawsuit, the company is seeking $40,167, plus attorney fees.
Over the summer, Stillwell Madison filed documents claiming they loaned Thomas and his law firm $5,110,440.38 in 2016. However, after being promised they would receive re-payment with money generated from the firm, they allegedly learned the money earned by Girardi Keese was instead redirected by Thomas "to himself and his wife in order to sustain their lavish lifestyle and maintain their glamorous public image."
According to Stillwell Madison, they "would not have provided the Loan had it known that Defendants were going to use the Loan proceeds to, upon information and belief, support Mr. and Mrs. Girardi's high-end lifestyle."
They are now suing both Thomas and his RHOBH star wife for $3,454,804 balance, plus punitive damages.
Prior to the suit from Stillwell Madison, Thomas and his firm were accused of stiffing the Law Finance Group to the tune of $15 million before agreeing to pay the company $16 million. Then, after paying just $10 million by the agreement's July deadline, Thomas was hit with a $6 million judgement.
Photos Credit: PA Images/INSTARimages.com, SURQ/BACKGRID