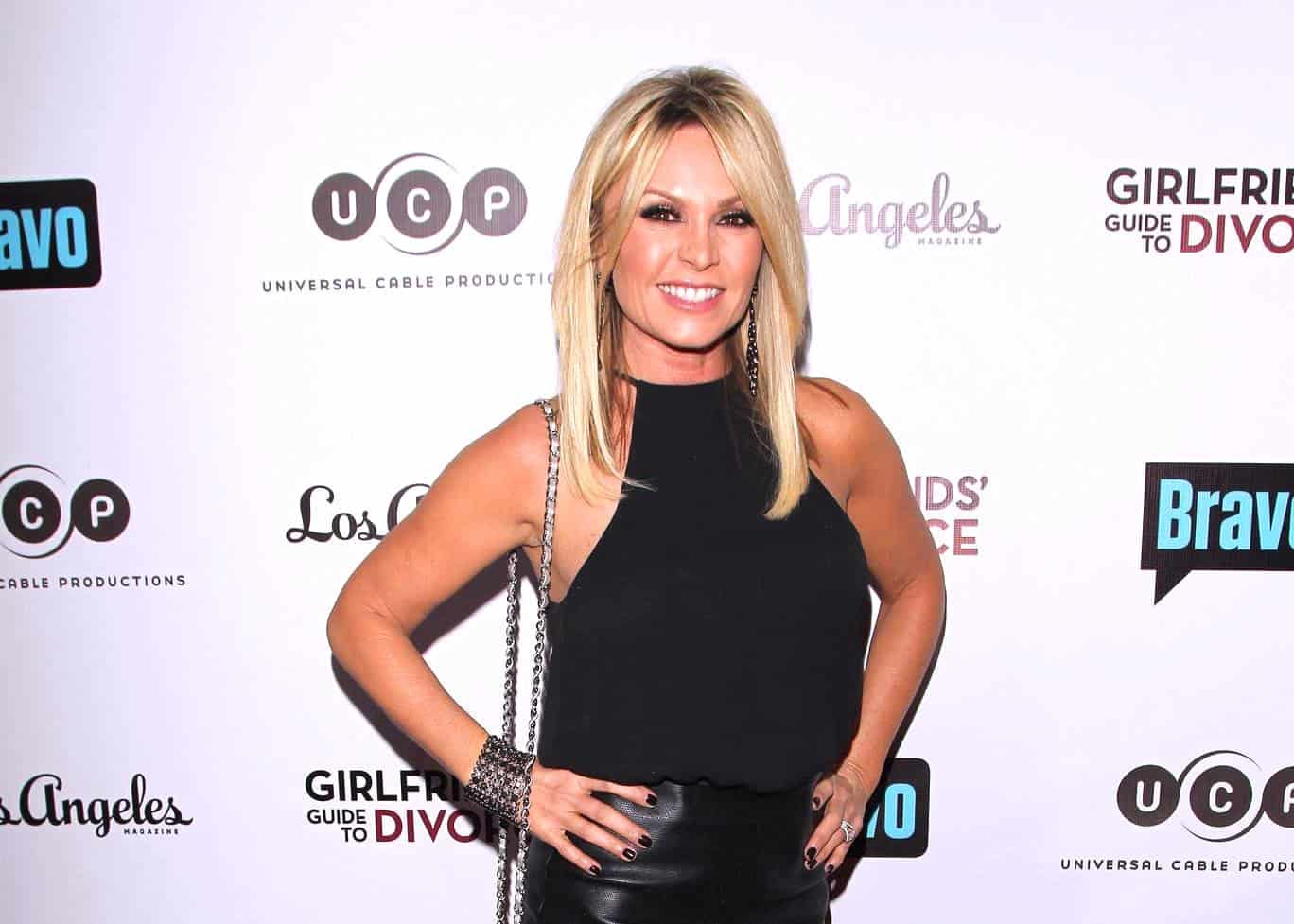 Tamra Judge hosted an Instagram Q&A over the weekend, and during her chat with fans, she shared her thoughts on a number of her Real Housewives of Orange County co-stars, including Kelly Dodd, Shannon Beador, and Emily Simpson.
In addition to saying that she's "paid to have an opinion," Tamra revealed where she currently stands with Kelly and why she isn't bothered by Shannon's dramatic behavior. Then, she explained why she isn't friends with Emily, and she weighed in on her season 14 portrayal.
While Tamra doesn't regret having Kelly's back during the early moments of RHOC season 14, she confirmed to another fan that she and Kelly are no longer on good terms while also suggesting Kelly is a "trainwreck."
"Why do you condone and encourage Shannon's dramatic [behavior]? Concussion my arse!" another fan wrote, citing an episode earlier this month in which Shannon sought medical attention after being hit on the head with a mallet by Kelly.
"Shannon has a heart of gold and that's all that matters. We all have our own personality quirks and being dramatic is not hurting anyone," Tamra responded, seemingly agreeing that Shannon is a dramatic person.
As for her relationship with Emily, Tamra said that she never actually said she didn't like her after a fan questioned her about her "sweet and non-confrontational" co-star. Tamra then accused Emily of talking about her behind her back.
"I never said I didn't like Emily. She's said a lot of things behind my back that got back to me. I'm confused by her behavior," Tamra said. "Even Gina says on next episode Emily's talked a lot of s**t about me."
"Why do the ladies think you're a pot stirrer when you just keep it real?" another fan wondered.
"Most people can't handle the truth," Tamra replied.
In another post, Tamra told her online audience that she's not at all happy with the way she has been portrayed on RHOC season 14, claiming it doesn't reflect who she truly is.
"Are you enjoying season 14 so far?" a fan asked.
"NOOOO! I do not like the way I'm being portrayed at all. It's very upsetting to me and not accurate," Tamra claimed.
The Real Housewives of Orange County season 14 airs Tuesdays at 9 p.m. on Bravo TV.
Photo Credit: FayesVision/WENN/Alamy Stock Photo