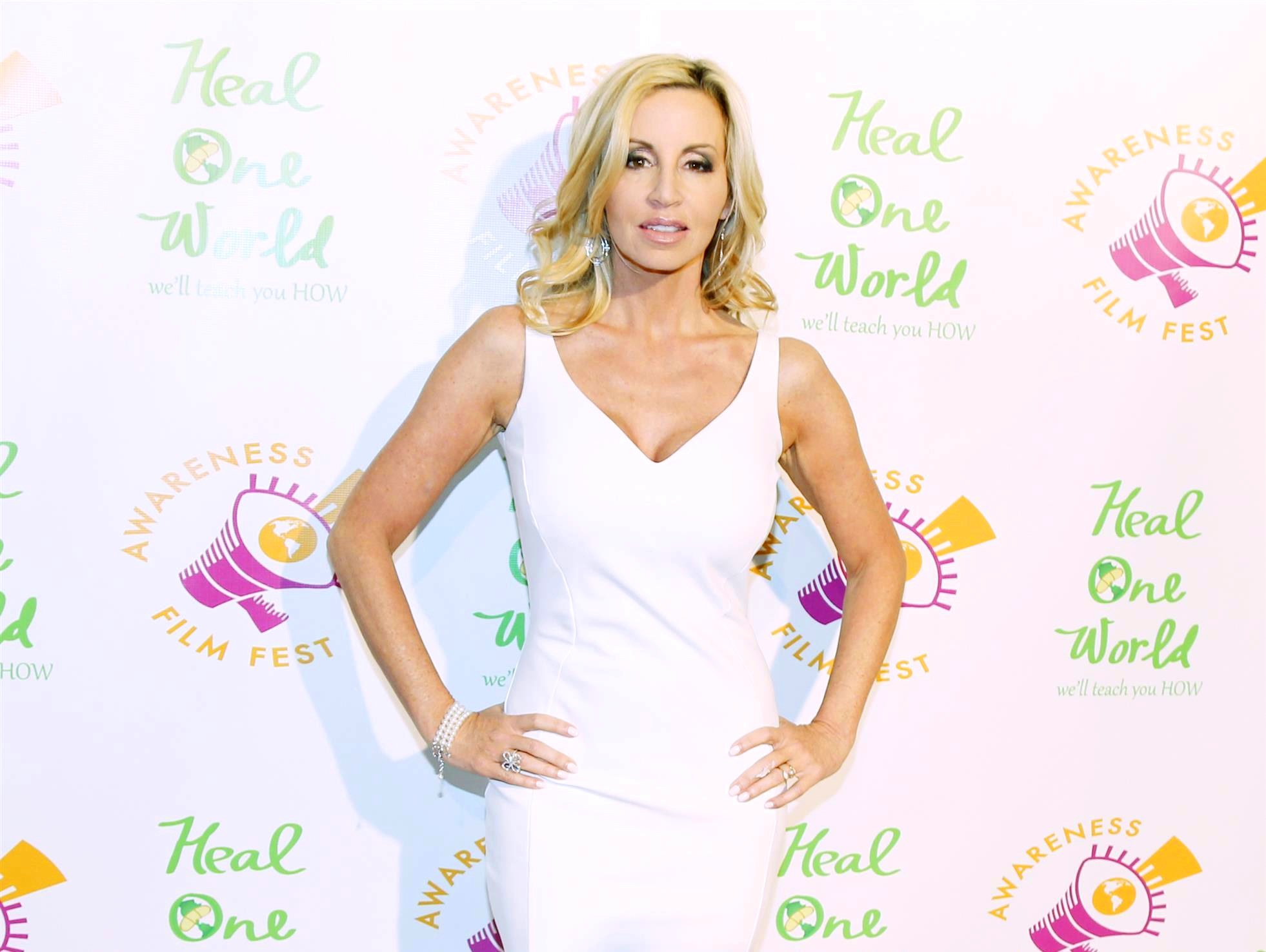 Camille Grammer confirmed she would not be appearing on the upcoming 10th season of The Real Housewives of Beverly Hills weeks ago, but is she really done with the show for good?
Following rumors claiming the new season has been lacking in drama, Camille responded to a fan who suggested that season 10 was "a bust" because Bravo TV didn't ask her to return.
"Yup. How's it working for them now that they didn't invite [Camille] back?" the fan wondered in response to the news regarding the supposedly lackluster season.
"I just might have to make an appearance," Camille replied.
I just might have to make an appearance ????☺️

— Camille Meyer (@TheRealCamilleG) October 22, 2019
After Camille's tweet was shared, a number of her followers expressed interest in the possibility of her returning to RHOBH for season 10.
https://twitter.com/ghost_crystal/status/1186520330065588224
Please do

— Harry Popper ???? (@TeeGee93_) October 22, 2019
Now I will watch! Come on Legend!

— Muhy (@muhy) October 23, 2019
Others encouraged Camille against returning to RHOBH and said she should allow the series to flop and return for a potential 11th season with Lisa Vanderpump, who announced her own departure in June.
Not yet Camille… let this season flop hard then they'll come begging????????

— A???? (@HRfan12345) October 22, 2019
Let those bitches tank – than come back with LVP and a cast that we all want to watch!

— Apollo Andreas (@PettyAngry) October 22, 2019
As RHOBH fans will recall, Camille blamed co-star Kyle Richards for her exit from the show and labeled the series as "Kyle's show" as she made the reveal. Then, in her own statement, Kyle denied having anything to do with Camille being left out of the season 10 cast.
"That's not true, that's not true. I never had an issue with Camille. I don't know where that came from," Kyle told TMZ. "If that's what she thinks, but that's not what I said. I would not think that."
Following the interview, Camille again insisted Kyle was responsible for her exit.
"Don't believe her spin. Producers told me otherwise," she tweeted in response to Kyle's denial.
A short time later, Camille confirmed on Twitter that while she was left out of the season 10 cast, she was invited to film a cameo role, which she turned down.
"They wanted me to film but as a guest. So I passed," she shared.
Photo Credit: Milla Cochran/Startraksphoto.com