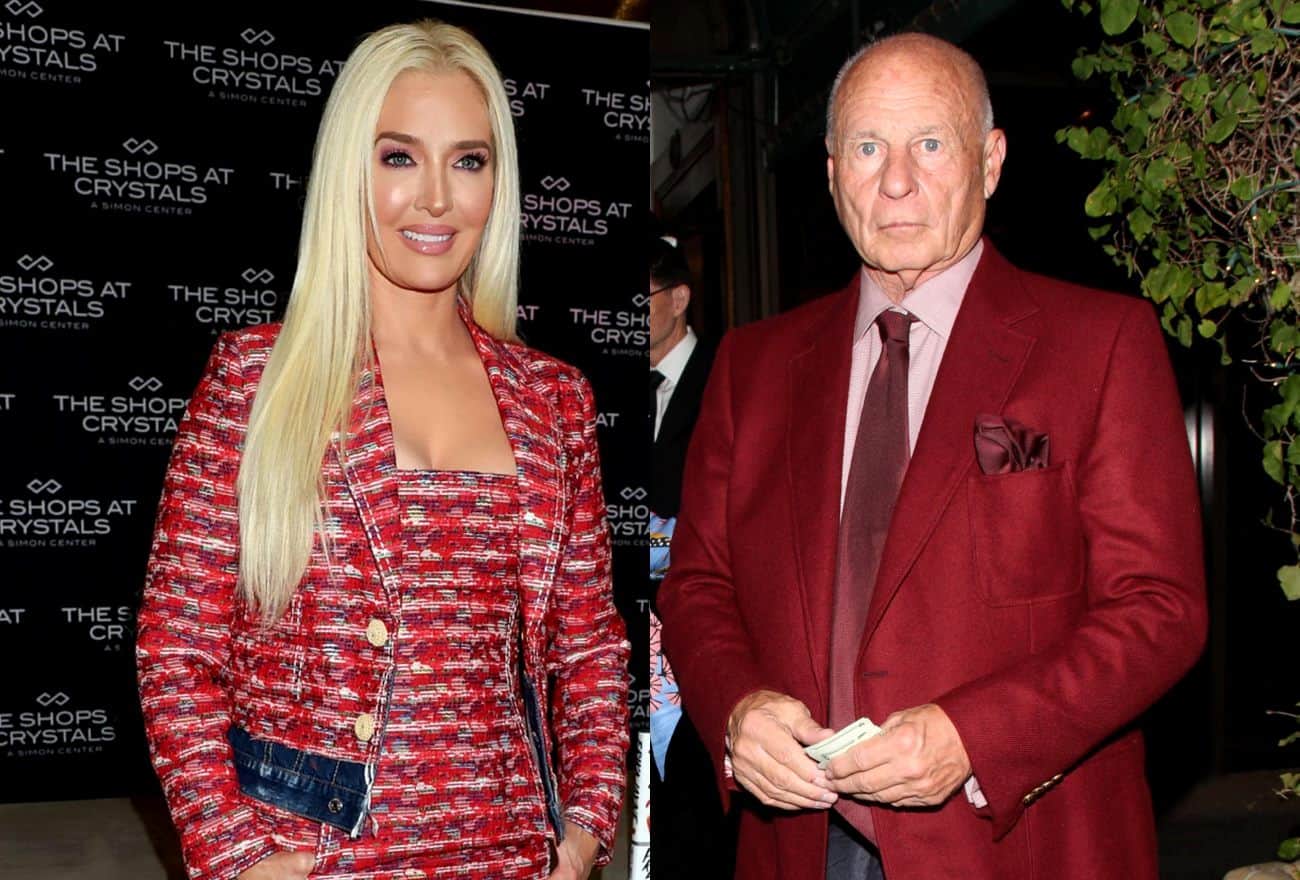 Erika Jayne's husband, Thomas Girardi, is fighting back against a $40,000 lawsuit filed against him and his law firm, Girardi Keese.
As his wife Erika enjoys a cast trip to Rome, Italy with her Real Housewives of Beverly Hills co-stars for season 10, Thomas is doing what he can to convince a judge to throw out the case, which was filed by JJ Jackson Consulting months ago.
According to court documents obtained by The Blast on November 25, Thomas is denying having done anything wrong and claiming that JJ Jackson Consulting suffered no damages. Instead, Thomas insists that the company created its own problems, and he's asking that the entire lawsuit be thrown out and for his legal fees to be paid.
JJ Jackson Consulting claimed in their September court filing that Thomas and his firm hired them in 2016 to provide consulting services to the Ischemia Research and Education Foundation. However, while the firm agreed to pay the debt the IREF owed "for previously-unpaid invoices on the same case, should IREF fail to pay the debt by January 2018," they reportedly never did so.
Although the company allegedly sent a letter to Girardi Keese in hopes of receiving a payment of $40,167, Thomas informed them that he hadn't yet heard of the bill before failing to follow through with a promised payment within 30 days.
In the past several months, Thomas has been dealing with several cases against him, including a $15 million lawsuit brought by the Law Finance Group and a $3.5 million lawsuit filed by Stillwell Madison.
Following the Law Finance Group's lawsuit, Thomas paid off a portion of the debt against him before being hit with a $6 million judgment on the case in July. Since then, Thomas has made one additional payment of nearly $3 million.
The Real Housewives of Beverly Hills season 10 will air on Bravo TV sometime next year.
Photos Credit: PA Images/INSTARimages.com, SURQ/BACKGRID