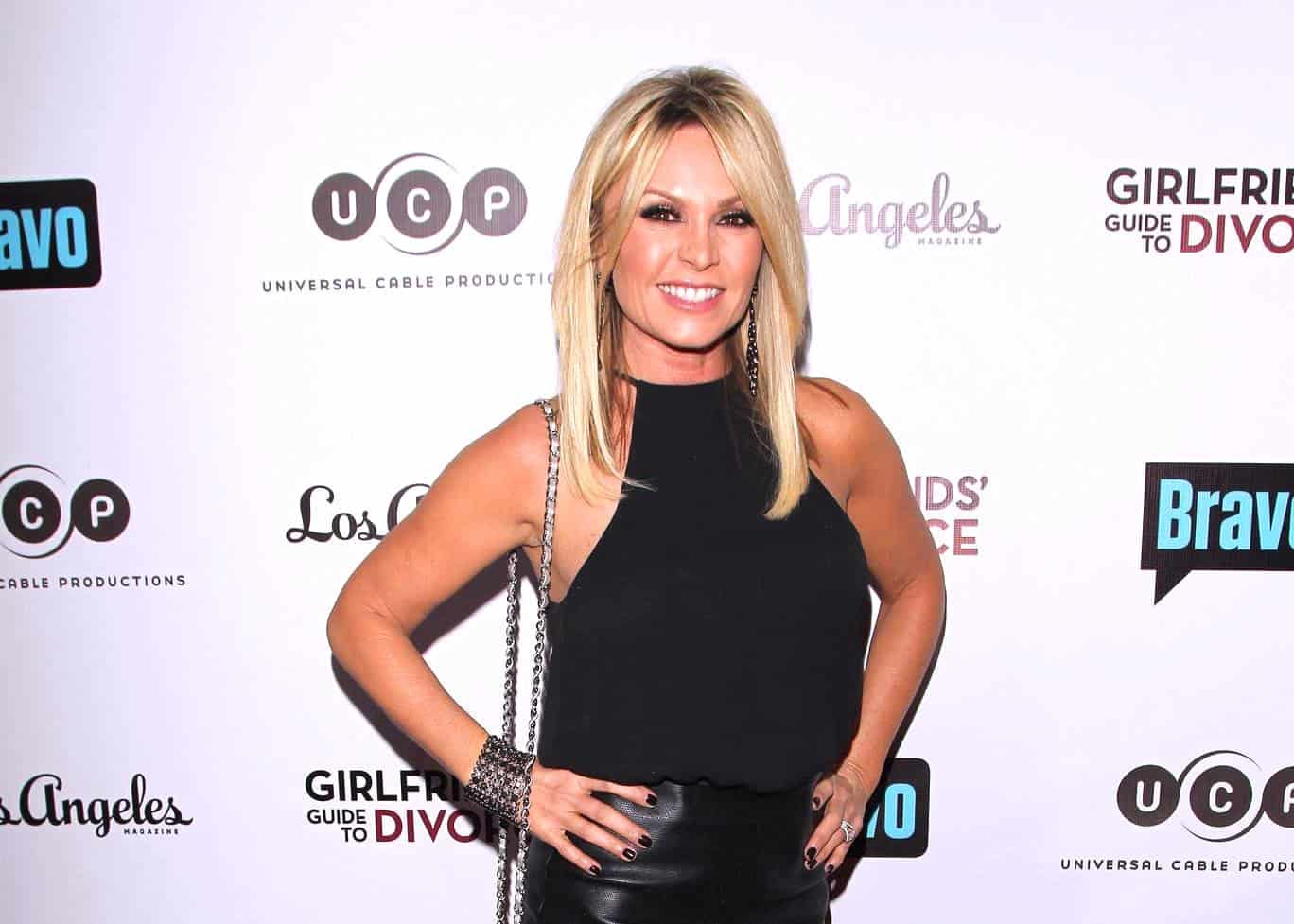 Tamra Judge doesn't want Real Housewives of Orange County viewers thinking that being a reality television star is easy.
In the comments section of an Instagram post shared on Thursday before the conclusion of the three-part reunion, Tamra reacted to criticism over her season 14 behavior before deeming herself brave for being open and honest with the audience, reacting to her potential regrets, and explaining why she drank so much this year.
"You definitely need to take responsibility for your mouth. You talk crap about everyone," a person told Tamra as she thanked her fans and followers for their support.
"No I don't. I do my job," Tamra replied.
"[You're] not brave. You get PAID to show your life on TV. Just keeping it real!" another fan fired at her.
"Not everyone on the show is open and we all get paid. It takes a brave person to be open," Tamra insisted.
After a third fan wondered if Tamra was looking back on RHOC season 14 with regrets, Tamra said that while she did have some things she would like to take back, viewers don't always see the full story and at times, occurrences between her and her co-stars are "taken out of context."
"Sure, but honestly you guys don't get to see everything. Things are easily twisted and taken out of context," Tamra explained.
As she continued to be flooded with fans who were reacting to the happenings of the reunion episodes, Tamra was met with a woman who felt she had consumed too much alcohol during filming on season 14.
"Maybe in 2020, drink less so you don't make so many stupid decisions. Watching back the reunion you keep blaming everything on being drunk… just saying," the person noted.
"I drank a lot this season because I was dealing with some big issues," Tamra admitted, adding, "My bad."
As fans well know, Tamra and Shannon Beador were facing a $1 million lawsuit from Jim Bellino during filming, which was prompted by the negative comments the women made about his divorce from Alexis Bellino and his business last summer while appearing on Heather McDonald's podcast.
During Thursday's show, Tamra mentioned that she would try to be more careful when it came to the information she shared on the show in the future. However, no cast member has been confirmed for a season 15 return and earlier this month, Andy Cohen teased of an upcoming cast shakeup.
The Real Housewives of Orange County will begin production on season 15 sometime in 2020.
Photo Credit: FayesVision/WENN/Alamy Stock Photo