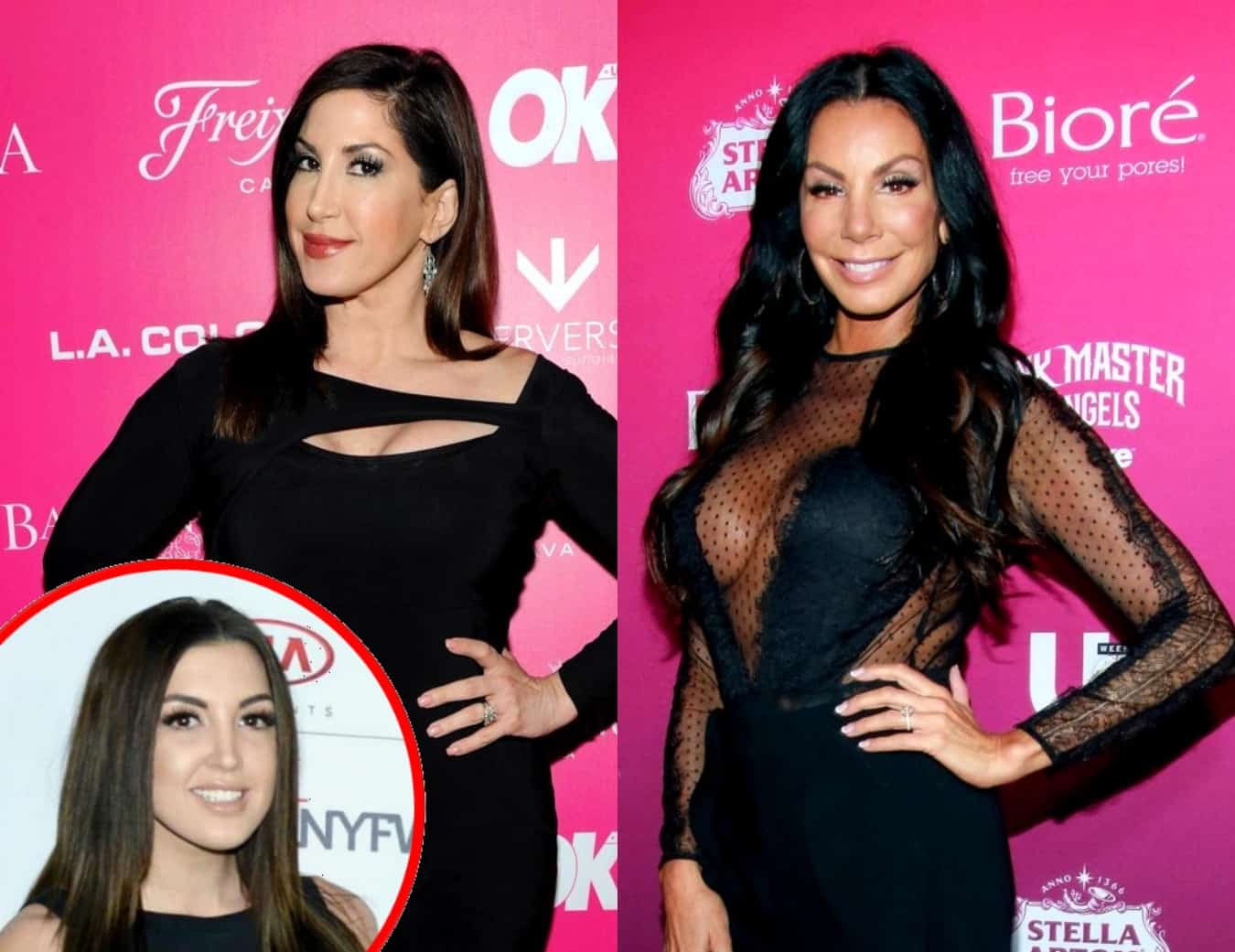 Jacqueline Laurita is responding to Danielle Staub's revised story about her encounter with her daughter, Ashlee Holmes-Malleo, during The Real Housewives of New Jersey season two.
After seeing Danielle claim on the RHONJ: After Show that she was left with four stitches in her scalp and three herniated discs after her head hit the pavement as a result of Ashlee's attack, Jacqueline took to Twitter. There, she slammed Danielle for her "delusional" account before suggesting she needs mental help.
"Am I hearing correctly? Did crazy pants Danielle Staub (Aka Beverly Merrill, aka Angela Minelli, aka Danielle Morelli, aka etc. etc.) put a message out there for me to 'Sit down and shut up'???" Jacqueline wondered.
During the After Show taping, Danielle attempted to explain how her attack against Margaret Josephs, which aired on RHONJ last month, was different from Ashlee's attack against her, which led Danielle to file charges against Ashlee. However, because her account of the night of her encounter with Ashlee was so much more dramatic than it had been in the past, Jacqueline was left in shock.
"Is it true she is NOW claiming that her minor injury from the hair pull she got from my teenage daughter Ashlee over 10 years ago, witnessed on tv, (the same night she actually pulled out her own hair in the car before police got there to make it look worse, …seen by witness) has elevated her story to her head hitting the pavement, getting several stitches in her head and got multiple herniated disks from it???" she wondered.
According to Jacqueline, Danielle could use some help.
"Delusional much? Someone PLEASE HELP HER! My response to Danielle is for her to 'shut up and kneel down and do what she does best,'"
#rhonj #wwhl ???????????????????? pic.twitter.com/xp61M02TMc

— Jacqueline Laurita (@JacLaurita) January 8, 2020
As for Danielle's claims of having medical records to prove her account, Jacqueline offered an additional response.
"Any records she claims she may have of that happening to her must be from something else…like from her pimp!" she tweeted.
The Real Housewives of New Jersey season 10 airs Wednesdays at 8 p.m. on Bravo.