Braunwyn Windham-Burke appears to have reprised her full-time role on The Real Housewives of Orange County for the series upcoming 15th season as she also drops a hint as to which other cast member will be returning next season.
After initially joining the Bravo cast in early 2019, Braunwyn seemingly confirmed her return to the show on Friday when she shared a photo of a camera crew outside of her home.
In the photo, a man and a woman were seen assembling their cameras as another person knelt beside them doing the same.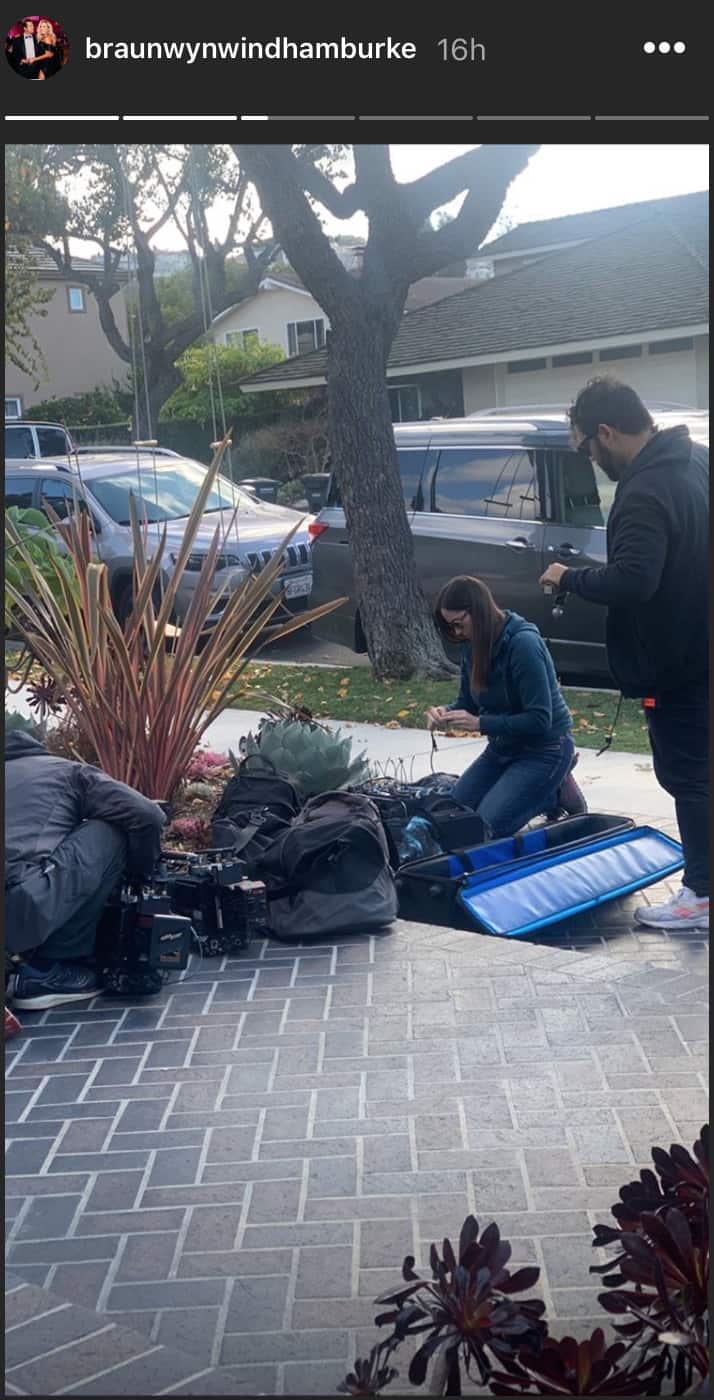 Hours after sharing the above photo of a filming crew, Braunwyn confirmed she had spent the day with co-star Kelly Dodd.  She wrote, "Had such a great day with @Kellydodd! Love getting [to] do all this with you ❤️ @positivebeverage.
News of Braunwyn's apparent return to RHOC comes less than a month after Andy Cohen spoke of a potential cast shakeup while appearing on Jeff Lewis Live.
"The casting for next season is some of the best casting we've had," Andy teased in December. "I have not been this excited about casting in a long time."
At the same time, Andy suggested Braunwyn would continue with her "housewife" status, saying that she's "great" and has "a lot going on."
"You've got Dr. Deb, you've got the kids, you've got the other apartment," he shared.
Following Andy's comments, a report from Hollywood Life suggested the rest of the cast was concerned about potential firings.
"Andy's comments made [the cast] nervous and they were told a while ago a cast shake-up was coming," an insider close to production revealed. "All of the ladies [of RHOC] are saying they're confident they're coming back, but nobody knows for certain."
One of the most notable questions about the RHOC cast for season 15 is the role that Vicki Gunvalson will have. As fans may recall, Vicki told the audience at BravoCon that she was uninterested in coming back to her "friend" role for the new season after being demoted last year and would only return if it meant her "housewife" status would be reinstated.
For the time being, the status of the other ladies remains unknown although Tamra Judge seemingly shut down rumors claiming she had been fired this week.
Photos Credit: Tommy Garcia/Bravo