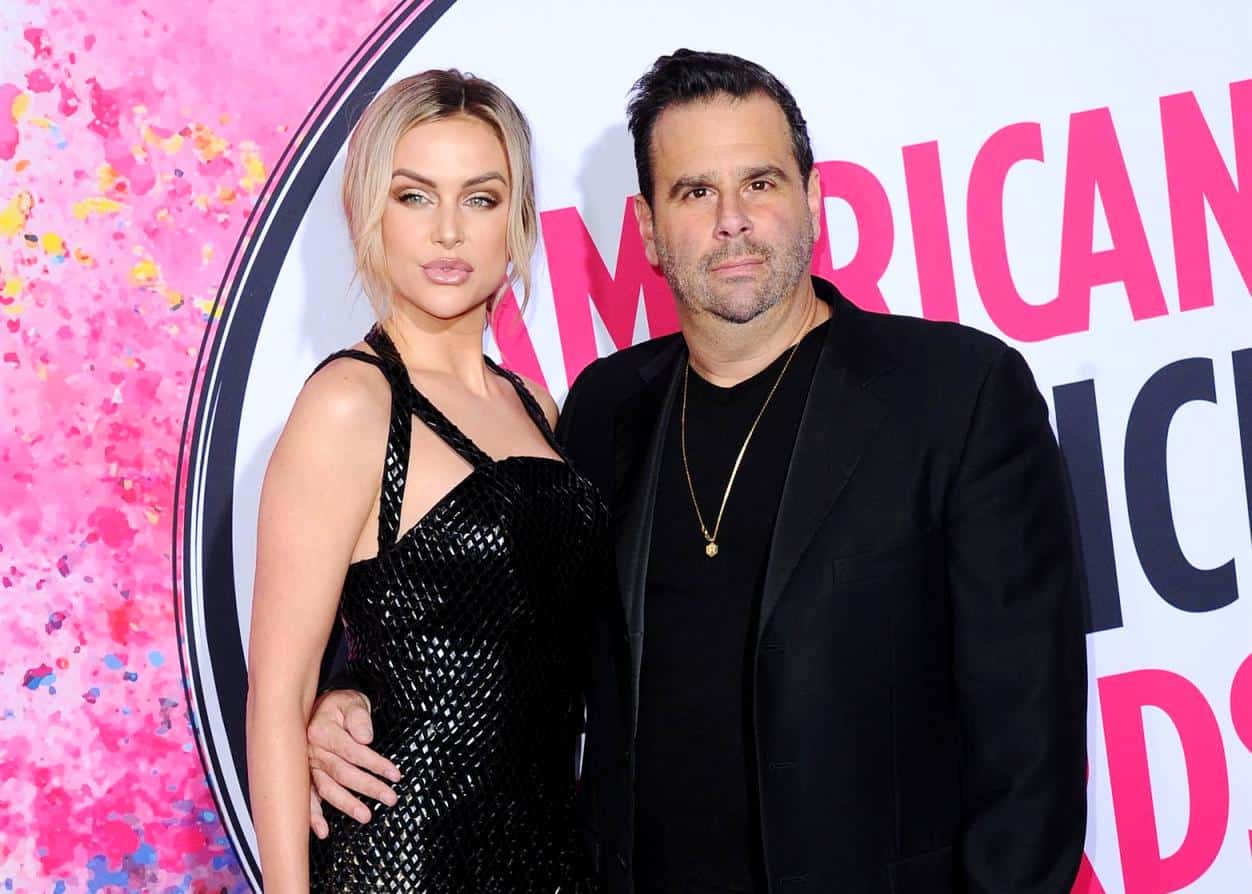 Vanderpump Rules star Lala Kent and her fiancé, Randall Emmett, are opening up about their relationship.
During a new joint interview, Lala opened up about Randall's new role on the Bravo reality series before addressing the ongoing "sugar daddy" rumors, her newly-ended feud with Randall's ex-wife, Ambyr Childers, and her pregnancy pact with her co-stars.
"I begged him first of all, like, 'Please, people have to see our relationship is real life!'" Lala told Entertainment Tonight.
"I should have done it a long time ago," Randall admitted. "For years, she asked and it just got to a point where the things being said about me weren't that nice, and about our relationship, weren't that nice, the way things were coming across and we were like, 'OK, let's try it out.'"
While Lala and Randall began dating four years ago, it wasn't until season seven of Pump Rules when Lala finally identified Randall by name. And while the couple, who host the Give Them Lala… with Randall podcast, are quickly becoming fan favorites, it wasn't always that way in the beginning. In fact, early on in their relationship, Randall admits he had a hard time dealing with the hate from some of the fans.
"I spiraled for the first two years, I couldn't handle it," Randall noted. "I would call her up and say, 'This is ridiculous!' And she would say, 'This is not real life. You need to get thicker skin,' which is funny for me because I think I have pretty thick skin. But she would say, 'Toughen up, let it go' and 'that's not our real life.'"
Although Randall used to be a fan of Pump Rules, he doesn't watch much anymore but said that he is interested, and petrified, to see how he's portrayed throughout season eight.
As for the rumors claiming Randall is Lala's sugar daddy, she said she isn't "chic enough" for a sugar daddy.
"I wish I was chic enough to have a sugar daddy, I'm totally not," Lala explained. "You know, that means you gotta be glammed-up all the time. I go to bed with this man in flannels and huge furry socks … I go to bed with Vicks all over my body every night."
While many have accused Lala of sticking with Randall for his money, Randall said that Lala and her co-stars are much more successful in their own right than people realize.
VANDERPUMP RULES CAST SALARY REVEALED!
"I think people have a real misconception about how hard the cast works and how successful they are," Randall said. "They do very well."
Randall then applauded Lala and Ambyr for putting their differences aside at the end of last year for the sake of the two children he and Ambyr share, daughters London and Rylee.
"I give them both, her and their mom, a lot of credit for putting the kids first," Randall noted.
"There were a lot of bumps in the road and then, I just think — there was one thing, one text message that really resonated with their mom, and that's when everything just– now I can't even imagine going back to the place we were at at one point in time," Lala revealed.
As Lala and Randall prepare for their April 18 wedding in Newport Beach, California, Lala is looking forward to having a couple of kids of her own, even though Randall would prefer to have just one.
"I say two because I keep thinking about when we have Christmas," she said. "OK, I can picture it, we have my stepbabies, his girls, and then they get to off to their mom's house together and then our kid will be like, 'This sucks, just me and my mom and dad?' How horrible!"
Lala is also looking forward to having kids at the same time as her Pump Rules co-stars and joked that the ladies of the show, including Stassi Schroeder, Katie Maloney, and Brittany Cartwright, have a "pregnancy pact."
"We all have families that live somewhere different, so, to us, if we have babies together, they'll be like cousins," Lala explained. "They'll all be in the same age group and we can celebrate birthdays together. So, I know it sounds corny and like a Lifetime movie, but that's what we're doing."
Photo Credit: Sara De Boer/startraksphoto.com