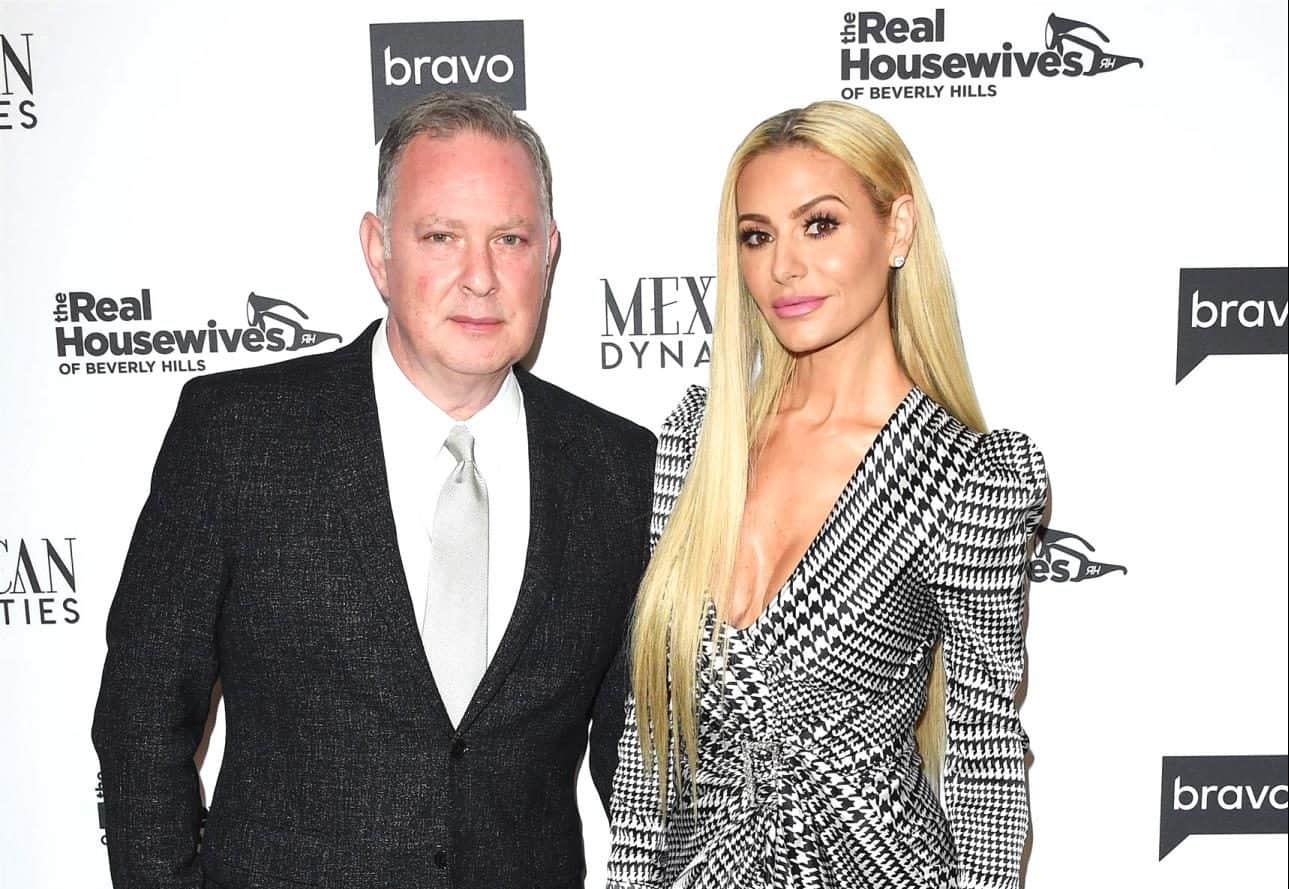 Dorit Kemsley has put her financial issues behind her and is opening up about the years of legal drama she and husband Paul "PK" Kemsley endured and how it affected her marriage.
Ahead of the upcoming premiere of The Real Housewives of Beverly Hills, Dorit sat down to discuss what she and PK went through before they settled a couple of lawsuits brought against them while also addressing the way in which their struggles made their marriage, which faced rumors of a potentially impending divorce earlier this year, stronger.
"I had maintained from the beginning that it was in the right hands and I couldn't really talk about it, although everybody wanted to. There were a lot of things that came out in the press that weren't true," Dorit told Us Weekly on April 9.
According to Dorit, it was hard for her to be faced with false rumors that she was unable to address.
"It's very difficult when you're fighting something with your hands tied behind your back. So for us, we always knew that it was going to be resolved and get resolved and it was a matter of time and justice," she explained.
Now that Dorit has settled the lawsuit filed against her by her former Beverly Beach partner, Ryan Horne, who claimed she owed him money for the goods he allegedly fronted her company years ago, and PK has resolved the $1.2 million lawsuit filed against him by his former creditor, Nicos Kirzis, the couple feels free.
"It was very freeing. Of course, [we're] very happy that it's behind us and not in front of us and we're able to just be done with it," Dorit explained.
Looking back, Dorit said she and PK always did their best to keep their legal issues from having a negative impact on their family, adding that while it did affect their marriage, it was in a positive way.
"It inevitably makes you stronger if you survive it because you know how to go through it together. I was always, and I always will be on my husband's side and vice versa. So for us it was just a matter of time," Dorit stated.
Dorit and PK, who have been married since 2015 and share two children, six-year-old son Jagger and four-year-old daughter Phoenix, faced divorce rumors in February. However, during her chat with the magazine, Dorit insisted she and PK have "always had a great relationship."
As for how they're holding up in the midst of the nationwide quarantine, Dorit said she and PK are doing just fine.
"PK and I, we enjoy being together. So we are not having a problem spending this much time together," Dorit noted. "We're grateful for it [and] we're operating normally in a very abnormal time."
The Real Housewives of Beverly Hills season 10 premieres on April 15 at 8 p.m. on Bravo.
Photo Credit: Vince Flores/Startraksphoto.com