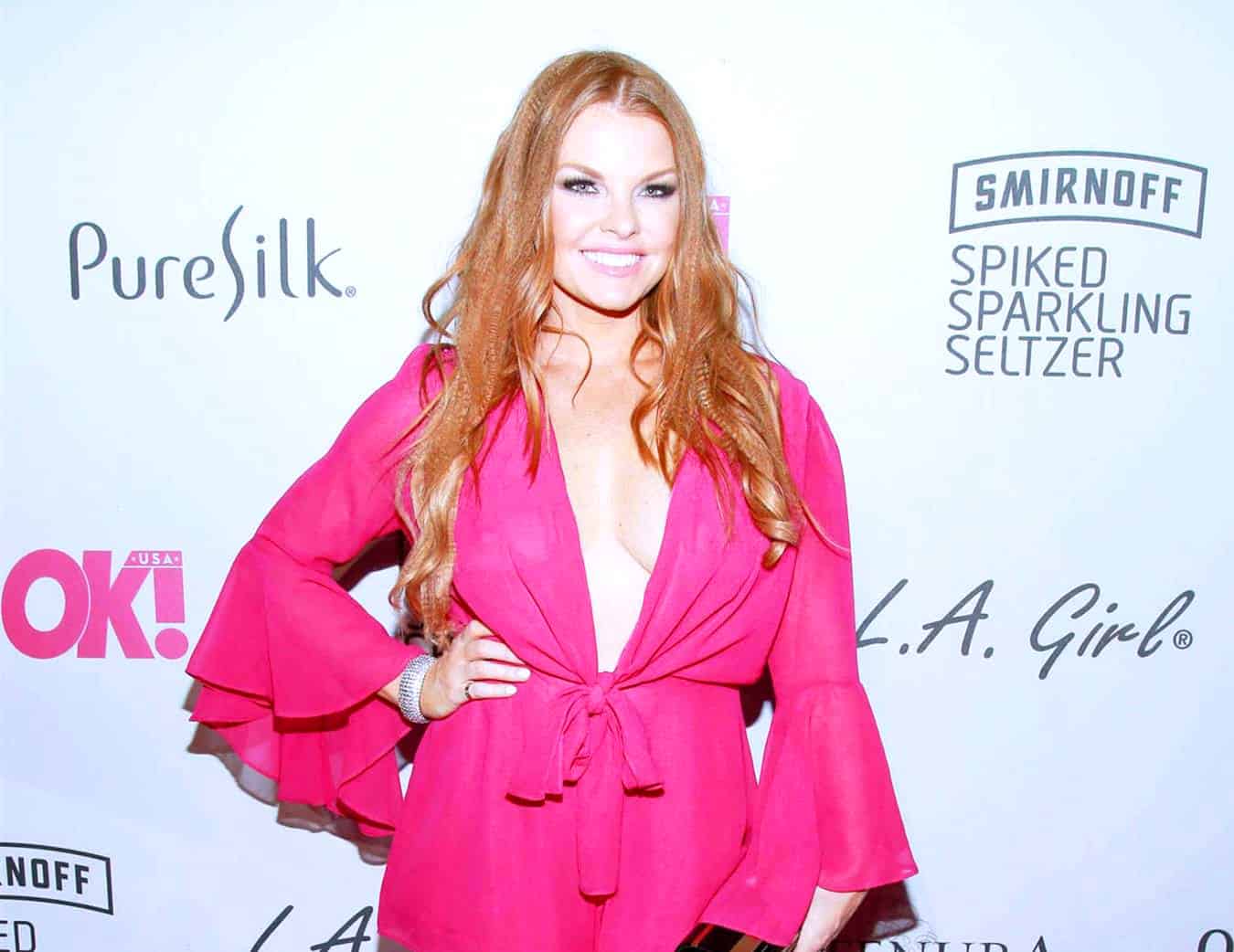 Brandi Redmond took to her Instagram Stories on Tuesday night to share a photo of her growing baby bump with her fans and followers.
Just under two months after confirming she and husband Bryan Redmond are expecting their fourth child, the Real Housewives of Dallas cast member posted an image of herself wearing all black with her pregnancy curves on full display.
"I'm not glowing but definitely showing," she wrote in the caption of the December 22 post, also adding the 100 percent emoji.
Brandi first confirmed her pregnancy at the end of October with a pumpkin-themed photo.
"We decorated pumpkins for our little pumpkin patch this afternoon. God works in mysterious ways and we are so thankful for his grace and glory," she told fans at the time. "You never know what his plan is but we know he's got us in the palm of his hand. We have much to be thankful for this holiday season and want to thank all of you for your prayers, love and out pouring support."
As RHOD fans may know, Brandi's pregnancy announcement came just weeks after she revealed her mother-in-law, Jill Marie Redmond, had died in a car accident, and that her nine-year-old daughter, Brinkley, had also been in the car but survived the crash.
"I PLEASE ask that you keep my family in your prayers during this difficult time," Brandi said after the tragic ordeal. "I ask that you lift my sweet Brinkley up as she continues to heal and that God protects her heart and eyes from this tragedy. I am so thankful for her life. This is probably the most thankful yet pain I've ever felt."
Following the births of her first two children, Brooklyn, 11, and Brinkley, Brandi experienced a miscarriage and ultimately decided to adopt her now-two-year-old son, Bruin.
The Real Housewives of Dallas season five premieres on Tuesday, January 5, at 9 p.m. on Bravo.
Photo Credit: Startraksphoto