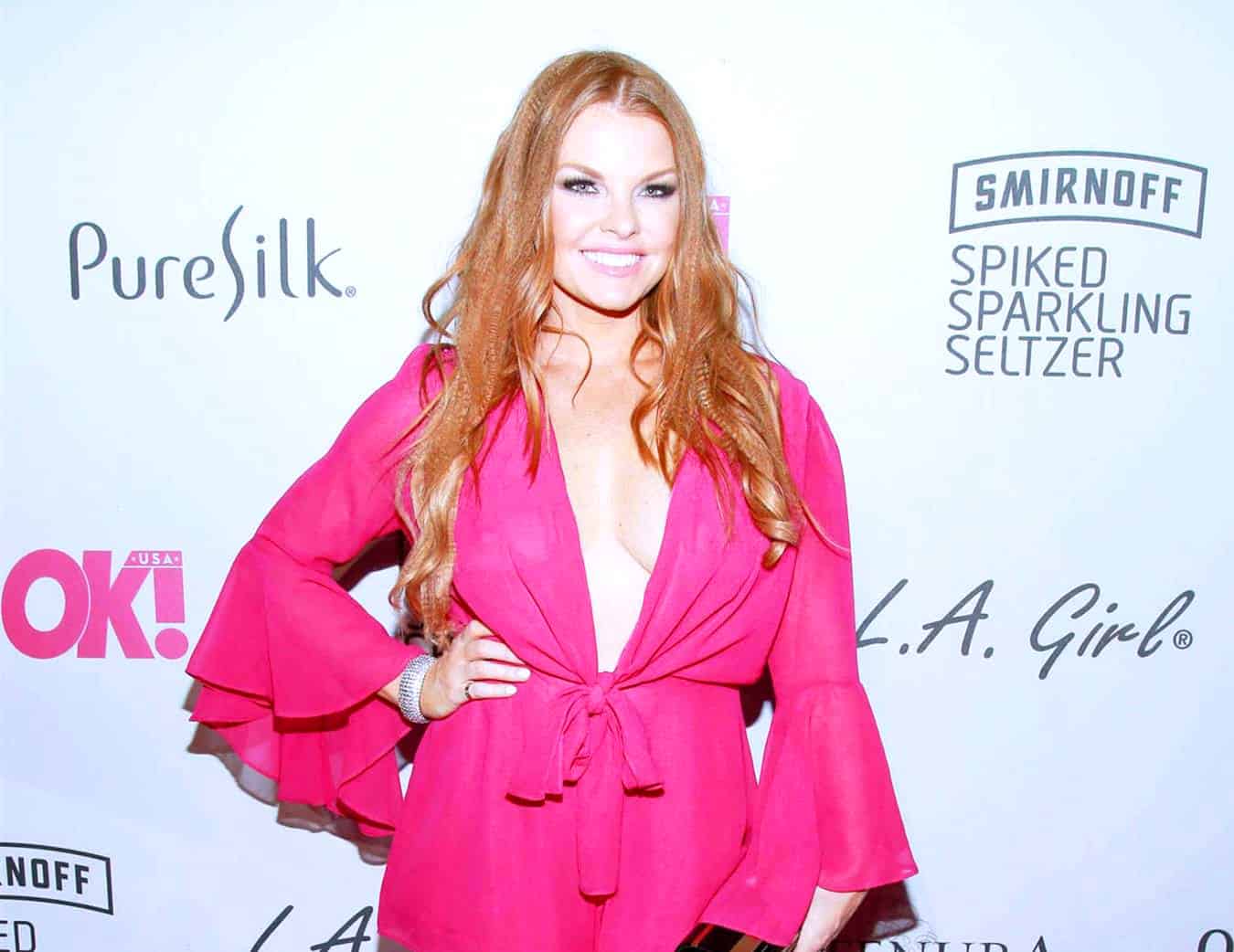 Brandi Redmond appears to have quit the Real Housewives of Dallas following five seasons on the Bravo show.
Just weeks after welcoming her fourth child, a baby girl with her husband Bryan Redmond, Brandi shared a post on her Instagram page on February 21 in which she seemingly confirmed her departure from the RHOD.
"Today I pray that life brings each of you happiness and in prayer John 10:28 kept calling me… I prayed that the baggage of mistakes, feeling rejected, used and unworthy are no longer tied to anyones soul. I'm choosing to set myself free and lean into Jesus and I pray you'll join me if you too have these desires," she wrote. "We are worth happiness, grace, love, compassion and so much more. Stay strong and believe in yourself bc God always believes in you and is with you."
Brandi, 42, then thanked her fans for following her story for the last few years as she added that all good things must come to an end.
She wrote, "I also want to thank you all for being apart of my journey these past few years. I have loved sharing my life with you but sometimes things come to an end. The best kind of ends are happy ending and I choose happiness. Sending you all my love and prayers. ❤️"
Right away, many fans interpreted Brandi's post as her quitting the RHOD, which she has been a cast member of since the show premiered back in 2016.
"Awh Brandi. I'm so sorry you're leaving. I'm sure many people understand and love you for taking care of you. You will be terribly missed. ????," wrote one fan.
"I hope you're not leaving the show ???? you're my favorite!!" another follower commented.
"I used to love this franchise. Watching women support and build and love each other. It's not there anymore. Bullies and cutting throats. I'm happy for you to leave it behind and move more positively.. best wishes Brandi ❤️," responded another fan.
Brandi's co-stars Stephanie Hollman, D'Andra Simmons, and Kary Brittingham also responded to her post.
Kary commented: "Brandi I love you so much. You have my support on whatever you decide. Lucky to have you as a real friend."
D'Andra responded: "Love you! May God continue to bless you and your family!"
Stephanie wrote: "I love you so much and you deserve to be happy."
Brandi's apparent departure comes following a rather tough year in which she found herself embroiled in a racism sandal after a video of her seemingly mocking Asians was leaked online which led to rumors and rumblings that she would be fired.
She apologized for her actions and kept her job, but then suffered a sad loss when her mother-in-law, Jill Marie Redmond, tragically died in an October 2020 car crash, which also left one of her daughters injured.
But things appeared to be looking up for Brandi as just earlier this month, Brandi announced she had given birth to her fourth child, Brilynn, on the birthday of her late mother-in-law.
The Real Housewives of Dallas season five airs Tuesdays at 9/8c on Bravo.