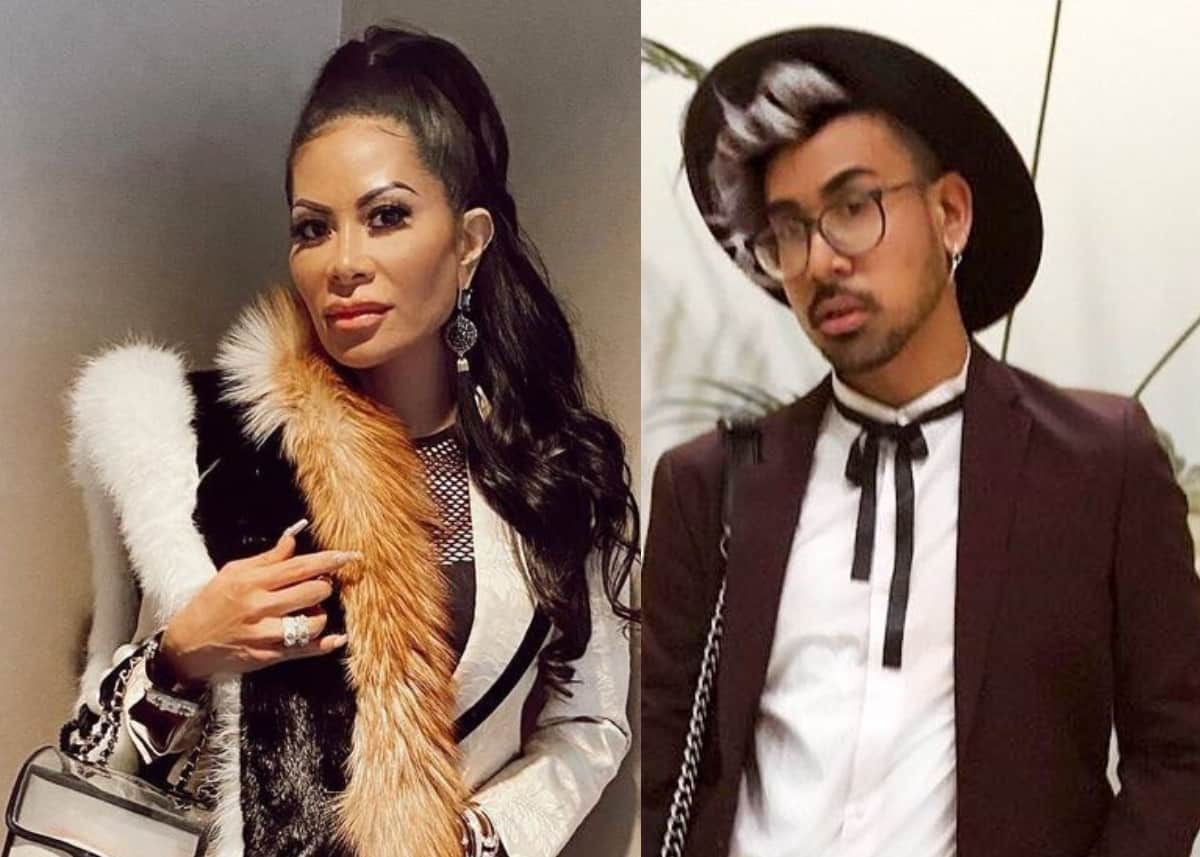 Designer Koa Johnson is speaking out about the months he spent working for Jen Shah.
After the Real Housewives of Salt Lake City cast member's shocking treatment of her "Shah squad" was exposed in a leaked audio clip earlier this month, followed by a leaked video days later, Koa opened up about the "grooming" and verbal abuse he faced while designing gowns for the reality star.
"A friend of mine, he was working for Jen during filming and he reached out to me. He was like, 'Hey, I'm working for this Real Housewife. Could you come out and help… for like a month?' So I was like, 'Sure,'" Koa recalled on the Behind the Velvet Rope With David Yontef podcast on March 13.
According to Koa, he traveled from his home in Hawaii to Utah on March 18, 2020, and he began working with Jen. Then, just weeks later, he learned that his friend would no longer be designing for the reality star.
"Things were not working out. So she reached out to me and said, 'I love your aesthetic. I love your style. I think we would work really well with each other. And I would love for you to make clothes for me.' So I said, 'Let's do that,'" Koa continued.
While Koa began working with Jen after production on RHOSLC season one concluded, she still needed outfits for her cast photoshoot, her intro, and her confessionals, and quickly, he got to work. Unfortunately, after being faced with "unrealistic deadlines" and other pressures, his work and his mental wellbeing began to suffer.
Looking back, Koa said that while he didn't realize it at the time, he was being "conditioned" by Jen.
"You're in a position where you are conditioned or groomed to [think] how you're being treated is okay, and the only times you realize that is when other people around you notice it as well," he explained.
Although Koa could have certainly up and left Jen, he said that he didn't do so because he felt they had a "very intimate" relationship, even though he also believed that no matter how well he performed his duties for Jen, it was never going to be good enough.
As Koa experienced Stockholm syndrome with Jen amid her verbal abuse, a number of recordings were taken of the RHOSLC cast member without her knowledge, one of which, Koa revealed, was taped on November 6, just days before the season one premiere.
"I'm glad that it got released. It's unfortunate [but] now I'm able to speak my truth. When she was calling me a liar or saying, 'Who raised you? How old are you?' That was during the premiere. The other video that is circulating on the internet that was during a different time," Koa explained.
In the leaked audio clip of Jen, she was heard seemingly threatening Koa with physical violence. Meanwhile, in the leaked video, she was seen berating Koa and another employee before throwing items in their direction.
Despite Jen's shocking behavior, Koa spoke highly, at times, about their relationship.
"My relationship with her was definitely different than anyone else's. I got to know her family, her aunts, her mom, her siblings, and… I do have moments where I do feel sad and do feel hurt because my relationship with her was very intimate. I'm glad that it's out there, but also I'm human and I empathize with her," he shared.
The Real Housewives of Salt Lake City season two is currently in production and expected to premiere on Bravo sometime next year.
Photos Credit: Instagram