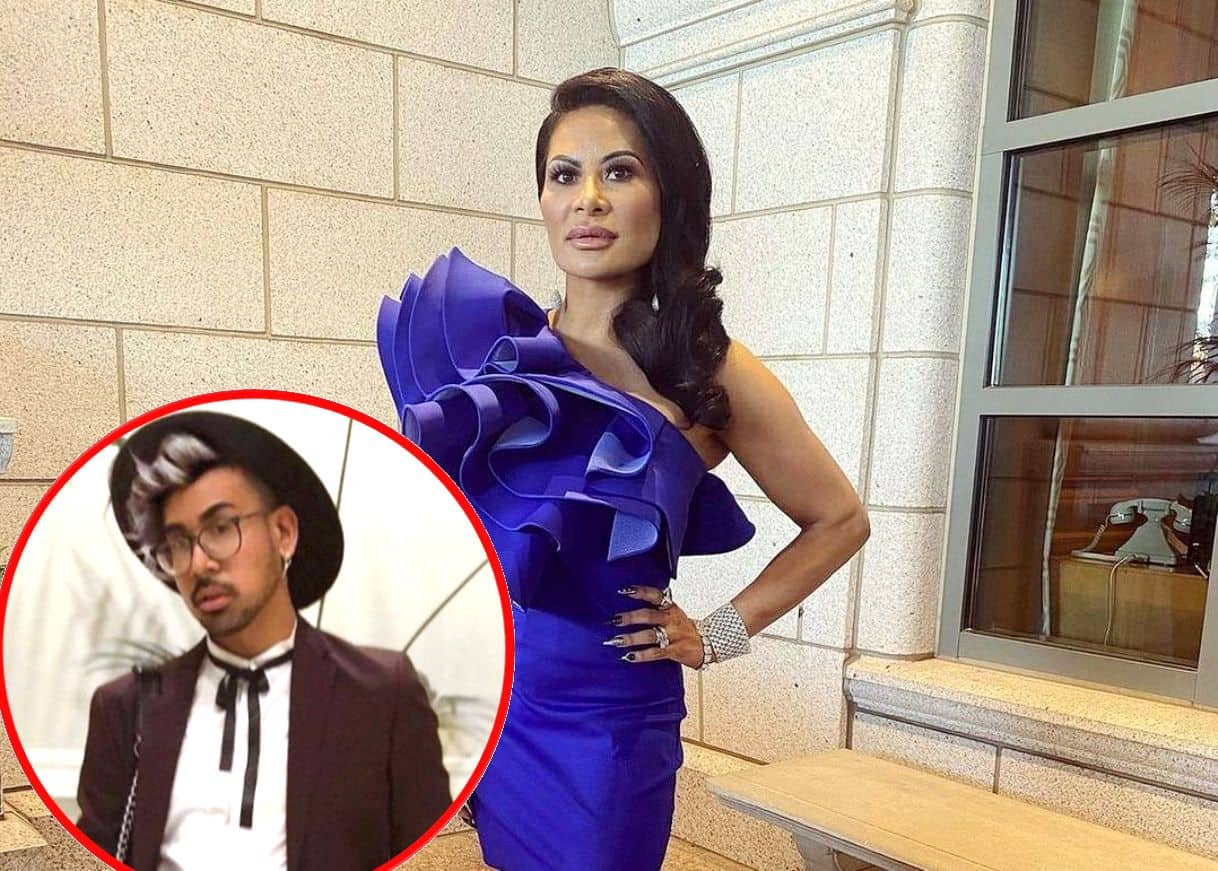 Jen Shah is finally breaking her silence on the leaked audio and video recordings of her verbally abusing her staff members, but she assures her Instagram followers they can't believe everything they see or hear.
On Sunday, Jen took to Instagram Live while relaxing in a heated pool with her best friend of 22 years at the Promontory Clubhouse in Park City, Utah. Ironically, she was wearing the same swimsuit she was wearing when she splashed the cameras in season one of The Real Housewives of Salt Lake City, but she promised her followers she was "not gonna splash anyone."
As she ventured around the pool, people immediately began asking if she abuses her staff. She ignored the questions for a while, but then she finally addressed the subject due to the number of times the question was asked.
"I don't abuse my staff," she declared. "You guys really shouldn't believe all those things that are out there. It's kind of funny, right?" Her friend then chimed in and backed Jen up, stating, "She does not abuse her staff."
Though she denied the allegations, her followers still wanted more answers.
"I won't even get started because this is supposed to our relaxation — I'm not gonna get worked up today," she said. "It's Sunday, right?"
"I don't abuse the staff," she continued. "This [person calling me out], like, come on! I've had staff members with me for like 12 years. It's, you know, people that were here for a different reason, [who] were trying to just…" she said before her friend interrupted and told the feisty star to "bring it back to Sunday."
In the audio recording that was leaked, Jen could be heard berating her former designer Koa Johnson, and at one point, she even threatened physical violence.
"I'm like ready to f*ckin – you know we're gonna put on boxing gloves and I'm gonna beat the sh*t out of you in like two seconds. That's how p*ssed off, hurt, upset I am," she yelled.
Then, just days after the audio leaked, a video of a separate incident emerged.
"You can stop f*cking smiling b*tch, and being a f*cking b*tch… because you are. Yeah, you are," Jen is seen telling a female employee before picking up several items and hurling them in the direction of her employees.
Once the recordings leaked, Koa decided to speak out about his time working for the reality star.
"You're in a position where you are conditioned or groomed to [think] how you're being treated is okay, and the only times you realize that is when other people around you notice it as well," he explained.
Koa added, "I'm glad that [the tapes] got released. It's unfortunate [but] now I'm able to speak my truth. When she was calling me a liar or saying, 'Who raised you? How old are you?' That was during the premiere. The other video that is circulating on the internet that was during a different time."
At the time, Jen stayed quiet, but her attorney sent cease and desist letters to the Instagram bloggers who shared the audio and video clips. It's unclear if the issue will be addressed on RHOSLC as season two is currently being filmed.
Photos Credit: Instagram