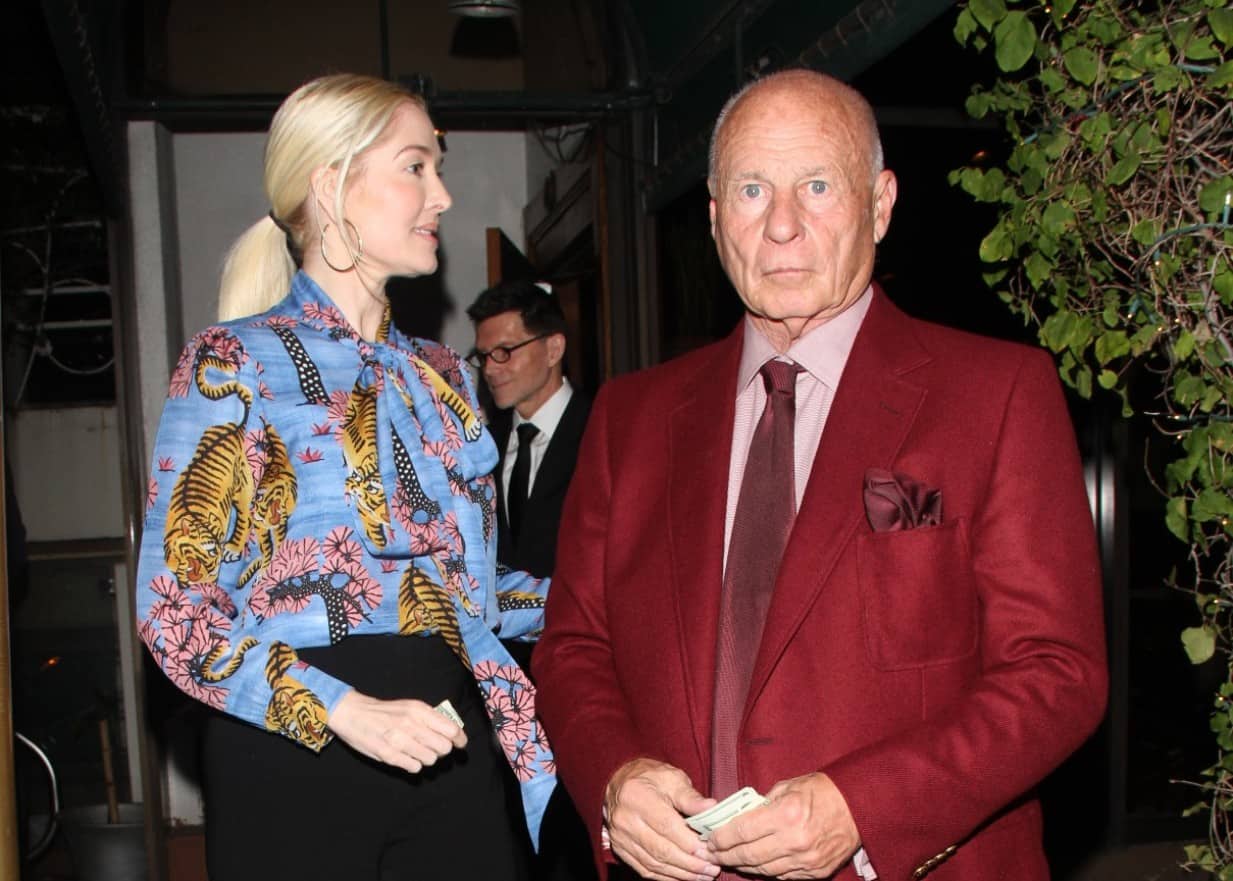 The State Bar of California has formally charged Thomas Girardi.
In a 19-page court filing on Tuesday, the estranged spouse of Real Housewives of Beverly Hills cast member Erika Jayne was accused of misappropriating millions of funds due to clients, as well as dishonesty and other questionable behavior throughout his once-well-respected legal career.
On March 30, the Los Angeles Times pointed out that while the bar's action will have little effect on Thomas due to the fact that his license to practice has already been deemed "inactive," the filing of the charges against Thomas was symbolic for bar regulators, who have been criticized for failing to properly penalize Thomas in the past.
The report also revealed that a bankruptcy trustee assigned to Thomas' case has revealed that he owes more than $56 million to former clients, creditors, and lenders.
In Tuesday's filing, three separate cases, all filed against Thomas within the last year, were spotlighted. And, in each case, he was accused of failing to turn over settlements to his clients.
In the first case, it was alleged that Thomas had withheld a $56,000 settlement meant for a West Virginia couple, who had won a case, with representation from Thomas' firm, Girardi Keese, against a medical device manufacturer.
Although the manufacturer reportedly wired the money to Girardi Keese in May of last year, Girardi did not forward the funds to the couple and instead told them he was waiting for a court order.
In the second case, a widow owed $500,000 from the firm received just a portion of the proceeds after being informed that Thomas had upped their agreed-upon deal of a 33 percent cut to a 40 percent cut.
The third case involved a lawsuit filed against Boeing after a plane crash in Indonesia. As RHOBH fans may have heard, both Thomas and Erika were accused of embezzling $2 million meant for the crash victims' widows and orphans.
Earlier this month, after Dr. Nathan Lavin, a Long Beach forensic and clinical psychiatrist, said in a sworn statement that Thomas was suffering from "late-onset" Alzheimer's, lawyers representing the bar challenged the diagnosis.
James J. Chang, a bar prosecutor, took aim at the conservatorship proceedings in a court filing, stating that they began "under highly unusual circumstances" and "only after [Girardi] became enmeshed in mounting legal troubles and as he is facing imminent State Bar discipline."
In February, Thomas' brother, Robert Girardi, was named as his temporary conservator.