Jim Edmonds is facing a lawsuit from city officials in Frontenac, Missouri.
According to a new report, the former Cardinals player and ex-Real Housewives of Orange County cast member is being accused of refusing to build a fence around the swimming pool of his $5 million home even though his approved 2019 plans included a four-foot fence around its perimeter.
In the lawsuit filed in a St. Louis County Circuit Court on Friday, July 2, Jim is said to have installed only a temporary panel fence around the pool that doesn't meet the code.
"Mr. Edmonds' failure to install a fence, or otherwise secure the pool, in compliance (with) the swimming pool safety code, renders the property dangerous, causing unreasonable risk (to) the health and safety of residents, visitors and members of the public who may be on the property from time to time," the lawsuit explained, according to a report from the St. Louis Post-Dispatch.
Cards great Jim Edmonds sued by Frontenac over pool fencing https://t.co/X0LERN2PPv

— STL Cardinals News (@STLCardsNews) July 7, 2021
At the end of last year, Jim was given a deadline to have the fence installed. Then, after failing to meet the deadline, he was issued a citation and a municipal court summons.
As RHOC fans will recall, he purchased the property in September 2016 while married to Meghan King, the mother of his three youngest children, and he had plans to live there with her after leaving the show following season 12.
According to the lawsuit, Jim should either be ordered to drain the pool, forced to install a lockable pool cover, or required to secure the temporary fence around the pool. And, after that is complete, city officials also want him to construct a permanent fence that will be up to code.
"Mr. Edmonds' deliberate inaction has created a serious safety issue for himself, his family, guests, and the multiple children who live and play in the neighborhood," city officials said in a statement on Tuesday. "We look forward to working with Mr. Edmonds to get this matter resolved as quickly as possible for the safety of everyone involved."
Jim is currently living in the home with rumored fiancée Kortnie O'Connor, who he began dating in early 2020, shortly after his split from Meghan.
Although the couple has not yet confirmed the news of their alleged engagement, Kortnie has been wearing a massive diamond ring in recent photos shared on both of their Instagram pages.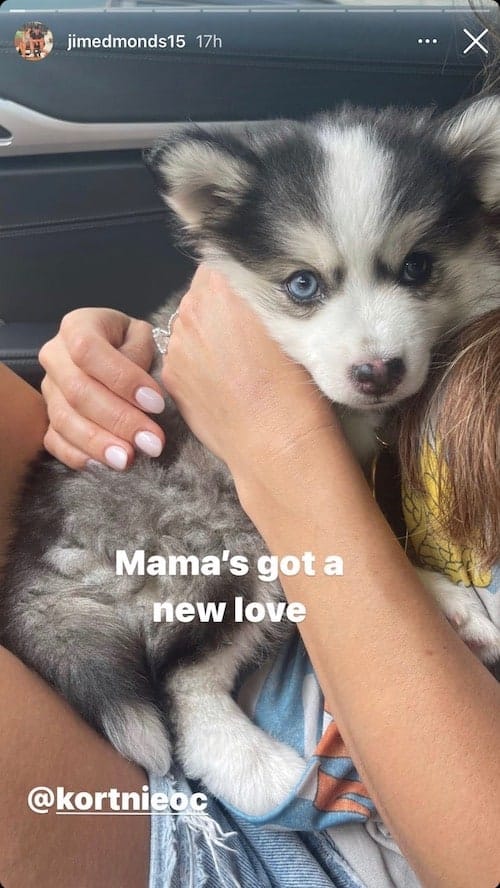 The Real Housewives of Orange County season 16 is expected to go into production this month.